Haleema Beevi is recognised as the first female journalist in Kerala. At a time, when women's entry into public space was heavily scrutinised and restricted, she managed to pioneer her unique brand of female-oriented journalism. Though not highly qualified, Beevi was able to grasp some sort of education, having completed her study till 7th standard. This action in itself was radical as women's access to education was extremely limited during Beevi's time.
Beevi was married at the age of 17 to KM Muhammad Maulavi — a scholar, writer, and editor. Her marriage, therefore, introduced her to the world of academia and journalism, inspiring her towards social reform. She employed marriage, a quintessentially patriarchal structure, to her advantage as her husband's career propelled her towards journalism. She did not meekly imbibe the idea of a passive wife: not letting marital duties and misogynistic frameworks overshadow her progressive zeal.
Haleema Beevi was not an easily definable figure. She adopted many roles and responsibilities during her life: primarily, she was a publisher who launched various journals to bring concerns of Muslim women to the forefront; she also actively participated in local and national politics; and, most importantly, she was a social reformer who did not conform to the patriarchal injunctions put on women, and worked towards the liberation and empowerment of Indian Muslim women.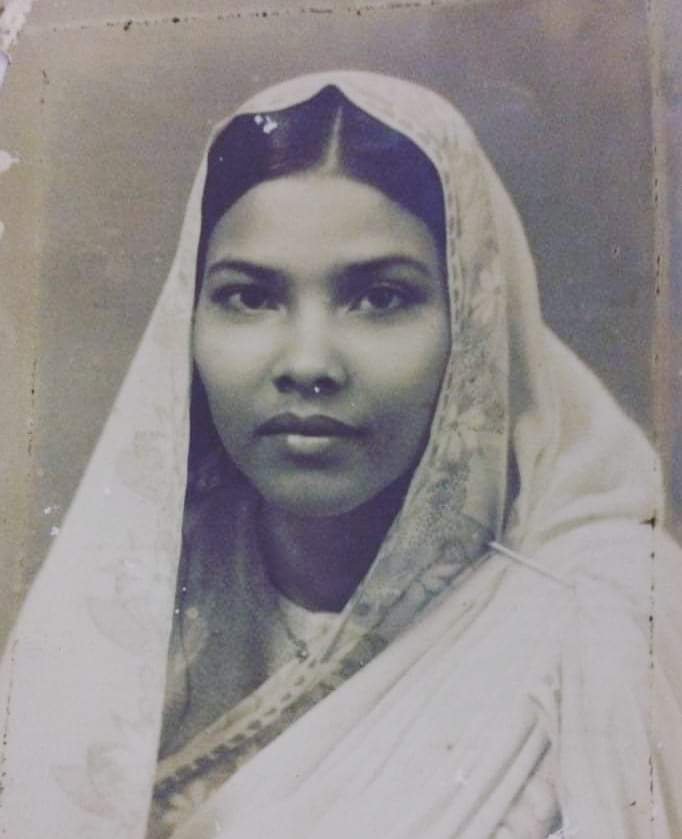 Biographers of Haleema Beevi, Noorjahan and Noora, also establish this social activism of Beevi as the most significant aspect of her personality. They claim that her literary advents are ultimately tools to enable her social causes:
"The answer to the question who Haleema Beevi was would be publisher, journalist. But both these were merely powerful instruments in the hands of the social activist in her. The social worker in her used the paths of the publisher and the journalist. Instruments in the hands of a woman who strength came from women's public meetings, talks, political activism, and fieldwork."
Beevi's active and eventful life came to an end on January 14, 2000. But it wasn't before she had taken major steps towards consolidating and highlighting Muslim women's concerns. Her own literary and political acts are signifiers of a woman's bravery, progressive movement, and inspirational female presence.
Beevi's Journalism
Haleema Beevi, inspired by her husband's work, started Muslim Vanitha (Muslim Woman Magazine) in 1938, just at the young age of 20, thus establishing herself as a professional editor and publisher. Her initial advent into the public sphere was later complemented by another venture: Bharata Chandrika Magazine started in 1944.
However, this magazine, though headed by Beevi, had many eminent figures associated with it. Its editorial board included Vaikom Muhammad Basheer, Vaikom Abdul Khader and Vetur Raman Nair. The magazine also published many prominent figures in Malayalam literature, including Ponkunnam Varki, Balamaniyamma, Changampuzha, S. Gupthan Nair, Etc. Through such a collaborative effort, Beevi's work was able to gain higher visibility, becoming an integral part of Malayalam journalism. Its popularity translated Bharata Chandrika Weekly into a daily newspaper after just a few years of its inauguration. However, political pressure and monetary problems forced Beevi to shut down the magazine in 1949.
Later in her life, Beevi restarted her journalistic endeavours. In 1970, she initiated a journal called Adhunika Vanitha (Modern Women). The title of this journal is in itself suggestive of the progressive feminist potential couched in this magazine. It was a space carved out for women's voices, where all of its editorial staff positions were taken up by women. Its multidisciplinary form allowed various female narratives to come forth: comprising both fictional and non-fictional pieces.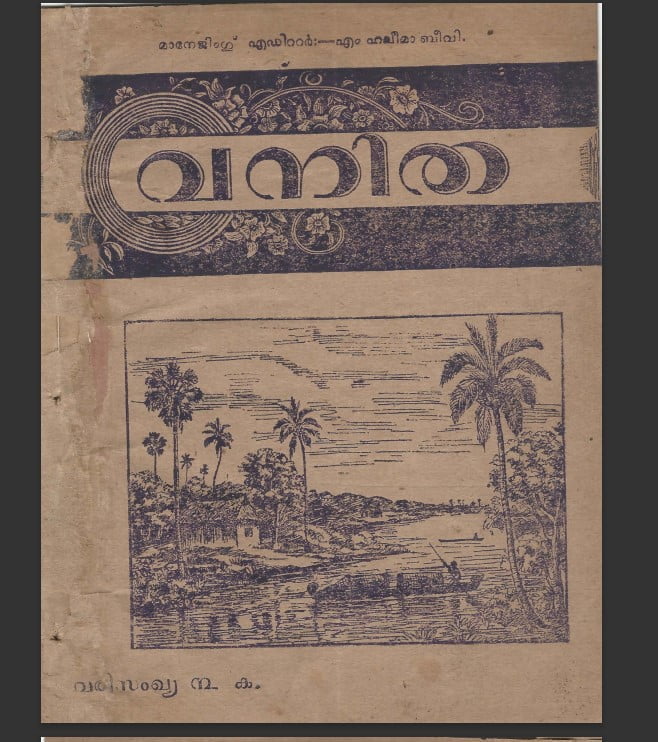 Moreover, Beevi focussed on reaching the masses through her journalist's voice; she employed simplistic language and touched upon general issues that plagued a common Muslim woman: directly addressing these women. Even though this magazine, too, had to be shut down just after a year due to pressing financial reasons, its significance cannot be ignored. As the first of its kind in Kerala, it is a symbol of a woman's resilient step into the public sphere and documentation of issues faced by women which were usually suppressed from the public discourse.
Also Read: Waheed Jahan Begum: A Reformer In Her Own Right l #IndianWomenInHistory
Her Political Activism
Haleema Beevi did not restrict her advent into public life to her publishing. She also took up more politically charged, grassroots activities. Beevi became the first female Municipal Councillor in Travancore. This is remarkable as it not only put Beevi directly amid potent political action but also heralded women's participation in Kerala's governance. She was also critical of the reign of Sir CP, Diwan of Travancore.
Beevi openly flouted the warnings given by Sir CP and exposed him in the public domain. Though she had to face adverse consequences for such a bold move, she did not compromise her ethics for material advantage. Additionally, Beevi's politics were not limited to the local level.
The time during which Beevi lived was a period marked by intense pan-Indian political movements: India's struggle for Independence. Beevi did not shy away from participating in these freedom protests. Associated with Congress — the political party at the centre of the freedom movement — she even shared the stage with Indira Gandhi. Her protesting zeal even got her arrested!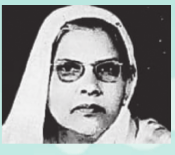 However, her most impactful social activism emerges in her work towards the upliftment of Muslim women. She did not want to limit her political activity to the public sphere as her ideas and actions aimed at influencing the private lives of women. It was a cultural and religious reformation that she desired which would improve a woman's daily condition. The most poignant insight into her views can be accessed through her Welcome speech at Muslim Women's Conference:
"Today, we have here the prospect of experiencing the blessed beauty of a unique beatitude, of the priceless bonds of sisterhood. That we, who have been consigned to the depths of ignorance, who have been subsumed, immobilised, under the waves of darkness in the kitchen of unfreedom, who are not free to move out of inner-quarters, or reflect on the various strands of opinion, who live lives as slaves of the worst sort, have been able to organise a conference like this, that is precisely the essence of that great beauty."
Also Read: Saeeda Bano: Relishing The Journey Of India's First Female Radio Anchor | #IndianWomenInHistory
Firstly, Beevi cites solidarity among women as a viable antidote against patriarchal oppression. For her, women's relegation to the domestic sphere not only circumvents them from male-dominated activities such as politics and financial independence but also obstructs female companionship: as each woman is separated by the boundaries of their own home. It is these barriers that her conference aimed at trespassing to create a wholesome female community.
Secondly, Beevi extends the physical restraint put on women to elucidate upon the mental confinement experienced by women. As the main purpose of her activism was to promote women's education, it is essential that she demanded women break free from the yoke of ignorance in pursuit of knowledge.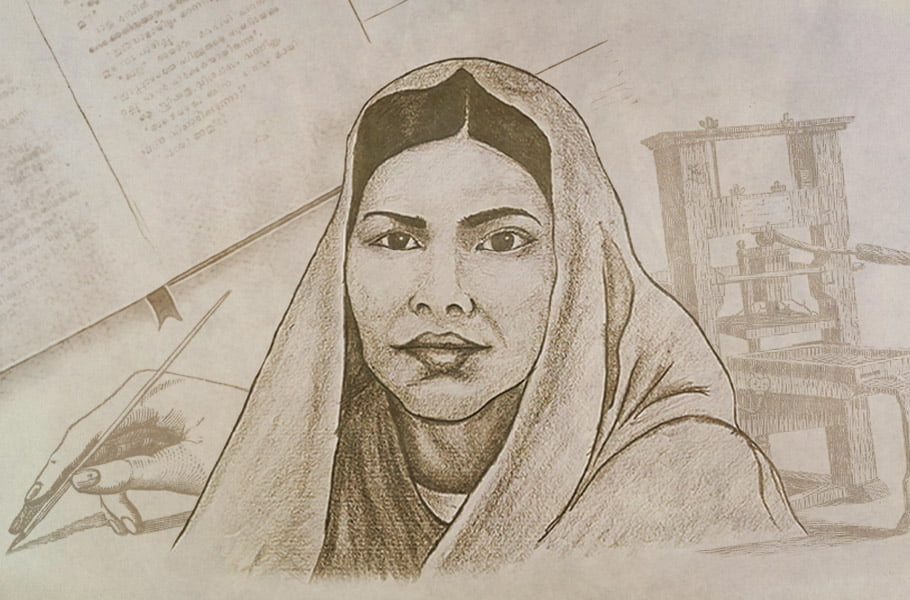 She further provides a critique of women's culturally propagated inferiority:
"How can a community become cultured, when women – yes — women, who are the very source and essence of all the advancements of the world, have become shallow and insignificant, and bear the ill fame of being weak? The nation is not for man alone. Woman has the right to share equally in all the duties that fall upon Man as an individual; this can never be obscured."
She situates women at the centre of national progress; it is with the combined development of all genders that a nation can move forward. Instead of supporting the division of labour, she argues for equality between a man's and a woman's position in society.
She also censured orthodox religious strictures and male-oriented interpretations of the faith. According to an incident recorded in Noorjahan and Noora's biography, Beevi attempted to counter the superstitions, inaccurate information, and misogynistic views of a conservative religious scholar with the open challenge of better religious interpretations. Beevi understood that faith and religion are at the core of the socio-cultural formations, and it is here that the reform needs to take place for the betterment of women's lives.
Beevi's contemporary relevance
Finally, what needs to be mapped is the importance of charting Haleema Beevi's legacy. Beevi as a multifaceted personality is part of the larger historical feminist movement. To give weightage to the movement, it is important to document each big and small contribution to it. Beevi's legacy is no exception to that; her pioneering of female journalism in Kerala, her impactful social activism for Muslim women, and her inspirational life are all equally important feminist interventions.
Moreover, there has been a comparative oblivion around Beevi's life and contribution which needs to be rectified. Beevi's biographers express their surprise at her absence from people's collective memory and historical records:
"We tried at the Municipal Library, the presses, prominent locals, older people — they all replied that they knew nothing of such a woman. That is, Haleema Beevi was not present in the history of Thiruvalla!"
Their project is part of the ongoing instinct to preserve women's history. It is significant to archive and appreciates such female figures as they are not just part of history but constitute the very thriving women's movement.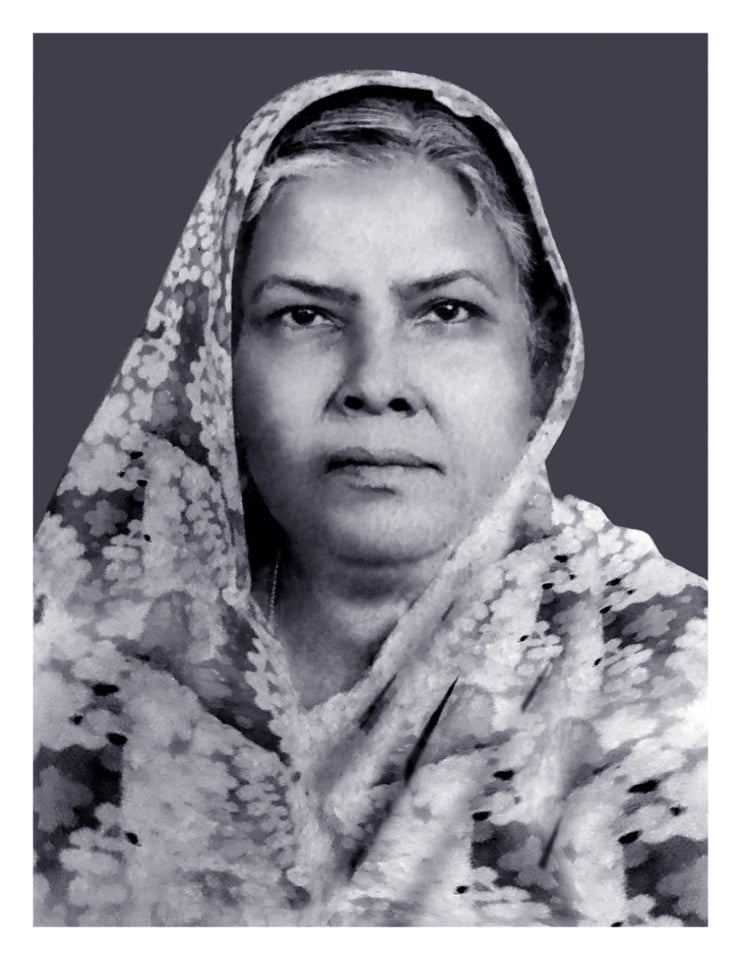 Additionally, there are some instances of Beevi's contemporary recognition. She has been celebrated by Kerala Sahitya Academy, in 2019, as part of commemorating the "unsung heroines of Kerala Journalism."
In another instance, Forum For Muslim Women's Gender Justice, while demanding legal changes in property and inheritance laws for benefiting Muslim women, organised an event to raise awareness, citing Haleema Beevi: the town hall where the event was held was called 'M Haleema Biwi Nagar'. These incidents indicate that Beevi's contributions are still relevant to contemporary times.
Also Read: Tayeba Begum Khedive Jung: The First Muslim Woman Graduate | #IndianWomenInHistory
Beevi, despite her commendable achievements, is among those many wonderful women who are missing from the mainstream media or historical records. However, she has left perceptible footprints in Kerala's journalism, political environment, and women's activism. It is these influences that this article has attempted to trace.
---