Throughout India's modern history in the struggle for women's rights, many Indian reformers have gravitated towards upholding the crusade for women's education as their foremost priority. For the everyday individual, the topic of women's education tends to bring to mind a few notable Indian reformers who fought for women's rights to pursue an education, albeit the large majority of these names are of men.
From Raja Ram Mohun Roy to Jyotirao Phule, the women who worked tirelessly to bring education to the girls and women of India are often sidelined, or forgotten entirely. While reformers such as Tarabai Shinde or Pandita Ramabai, for instance, penned pioneering texts to appeal to the masses for the plight of women's education, their lives and works are now only a footnote in the history of the movement.
Also Read: Iqbalunnisa Hussain: A Pioneer In The Education Of Muslim Women In India l #IndianWomenInHistory
Similarly, in the union between Sheikh Abdullah and Waheed Jahan Begum, we see an identical dichotomy emerge as the husband rises to prominence for his contributions to women's rights movements, while the wife is remembered only as his counterpart, or inspiration.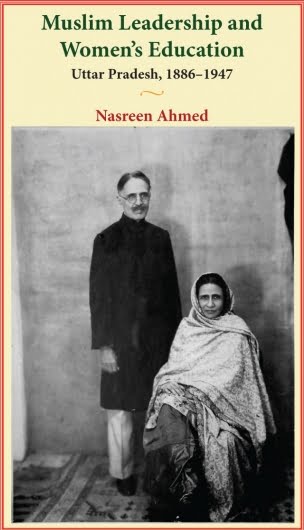 Today we understand the importance of education in the lives of modern women, as a means to achieve financial independence in a patriarchal set-up that favours women as being financially dependent on their fathers, and later, their husbands. But despite the well-established variety of schools and colleges for women we have in India today, it was not always as such and the story of the path to women's education would be incomplete without the role played by Waheed Jahan Begum.
An early educator
Waheed Jahan Begum was the youngest daughter born to Mirza Mohammad Ibrahim Beg, a minor municipal official, in a landholding family from Delhi in 1874. Though she did not have the means to pursue formal schooling, her father personally ensured she would be fluent in Urdu and Persian, while also hiring English tutors to provide her with an understanding of arithmetic and elementary English.
She subtly began to implement her lifelong dream to start a school for girls in her surroundings growing up, by gathering up the houseworkers' children and teaching them. Through this method, she succeeded at establishing one of the first concerted efforts at providing girls with an education in a group setting, akin to a school. She attempted to make education accessible to girls within her locality, regardless of their background, at a time when few others were able to say the same.
Also Read: Safia Akhtar: An Underrated Genius And Connoisseur Of Urdu Literature |#IndianWomenInHistory
In one simple gesture, she managed to lay down the foundations upon which she built her career from the ground up.

But as a single Muslim woman in the Indian subcontinent, it would have been nearly impossible to single-handedly bring about concrete change.
Sheikh Abdullah, however, was a Kashmiri lawyer who was a prominent leader in the Aligarh Movement, which encouraged the Muslim youth to pursue a modern English education. Though many in the movement rejected Muslim women's right to an education as well, Sheikh Abdullah represented one of the few men in the movement who was outspoken regarding the need to educate girls and women. This made him a suitable candidate for Waheed Jahan Begum to partner with in her pursuit of fighting the cause for women's education. They also later had five daughters and a son together.
Creating a class of well educated muslim women
On marrying Sheikh Abdullah, Waheed Jahan Begum encouraged him in his quest to appeal to the issue of women's education to the masses. Together, the couple concluded that female teachers needed to be trained to impart education to young girls.
While Sheikh Abdullah took up the matter of women's education in front of the Muslim Education Conference and was subsequently elected secretary of the Female Education Section, Waheed Jahan Begum became editor of an Urdu monthly, Khatoon, that the couple began publishing in 1904 to further the cause of women's education. Additionally, they opened a primary school for the elite populace of Muslim girls.
Also Read: Lakshmibai Tilak: The Marathi Writer Who Stood Strong Against Patriarchy And Bias | #IndianWomenInHistory
Waheed Jahan Begum also hosted meetings among educated Muslim women from across the country to champion the advantages and benefits of women's education in the country, consequently securing funding for establishing a girls' school.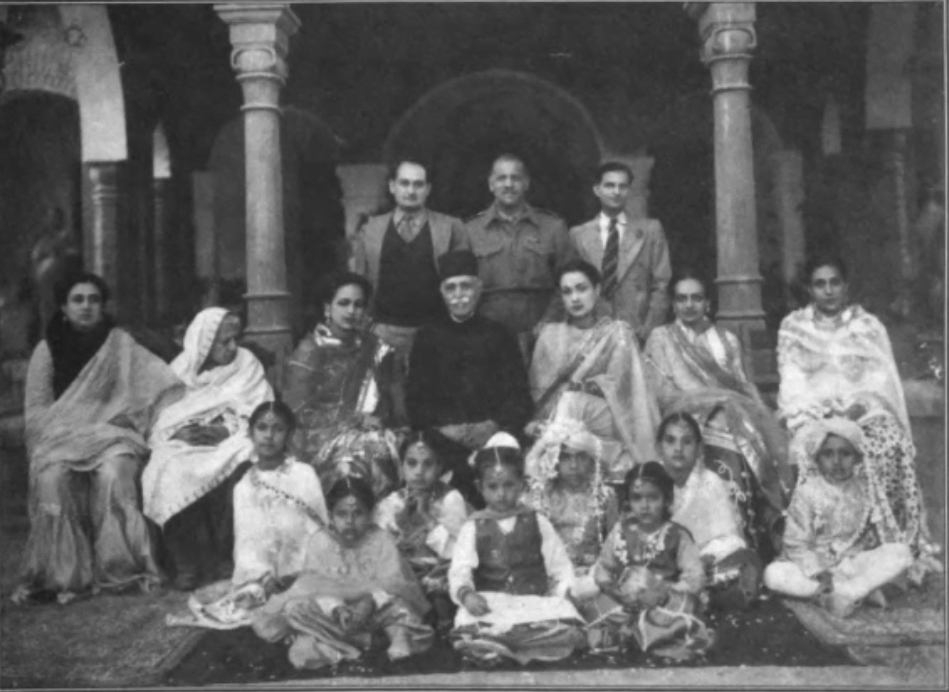 However, Waheed Jahan Begum's secular approach to women's education growing up proved to be difficult to maintain going forward into her professional life as her lifelong goal to establish a school for girls proved to be a challenge amongst those in charge.
As when the couple then moved on to start a primary school for girls on various disciplines relevant to the education of Muslim women, including Urdu, the Quran, arithmetic, and needlework, it was restricted to the daughters of elite families who could afford to educate their girls. Additionally, though the school opened with only seven students in 1906, it grew over the years to accommodate around a hundred students in 1909.
This, however, did not come without its societal dangers, as the girls enrolled in the school faced harassment from the local boys and men in the process of travelling from their homes to the school in curtained carriages. This led to their families pulling them out of school once they reached puberty.
Also Read: Nalini Bala Devi: Renowned Poet And Reformer From Assam | #IndianWomenInHistory
To counteract the threats posed to the girls in their travels, the couple then proceeded with, and succeeded at, pushing for the opening of a boarding school for girls. Leaving her children to be overseen by houseworkers', Waheed Jahan Begum committed herself to establish the boarding school within the paradigm of a family structure, taking care of each of the girls enrolled in the boarding school as though they were her daughter.
In addition to such measures, strict purdah was enforced in the form of walls built around the facility to garner social acceptance from the Muslim elite, though both husband and wife agreed on the restrictive nature of purdah. Their battle for women's education was riddled with compromises and concessions made which reveal the complexities of the arena of women's education within the given historical context, as families would assign greater value to their daughters' "honour" than their education as the former kept them marriageable. The latter held little weightage to their prospects in the market.
A legacy to look upto
By the time Waheed Jahan Begum passed away in 1939, the boarding school had developed into a women's college which offered several degree courses.
Waheed Jahan Begum turned her dreams into reality, by handing down the gift of education to a new generation of Muslim women, with the women's college she opened with her husband now boasting a strength of around 40,000 students and counting. Students travel from across the world to study at the college she opened back in the days when even moderately educated women were few and far between.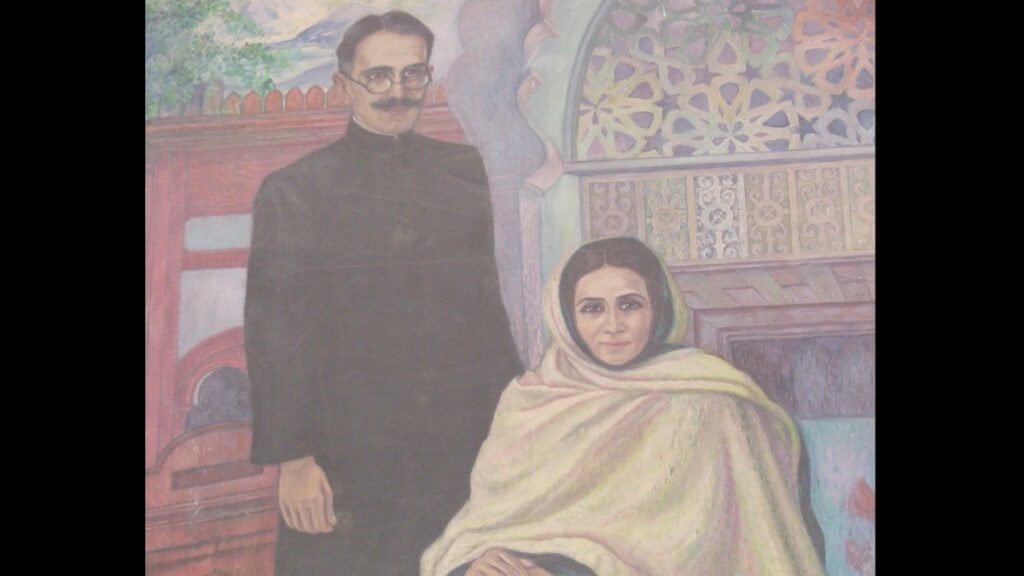 To have achieved such a lasting change in the sphere of women's education is no small feat, and while it is bleak to confront how little ability women have to bring forth a change within their material reality without the support of the progressive men in their lives, such as their husbands or fathers, it would altogether be impossible to bring to fruition without the hard work of inspiring women such as Waheed Jahan Begum.
As a woman who sacrificed so much of her freedom to dedicate her life to striving for the progress of future generations of Muslim women, she is deserving of recognition beyond her role as a supportive and ingenious partner to Sheikh Abdullah as he set the wheels in motion for women's education within Muslim society at large.
In a time when women were relegated to the home and the hearth, and their dreams resigned to those of little other than a committed marriage and devout motherhood, Waheed Jahan Begum proved that women could want more for themselves, and for women at large, by leaving their mark on history in their words and actions, to inspire and leave room for future generations of women to add on to their legacy and change the world we live in, bit by bit.
---