Tayeba Begum Khedive Jung (initially Tayeba Begum Bilgrami) was born to Abbasi Begum Bilgrami and Imad-ul-Mulk Syed Hussain in 1873. Unlike a lot of well-known female social reformers of her time, Begum Khedive Jung spent most of her life in the city of Hyderabad where she was born. While this did impact the overall reach of her writings and social work, she still managed to bring about a significant social impact in the various cities where she spent her life.
While growing up in Hyderabad, Begum Khedive Jung attended school with Sarojini Naidu who eventually went on to become a popular political activist. After her schooling, she completed her bachelor's degree from the University of Madras in 1894 and became the first-ever Muslim woman graduate. However, she got married to Dr Mirza Karim Khan (Khedive Jung Bahadur) soon after and had to give up her education as a result of the same.
Also Read: Waheed Jahan Begum: A Reformer In Her Own Right l #IndianWomenInHistory
Nonetheless, even after her marriage, Begum's proficiency in English and Urdu languages and her continued efforts to perfect her Arabic and Persian ensured her intellectual growth. Her academic knowledge further enabled her to engage in numerous debates and discussions with men of great calibre during her time. This led her to form close bonds of friendship with Sir Ali Imam, the Prime Minister of Hyderabad state.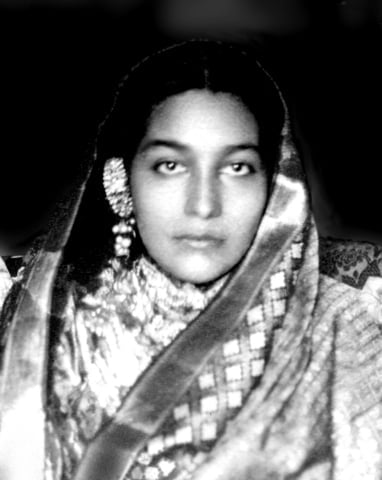 Jung's role in advocating women's education
Begum Khedive Jung strongly advocated for the education of all women throughout her lifetime. She set up eight schools for girls in Hyderabad, but only two of them remain functional in today's time. As a social activist, she chaired the annual women's conference within the Brahmo Samaj. She also took charge of Anjuman-e-Khawatin-e-Islam which was started by Begum Rokeya Sakhawat Hossain to emancipate women by helping them acquire knowledge and skills.
In 1907, Begum Khedive Jung, along with women like Sarojini Naidu and Lady Amina Hydari, played a significant role in persuading the Nizam of Hyderabad to allow them to set up the Mahboobia Girls School in Hyderabad.
Also Read: Lakshmi N Menon: Lady Diplomat And A Women's Rights Champion | #IndianWomenInHistory
Her years of social activism
Begum Khedive Jung and Lady Hydari carried out numerous social works together. In addition to their involvement in the establishment of Mahboobia Girls School, the two had also started the Lady Hydari Club. Even though the club was primarily known as a space for the elite women of Hyderabad, the less-known fact about it remained that it managed a school meant for the poor alongside running a library for them.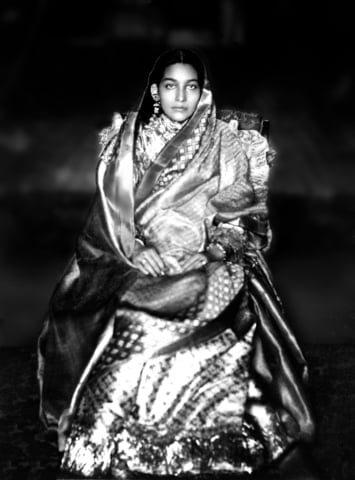 During the Great Musi Flood in 1908, Begum Khedive Jung and Lady Hydari took up relief work to support those who had been affected. The two women, despite being pregnant during the floods, spent a significant amount of their time at the banks of the Musi river to support those in need.
Also Read: Saeeda Bano: Relishing The Journey Of India's First Female Radio Anchor | #IndianWomenInHistory
A long legacy left behind
Begum wrote and published folklore with Indian Magazine, London. During the year 1905, she finished writing a novel titled Anwari Begum which was initially published in 1909. However, the official publication of her writing took place after her death in 1922. The novel focused on the lives of women in the households of Hyderabad and was aimed at supporting the social reforms that Begum Khedive Jung wanted to bring about. It also tried to explore the intersections between the themes of elitism and seclusion within Hyderabad's aristocracy. Additionally, Begum is also known to have worked on Indian folk songs during her lifetime.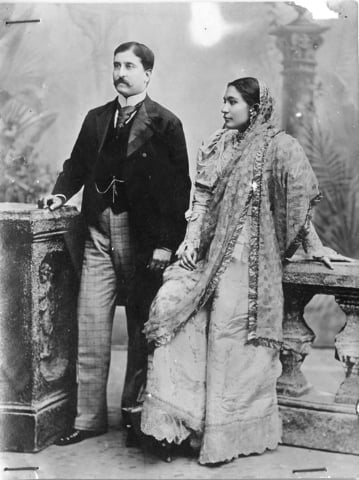 Multiple women in Hyderabad derived strength from Begum's work and carried her vision to educate Muslim women forward. One such female reformer was Sughra Humayun Mirza who established the Safdaria School in Hyderabad.
Even a century after Begum Khedive Jung's death, she continues to be remembered by the people of Hyderabad for the relief work she carried out during the Musi floods and the educational institutions she founded for young girls.
---