Draped in a white Khadi Saree and always sporting an infectious smile is how people and relatives still remember their dear Lakshmikuttiamma aka Lakshmi N Menon. Lakshmi Nandan Menon was a teacher, politician, lawyer and activist. Menon was born on the 27th March of 1899 in Trivandrum into an aristocratic Nair family as the daughter of the famous educationalist and literary figure Rama Varma Thampan and Madhavikutty Amma. She lost her mother at the age of 6 and was later brought up by her grandmother along with her three other siblings and a cousin.
Menon on various occasions has spoken about her father as her pillar of support, who encouraged Menon to complete her graduation and further chase more in London at a time when women were mostly confined within homes. She was later married to Professor V.K. Nandan Menon in May of 1930.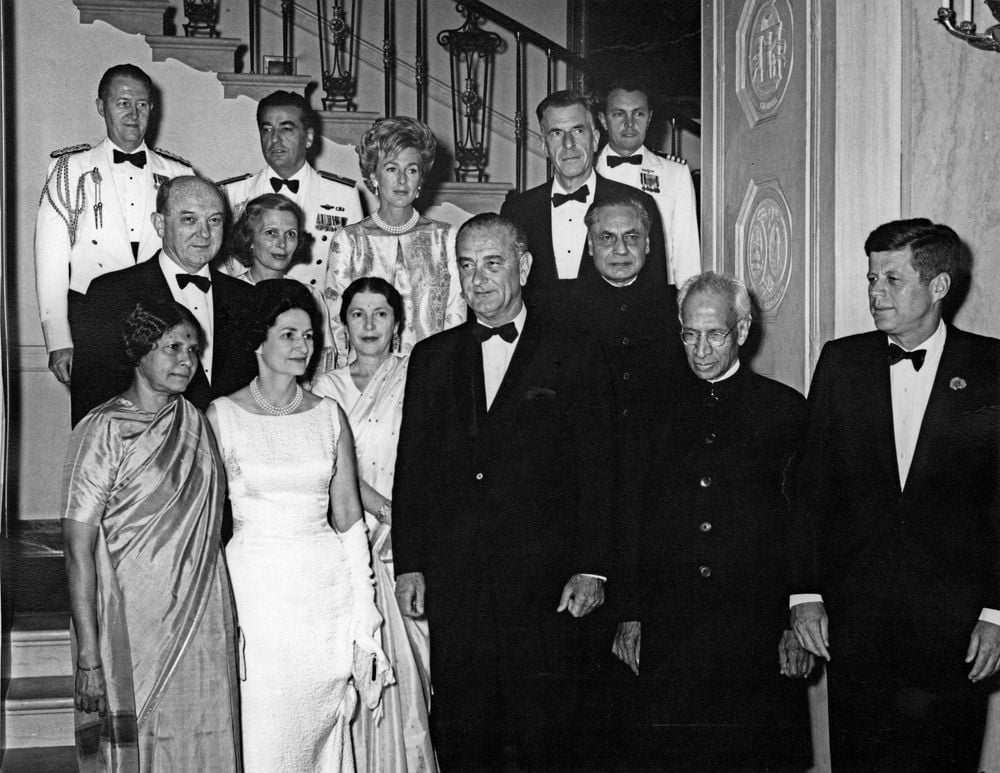 Finding the Voice
Menon completed her schooling at Maharajas School, Trivandrum and later graduated from Maharajas Arts College in B. A History Honours in the year 1920, along with her Bachelor's Degree she was also awarded the University medal for her skill and proficiency in English. Menon first wore the title of a 'Teacher' when she joined Maharajas Arts College soon after her graduation as a professor. Along with teaching she simultaneously was pursuing a double Master's Degree in Economics and Social Sciences. After her Post Graduation in 1922, she shifted to Madras and was a part of the Lady Willington Training College.
Menon with her true diligence later acquired high accolades and qualifications as an educator. With these, Menon later travelled to London to join The Maria Grey Training college. During her stay in London Menon's thoughts were highly guided by several visionaries like Sarojini Naidu, Annie Besant and Margret Cousins.
Also Read: Begum Qudsia Aizaz Rasul: The Only Muslim Woman In India's Constituent Assembly | #IndianWomenInHistory
Menon later took up teaching roles at Queen Mary's College (Madras), and Ghokale School (Kolkata). Menon then married Professor V.K. Nandan Menon who was a well-established educationalist. He was at the time a professor at Lucknow University, he later served as the vice Chancellor at the University of Travancore and as well as Patna University. Professor Nandan Menon retired as the Director of the Indian Institute of Public Administration (IIPA), New Delhi. Menon after her marriage followed him to Lucknow and joined Isabella Thoburn College (Lucknow) as a professor. Menon in her time in Lucknow also simultaneously completed her second degree in Law from Lucknow University. She then went on to practice law till 1935 and by 1939 she had also completed her Diploma from Paris in the French Language.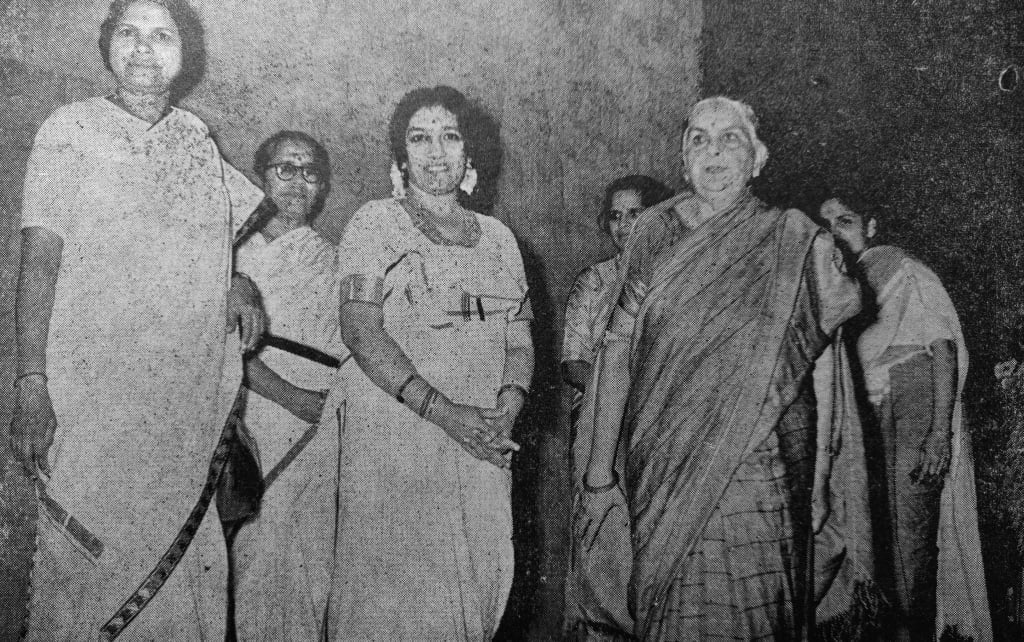 Menon later served as a principal at Women's Training College in Patna from 1951-1953. Menon during her reign as the principal implemented community lunches, where the students and teachers were encouraged to cook lunch in an hour. In that hour along with the work, they joked, debated and discussed important subjects. This exactly was Menon's idea of women empowerment, team creation and breaking the student-teacher hierarchy.
Entry into politics
Lakshmi Menon's entry into the political field was through Pandit Jawaharlal Nehru. Menon had met Nehru in 1927 when she was studying in London. She was part of the 10th-anniversary celebrations of the Soviet Union conducted in Moscow. She attended the function as a student delegation member. They later attended a conference together in Russia. During 1948 and 1950 Menon was elected to the panel on the Status of Women (CSW) at the UN and later reigned as the head of the Indian delegation to the UN General Assembly.
Menon was later settled in Patna when Nehru retracted and convinced her to join politics and thus nominated Menon to the Rajya Sabha which resulted in her getting elected in 1952 from Bihar. Menon through her diligence and rigour was re-elected as a Rajya Sabha member in the years 1954 and 1960.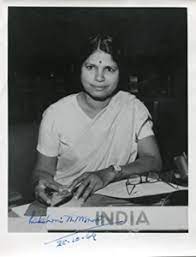 Nehru was captivated by her visions and demeanour and later appointed Menon to the UN general assembly. Menon has also served as the minister for external affairs in the cabinets of Lal Bahadur Shastri and Pandit Jawaharlal Nehru. During her tenure with Nehru, she travelled extensively. Menon has played a significant role in moulding the foreign policy of India. Menon was also an icon during the Chinese invasion. She travelled across borders with the foreign affairs portfolio as the roving ambassador as directed by Nehru. She worked closely with Nehru to advance the idea of the Panchsheel Agreement (Five Principles of Coexistence) and also the Non-Aligned Movement. Menon was also trusted to handle the American VOA installation issue and also the problems which arose with it.
Also Read: Meet Rajkumari Amrit Kaur: India's First Health Minister | #IndianWomenInHistory
Nehru's working cabinet held quite several Malayalis whose names are still heard as loud even today like KK Chettur, TN Sheshan, VK Krishna Menon, MK Vellodi, Thomas Abraham… and so on, Lakshmi N Menon who is hardly mentioned stood amongst all the workers as the only Malayali Female Diplomat. Kerala got its Indian Space Research Organisation (ISRO) at Thumba (Trivandrum) as a result of Menon's perseverance.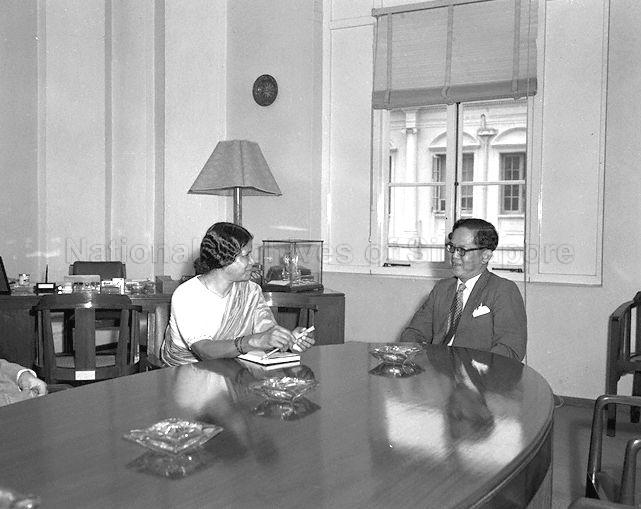 Menon retired from Politics in 1967 and returned to Trivandrum shortly after Nehru's demise. She was recognized for her virtues and service not only in Kerala but nationwide as well. In 1957 Menon was awarded the Padma Bhushan making her the second Keralite to be given this award after the Great Poet Vallathol Narayana Menon.
One of Kerala's first feminists
Menon even during her strenuous schedule was all the while an active working member of the All India Women's Conference, AIWC, in 1955 was elected as its president. Menon was known for the unwavering contact made while talking to her. She was not celebrated as a great orator as recalled by her peers, but she held the charm and eloquence to put across her visions and ideas simply and logically.
The idea of honouring 'Mother's Day' was also put forth by Menon. She believed that memories of Kasturba should be commemorated she was named 'Nation's Mother', and according to her, this celebration should not be restricted to the Kasturba Trust. Menon taught to respect their selfless mothers on that day by bowing down to them and offering a flower to appreciate all the hard work a mother has done to support her child. Menon started observing Mother's day like this and since it has been passed down to each generation.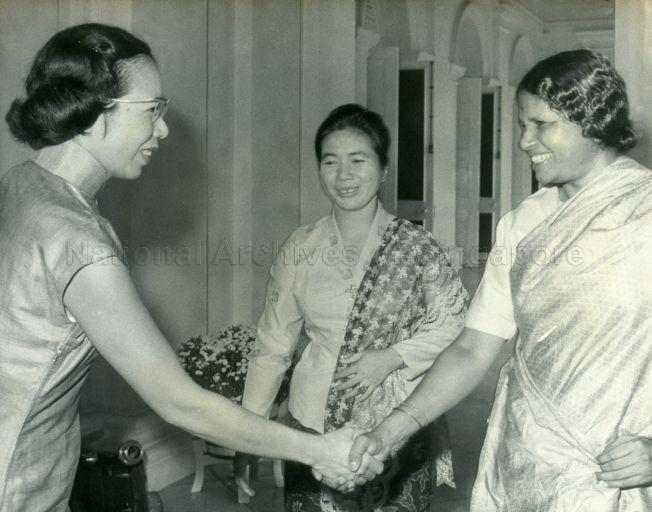 Menon always tried to bring new females into important positions of power. She strived to make education for women compulsory and had a goal to see all Indian women be literate by 2000AD. Menon interacted with many women from marginalised communities educating them on various serious subjects. Even though Menon was always seen as their guiding light she made it a point to break the idea of a leader and follower. All her colleagues and friends refer to her as a humorous perfectionist. Menon made changes with the smallest of problems, but it hurt the role of women. One such instance is her movement to collect women's signatures instead of fingerprints in official documents.
Also Read: Sheila Dikshit: India's Longest Serving Female Chief Minister | #IndianWomenInHistory
Menon's initiative while serving as the Director of LIC India resulted in the women of India getting insurance coverage. She was later also elected as the Vice President of the All India Prohibition Council (AIPC) along with Morarji Desai. Menon ventured into the campaign for prohibition and as a result, took up addiction issues. Menon along with Johnson J.E and A.P Udayabhanu established the ADIC (Alcohol and Drug Information Centre). She reigned as its President till her demise in 1994.
Leaving with a legacy
Menon after leaving Delhi settled in Trivandrum where she spent her time being part of various social activities. Menon's zeal and enthusiasm could never be hidden under old age but was a little disheartened observing a steady decline in voluntarism as well as the demand of volunteers for positions and compensations. However, Menon was quick to bring in logical solutions, she put forth her idea to the election commission to quit printing symbols on the ballot papers, which in turn will add pressure on the illiterate to learn just enough to read names.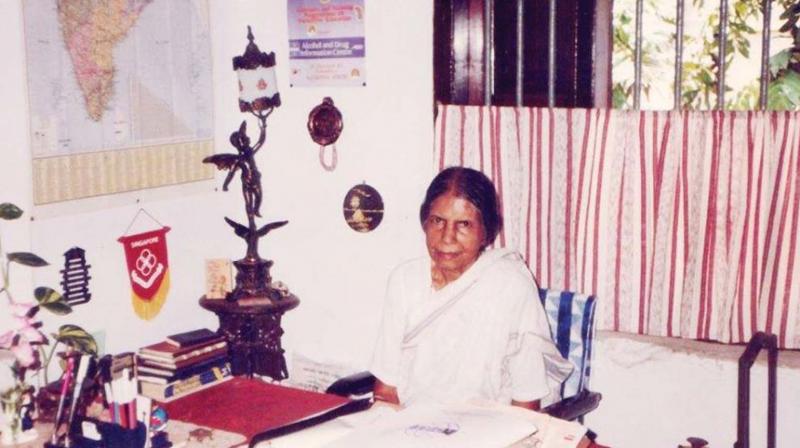 Menon in her last stages of life was more prone to falls, after one such incident in 1994 she got hospitalised for a fractured femur. At age 95 she had her final public appearance in Trivandrum in an event to felicitate the Election Commissioner TN Sheshan with a Gold Brocaded Shawl (Ponnada Aniyikal). She passed away shortly after the event as a result of her second fall due to which she was confined in the hospital.
Also Read: Remembering Jayalalithaa: Six Times CM Of Tamil Nadu & Amma To Tamizh Makkal | #IndianWomenInHistory
Menon Spent her early and late-life in her ancestral home named 'Plain View'. It is situated in the heart of the city, Trivandrum. Menon had donated over 4000 books to the Trivandrum Public Library, this was from her Late husband Prof. Nandan Menon's collection Following her demise this home was donated to the Sharada Mission.
Being a true Gandhian herself, she has taught through her actions. Menon is still today the guiding light of many women empowerment organisations. Her vision still shines brightly throughout the country and so should her name.
---