Trigger Warning: Mentions of abuse
Jantar Mantar in Delhi has been a site of a demonstration by wrestlers who have reportedly accused the police of abuse and violent behaviour. Earlier, when Delhi was still seeing growth and expanding its boundaries, Boat Club was considered to be the space for resistance. However, the Congress government wriggled through imposing any ban on gathering at the Boat Club during the Ram temple movement.
The story behind Jantar Mantar becoming a torchbearer of resilience began in the year 1993. It was the only place where section 144 was not imposed which prohibits any gathering of more than 5 people. One of the significance of the area is also its distance from Parliament which is only 2 km approximately.
The wide lanes of Jantar Mantar have been a pioneer or relishing several famous protests and movements that erupted across the country. One such protest is the wrestlers demand against Brij Bhusan Sharan Singh, who has been the president of the Wrestling Federation of India for 10 years.
The wrestlers have accused the police of attacking them and utilising unreasonable power during their ongoing protest at Jantar Mantar. It is likewise fundamental to perceive the fortitude of these grapplers who have approached to take a stand in opposition to supposed police misuse. It takes huge mental resilience to stand in opposition to power figures, especially in a nation where there is a culture of concession to people with great influence. Their eagerness to go to bat for their privileges and stand up against unfairness ought to be praised.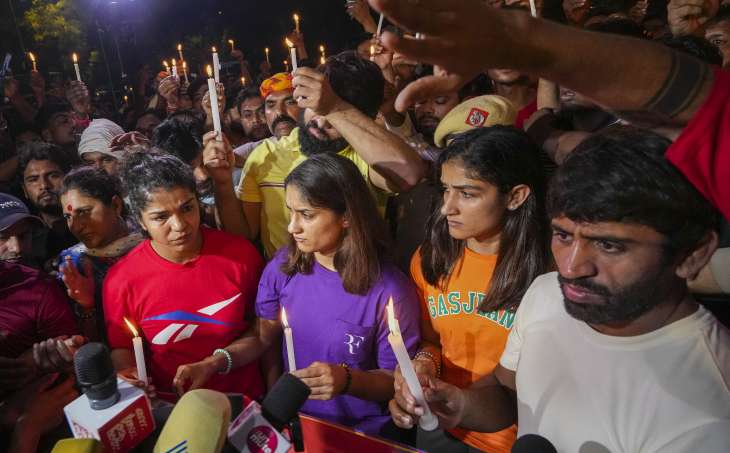 At the same time, it is essential to acknowledge that the police have a challenging job to do. The urge and tendency to maintain law and order while respecting the rights of citizens to protest peacefully is a colloquial failure. However, this does not excuse any alleged instances of abuse or excessive force. The police must be held accountable for their actions, and any misconduct must be thoroughly investigated and punished.
The #MeToo movement has brought to the forefront the issue of sexual harassment and gender violence empowering many survivors to speak up against it.
The police with their sense of influence, control and considering the excess proximity towards maintaining law and order put the protestors a risk of retaliation. This sort of risk does put their lives in a vulnerable position.
Some of these were also seen before in the #MeToo development too. At the point when women oppose influential men who have committed demonstrations of sexual savagery or badgering, they frequently face backfire and dangers. This backfire can come in many structures like character death, or even actual viciousness.
The risk for women who oppose abiding or falling to the influence of the powerful is intensified by the way how legal framework fails to protect them. Numerous women who approach to report demonstrations of sexual brutality are met with doubt, casualty accusing, or even antagonism. This can establish an environment where making some noise is viewed as useless or even risky.
Some of these are also results of how the perception of society is easily pliable towards women.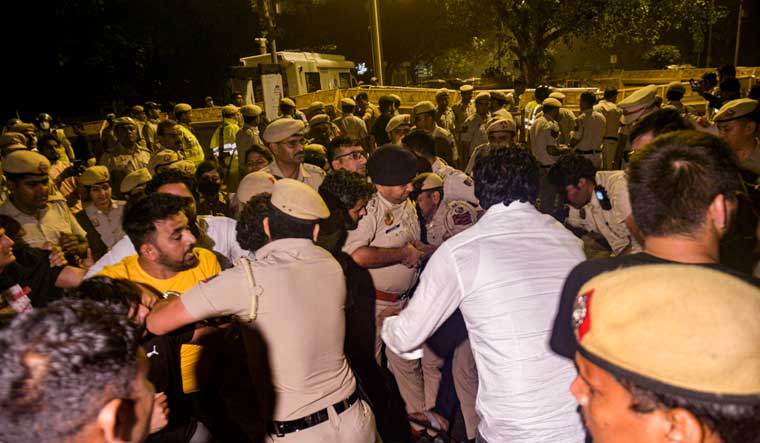 Nevertheless, needed to frequently recognise the dangers that women face when they oppose sexual brutality. Which is also to establish a protected and strong climate for survivors to approach and look for equity. This incorporates giving assets like legitimate guidance, directing, and security from reprisal.
This isn't the most isolated incident that has taken place recently but numerous others are historical evidence of the same kind of behaviour by the police.
This irony is reflective of the broader systemic issues that enable abuse to occur in the first place. In the case of the wrestling federation, the athletes' allegations of sexual abuse point to a culture of impunity and a lack of accountability for those in power. This culture extends to law enforcement agencies as well, which can often be complicit in abuse, as seen in the allegations of police brutality at the Jantar Mantar protest.
We must acknowledge the risks that come with speaking up against abuse and take measures to protect those who do so. We need to create a safe and supportive environment for survivors to come forward and seek justice, one where they are not subjected to further abuse or harassment.
We must recognise the dangers that accompany opposing maltreatment and go to lengths to safeguard the people who need it. Establishing a protected and steady climate for survivors to approach and look for equity, one where they are not exposed to additional maltreatment or badgering.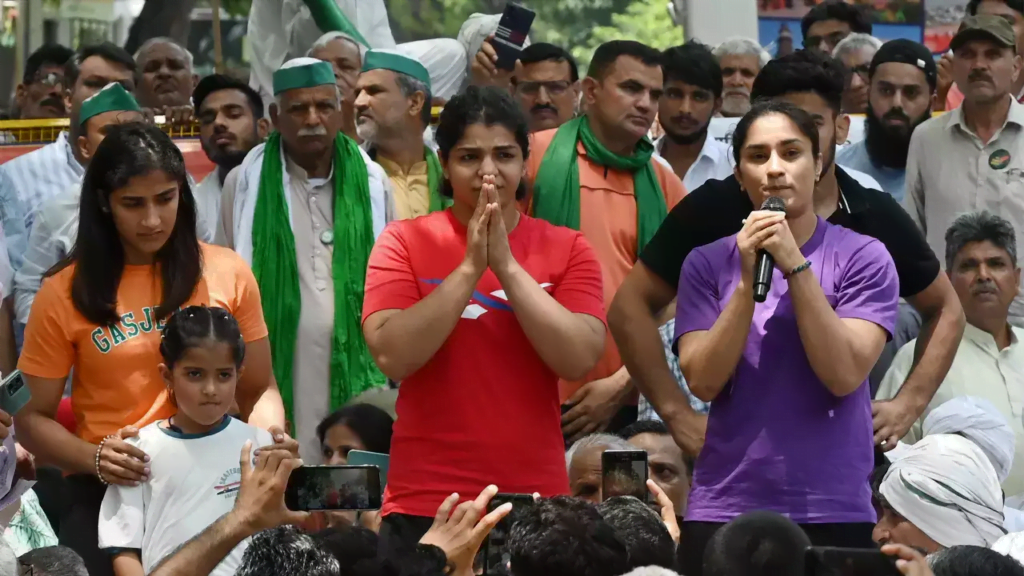 Moreover, resolving the fundamental issues that empower maltreatment to happen and consider people with great influence responsible for their activities. This incorporates transforming organisations and designs that propagate a culture of exemption and cultivating a culture of responsibility, straightforwardness, and regard for common liberties.
At the same time, the perpetrators of sexual violence also should be held accountable for their actions. This includes not only punishing them when they are found guilty but also creating a culture that does not tolerate sexual violence and that empowers women to speak up and seek justice.
The #MeToo movement has been a powerful force for change in the fight against sexual violence. However, we must also recognize the risks that women face when they speak up against sexual violence. We must provide support and protection for survivors and hold perpetrators accountable for their actions. Only by working together can we create a world in which all women can live free from the fear of sexual violence.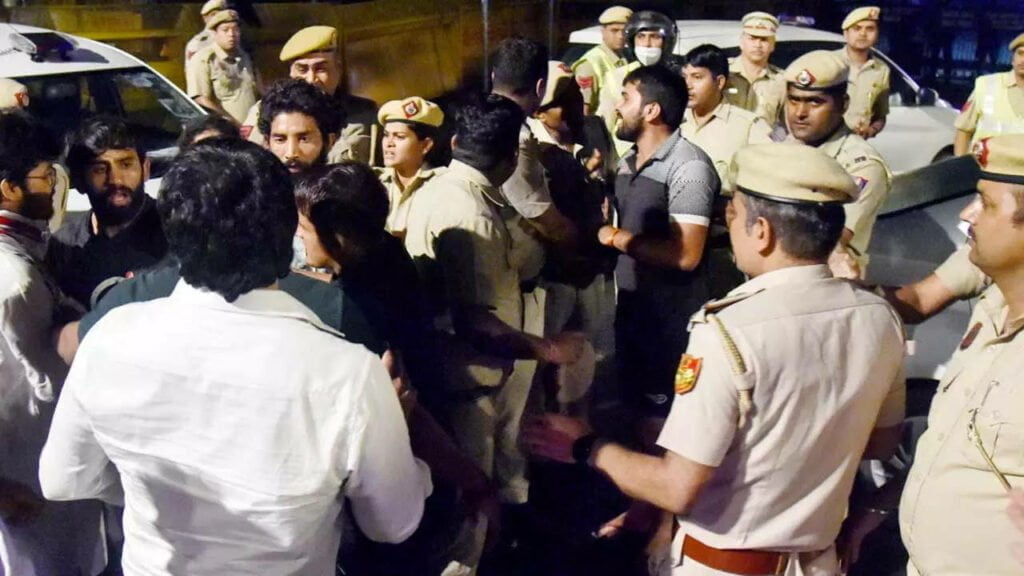 The recent allegations of abuse by the police at the Jantar Mantar protest site are just one example of the risks that protestors fighting against abuse can face. These risks are often heightened for marginalised individuals, such as women, people of colour, and members of the LGBTQ+ community.
It is critical and essential discourse to recognize and address these risks to create a safe and supportive environment for survivors to come forward. This includes providing resources such as legal aid, counselling, and protection from retaliation. It also means working to change societal attitudes towards abuse and harassment, so that survivors are not blamed for the harm that has been done to them.
Providing resources is also essential as much as expanding the existence of resources in the smallest of regional pockets. Furthermore, most of the caricature work sustains only the existence and acknowledgement of the intersectionality within different identities.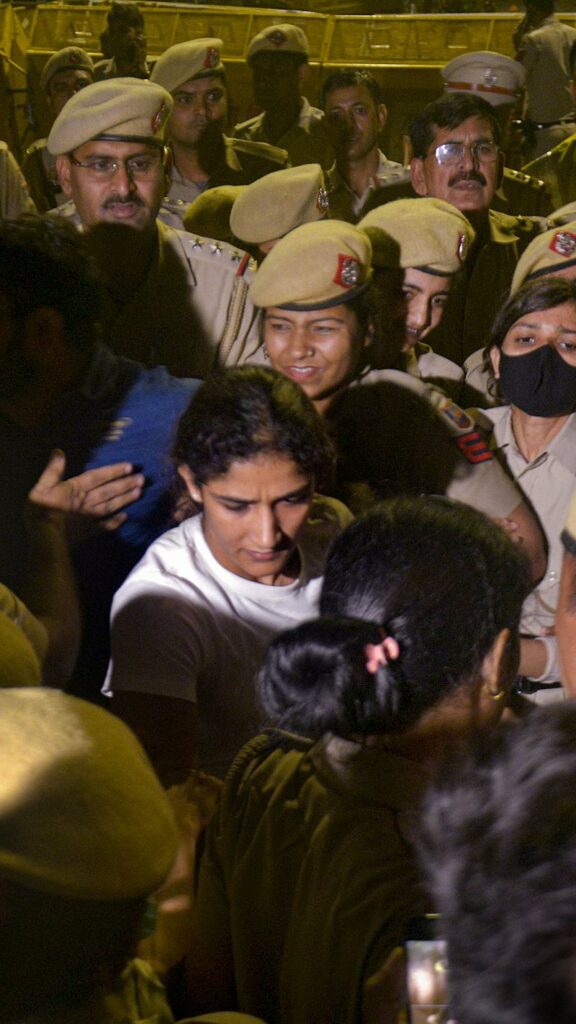 Those who experience multiple forms of marginalisation, such as women of colour or trans individuals, are often more vulnerable to abuse and harassment. As such, we must work to address systemic issues such as racism, transphobia, and other forms of discrimination that perpetuate abuse and harassment.
The Jantar Mantar protest by the wrestlers has brought to light some serious allegations of police abuse and violence. These allegations must be investigated thoroughly to ensure that justice is served. At the same time, it is essential to recognise the courage of the wrestlers who have spoken out against alleged injustice. It is only by holding those in power accountable that we can hope to build a more just and equitable society.
---