With the release of the live-action feature of Disney's iconic The Little Mermaid, the past tales of the well-loved entertainment company have been put under a microscopic lens, to analyse their relevance in 2023. What messages have these films been giving to children across the world?
In an interview with Ellen DeGeneres, Keira Knightley once stated that she didn't allow her daughter to watch certain Disney Princess films due to their anti-feminist messages. Kristen Bell as well discussed her concerns about certain Disney Princess films that her daughters might watch.
However both mothers were considerate and used it as an opportunity for their kids to learn more about important discussions about independence and consent. While some of these films might be outdated, in defence of Disney, there have been many films, both new and old, fictional and historical, that do hold up a beacon of hope for a genre of inspirational, emotional and empowering for children, teenagers, women and adults everywhere. 
1. Mulan
While China is engaged in a battle fighting the Huns, Fa Mulan secretly takes her ageing father's place in the army to prevent him from going out on his own. Women have often been nudged into the role of nurturers and caregivers. Mulan goes above and beyond to fulfil that role by wholly assuming her father's place, a role that would have typically been filled by a son. Yet, this does not stop her. Her bravery and courage push her to embrace her true identity as a warrior as compared to the 'duties' she was made to perform by meeting with a matchmaker.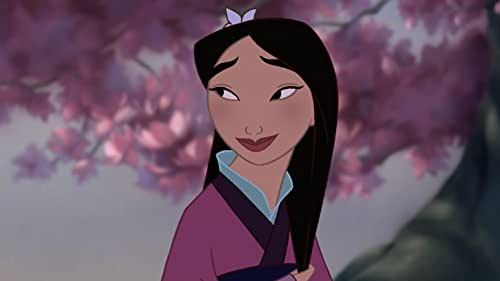 Mulan did what she had to in order to protect her family, something daughters are usually not expected to do. This film is not only important in its gender-bending agenda but also in the aspect of discovering one's own identity in roles that are not usually ascribed to one's gender. Also, it never hurts to see a badass female protagonist alongside a great soundtrack. 
2. Brave by Disney
Scottish Princess Merida is determined to live a life of adventure and escapades while her mother is insistent on getting her married to seal their legacy. Merida is a smart, resourceful and skilled archer and in a hilarious yet impactful twist, wins the archery tournament for her own hand. In an attempt to make her mother change and a mix-up of charms and spells, her mother is turned into a bear and the two are forced to go out on their own to find the solution. Their journey allows them to deeper explore their tense relationship, opening each of their eyes to each other's different worlds.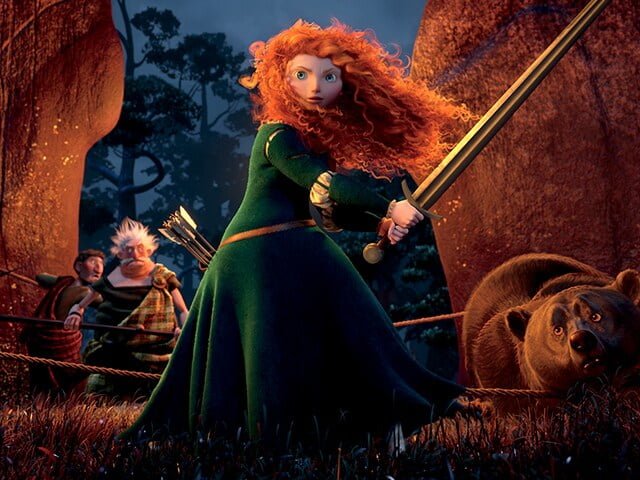 Merida finds satisfaction and happiness when she is truly herself and refuses to submit to the clamourings of those around her. Most importantly, this is why she craves independence and equality so she can unabashedly be herself and if she desires to choose a partner, it would be one of her own choice and not with the most beneficial or advantageous match. Her mother realises her daughter's side of the story, seeing her in her element, addresses the clans and in the end, Merida is free to choose her own suitor.
The plot was conceived by writer Brenda Chapman who took inspiration from her relationship with her own daughter, thereby making it deeply emotional and relatable, not in the sense of turning one's mother into a bear but trying to bridge the gap of intergenerational conflict.
3. Lilo and Stitch
When a young, orphaned, Hawaiian girl, Lilo adopts a 'dog,' she discovers that Stitch is an alien, and the two become inseparable, forming a bond yet causing much disruption. Losing her parents at such a young age, Lilo feels isolated as a naive, emotionally sensitive and perhaps a bit of a naughty young girl, yet her heart craves love, which she finds in Stitch who she fiercely protects. Her quirkiness often labels her as an outcast amongst other girls.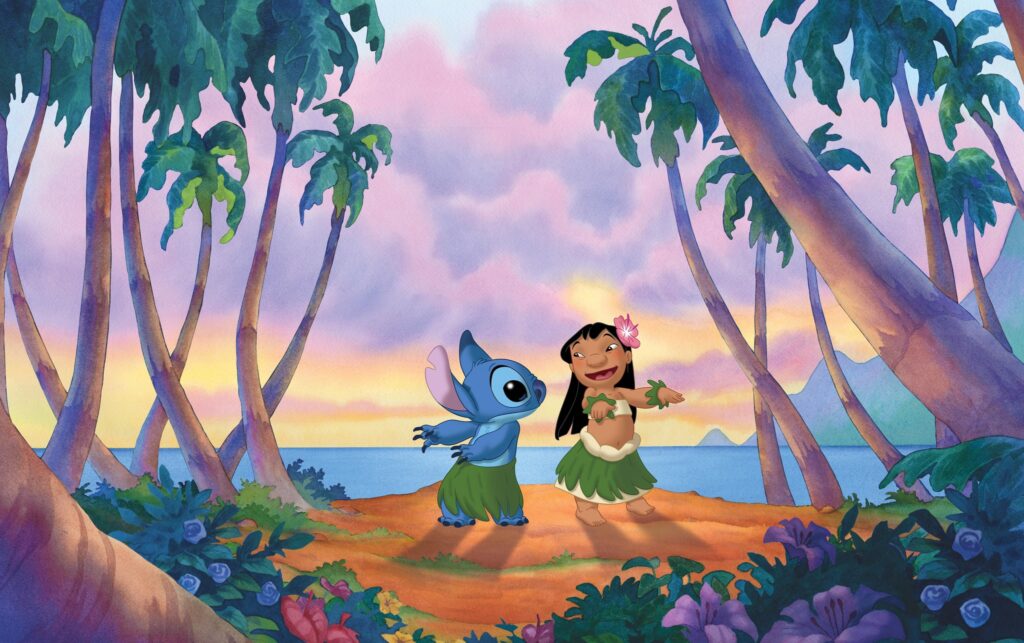 Yet, she does not change who she is, brave, adventurous and even eccentric, in spite of this. A fan favourite and unsung hero is Lilo's older sister and guardian, Nani. After their parents' death in a car accident, she is thrown into looking after her sister at the age of 19. Determined to keep the two of them together, she works hard to manage Lilo and her job as the sole source of income. Nani is tough, strong and protective of Lilo, trying her best to ensure that she has a good childhood. She does not rely on anyone but herself and it is heartwarming and wholesome to see such an independent, hardworking young woman keeping her family together.
4. Encanto
The magical, matriarchal family of the Madrigals in Colombia hold down the foundations of their small town, their 'Encanto,' with their special talents like healing, controlling the weather, superhuman strength as well as hearing. Mirabel, however, possesses no talent yet loves her family deeply even though she struggles in her isolation. When their magic begins to weaken, ironically Mirabel herself is determined to find out why, exploring themes of familial love, loss, societal pressures, intergenerational conflict, community and colonialism. Most importantly the women of the Encanto are everything that you would want to see in a wholesome family film.
The bespectacled Mirabel is curious and intelligent with a mop of curly hair and loves her family passionately despite not having any powers. Her two sisters Luisa and Isabela hold the ground for themselves. Luisa has superhuman strength, who is absolutely and gorgeously ripped, helping the town with manual labour, an atypical role for a woman and Isabella, the more conventionally feminine sister, uses her magic to grow plants, trees and flowers.
While it may seem stereotypical to cast the two in opposing characteristics as brawn and beauty, we find out that Luisa is more sensitive and caring and Isabela strives to be independent and further explore her own identity. Abuela herself deals with the pressure, stress and trauma of protecting her entire family on her own after losing her husband but with Mirabel's help learns that she does not have to face the world alone.
5. Raya and the Last Dragon
Drawing inspiration from various Asian cultures and mythology, Raya and the Last Dragon produces brilliant and stunning visuals, imagery and world-building as we follow warrior princess, Raya, searching for Sisu, the only dragon left in the divided nation of Kumandra, to unite them once again and defeat the evil that lurks in the land. While the plot may seem cookie-cutter adjacent to other adventure-quest films, Raya is a strong-willed and adaptable fighter, determined to continue her father's legacy and unite the kingdom for the greater good and is therefore incredibly wise at the age of 18.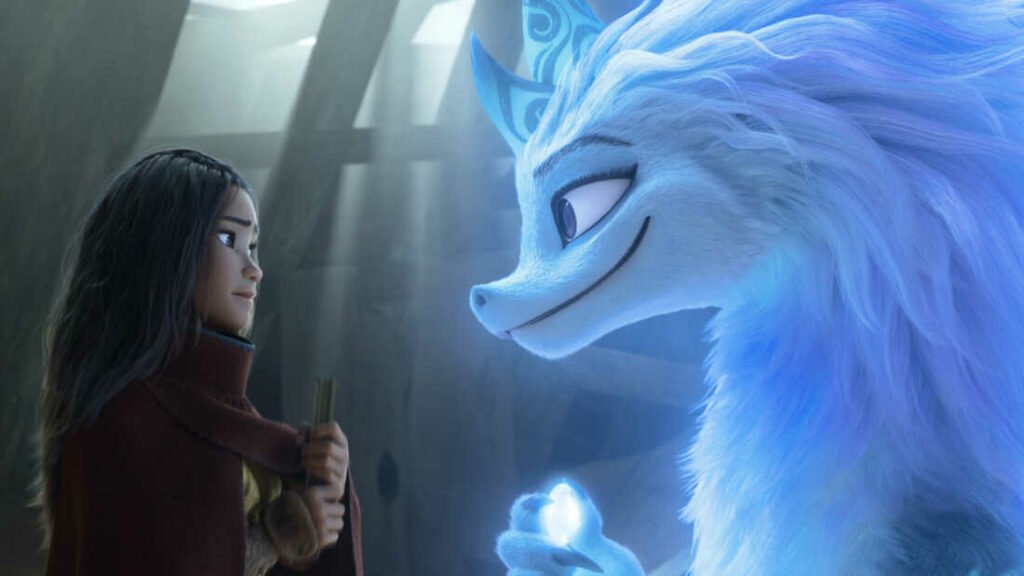 The plot is accompanied by layered themes of trust, forgiveness, friendship, and community to defeat the human vices of greed and selfishness. As a child, Raya bonded with another young girl from another part of Kumandra yet was betrayed and her rivalry with the girl, Namaari, an equally formidable, fierce woman creates tension and incredible and thrilling fighting scenes (with perhaps a bit of queerbaiting). Many of the writers, being Asian immigrants, drew inspiration from their own families with their fighting and determined spirit, with the real spirit of South-East Asia.
6. Disney's Turning Red
Change is hard. No one portrays that better than Chinese- Canadian Meilin in Turning Red when she experiences her first period. In the midst of her changing body and fluctuating hormones, Mei turns into a fluffy, red panda, perfectly encapsulating the awkward, embarrassing and anxious state one experiences while going through various changes in life, whether it is physical, emotional or mental.
While going through these changes of course, Mei is constantly clashing with her headstrong mother while her gentle father tries his best to comfort her. The rift between Mei and her mother displays the common angst between every teenage daughter and her mother along with the occurrence of conflict between first-generation and second-generation immigrants with parents being more traditional and conservative while children are more culturally integrated into society.
Mei's parents run their family temple as a tourist attraction with a simple, domestic, Chinese culture running through their life, an embarrassment and chore to Mei, with her mother and father only trying their best to provide a good, comfortable life for their daughter. This film is revolutionary in the manner that it is unafraid to approach issues that are particularly uncomfortable for women and repressed by society. Turning Red is unapologetically feminine in a way that is real for women with an ending accompanied by an unforgettable bop. 
---