Trigger Warning: Mentions abuse and violence
The advancement of social media and online platforms has taken an alarming rise in harassment of the trans community.  It's not surprising if we decide to pull all the pieces together and try to brink through the non-congruent nature of the society strictly narrated by binary. The question that arises here is how and what route has it taken over the last decade with strong resistance, more voices in the last 10 years and the parallel growth of online and digital media.
In terms of growth, intensity, intentions and awareness how did most of these factors fly and took the road less travelled?
The State Minister for Social Justice R Bindhu said cyberbullying and rotten journalism were the reason behind the death of Praveen Nath. Praveen Nath identified as the first Kerala bodybuilder, died by consuming poison at his residence. He belonged to the Thrissur district and it is alleged that his strained relationship with his partner and the online media reports were impacting his mental health leading to his suicide. 
Directing hatred, criminalising and questioning the existence of the community is not a new chapter in the book but is the reflection enough?
He courageously shared his personal experience on social media which was deeply intimate and personal. Unfortunately, this openness subjected him to a barrage of inappropriate and hurtful responses from various public domains, R Bindu added.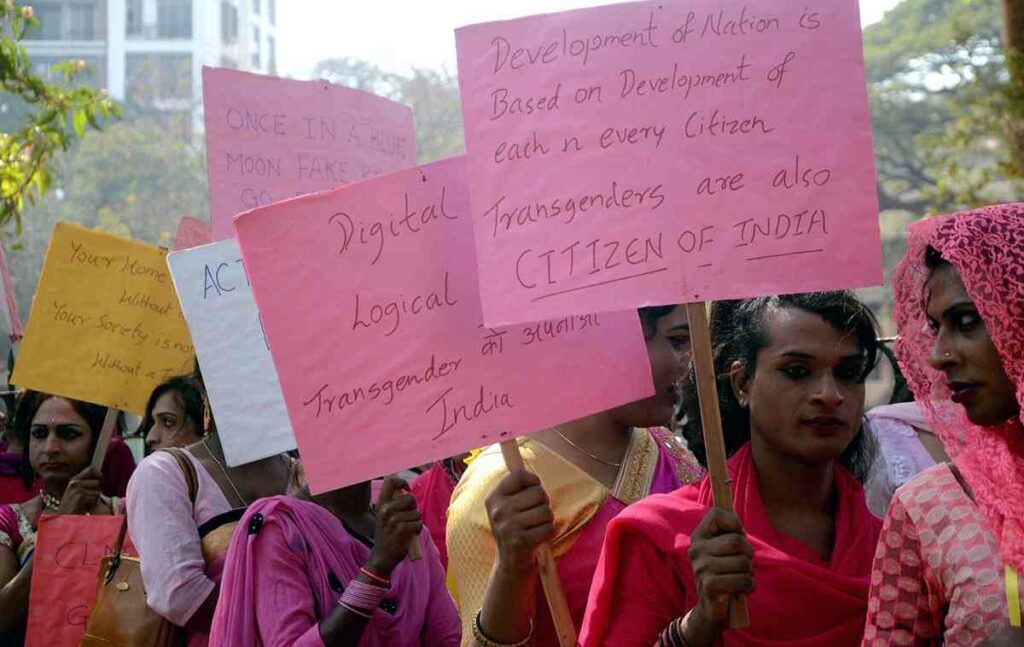 Aman* tells FII that, "I lost my partner three years ago as she died by suicide, we both identified as a trans couple. A few days before her death she got a death threat on her Instagram and as much as we got strength from social media, were able to connect to our peers, it also came with a price as we also had to bear the brunt of being vocal about our identity."
Collecting quantifying data on harassment against the community is a tough nut to crack due to underreporting, lack of awareness and the secretive nature of online platforms.
Nevertheless, it is no rocket science to understand the underreporting of such cases, the awareness within masses about the prevalence of gender beyond binary and also the severity of the impact it leaves on the people. Several organisations working in the field have also attempted to compile different existing data to form reports shedding light on the distressing reality faced by transgender people online.
According to a report from The Wire, earlier this year, the National Council for Education Research and Training (NCERT) introduced a manual titled "Inclusion of Transgender Children in School Education: Concerns and Roadmap," on their website. However, it has recently come to light that the NCERT has removed this teacher-training manual aimed at promoting the inclusion of transgender persons in educational institutions from their website.
NCERT has previously released guidelines to increase sensitisation on gender and sexuality for educators to bring inclusivity in different spaces. The Right to Education Act (RTE) is the fundamental right of any child irrespective of caste, class, race and gender. However, the entire responsibility of making it accessible doesn't only lie in the hands of the Constitution.
According to the 2011 census, the total literacy rate amongst transgender people stands at 56.1 per cent out of 4.8 lakh population, moreover, the national average for literacy stands at 74.04 per cent.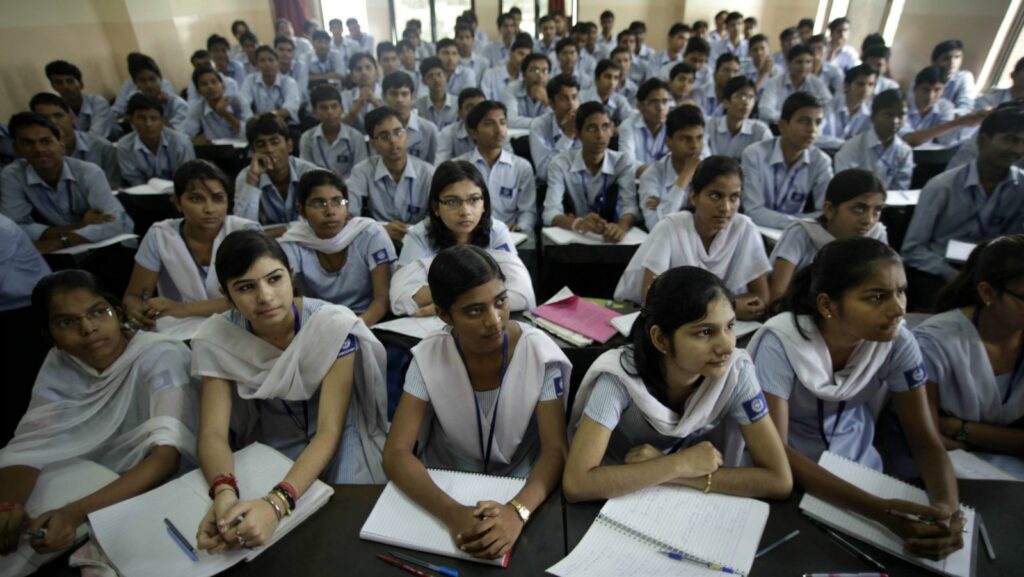 One of the critical factors contributing to high dropout rates and low literacy levels is the absence of inclusive environments in schools and universities. While there may be several reasons behind these challenges, it is important to recognise that the lack of inclusivity plays a significant role.
A transgender person faces a lot of challenges when it comes to accessing educational spaces, using gender-neutral washrooms, and hostels and also the social, legal and medical conflicts seem to unwind in many cases. 
"I got my documents changed however, due to a lack of financial security I could not go ahead with my medical transition leading to a lot of conflicts with my peers and my college authorities. Ultimately I had to drop out and join another college in a different city," Sonia who identifies as a trans person tells FII.
These conflicts and rifts within the system also exclude the community people from accessing different spaces leading to creating a huge gap of difference in understanding their issues. Navigating spaces has been a responsibility of the community alone, but the exclusion also disallows them to establish their existence within the system ultimately leading to failure in expanding their agency in any place.
This also results in a lack of understanding for the cis-het umbrella population about the issues faced by the community.
Rishikesh Raut, who identifies as a 22 years old non-binary transgender person in an interview with The Indian Express stated that they wished to raise funds for their gender-affirming care but were trolled online for that. Due to the lack of larger data on the community, the big data organisations also fail to inculcate ways in helping anyhow understand the pattern of various issues related to the community people.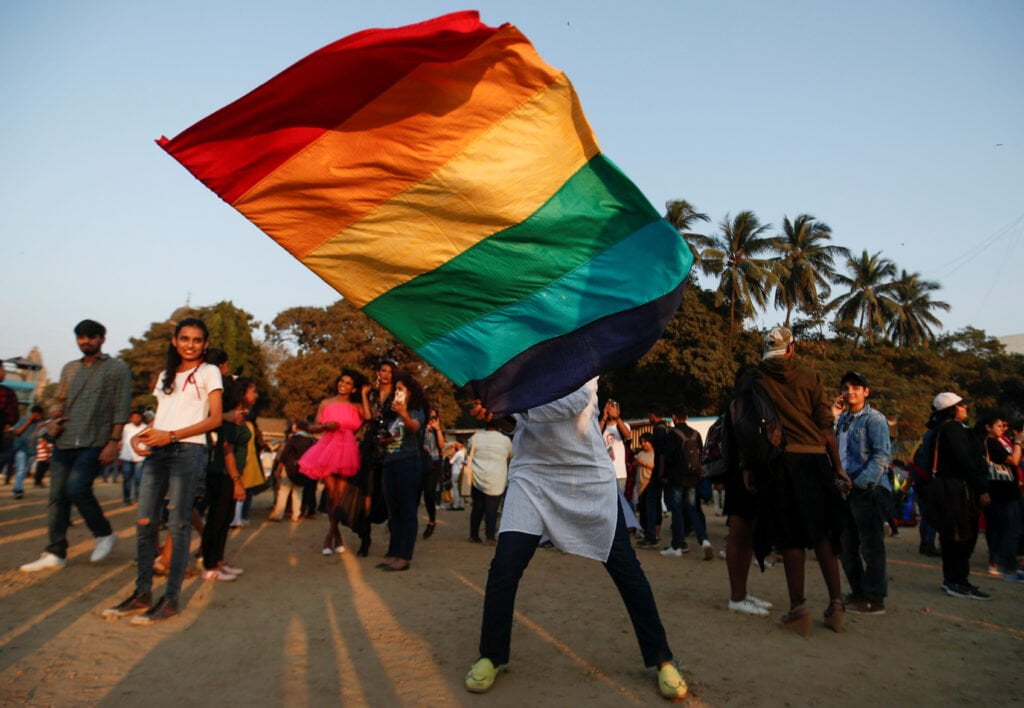 A 2014 report by an Expert Committee on the Issues relating to Transgender Persons established by the Ministry of Social Justice and Empowerment notes, this community is by far facing a lot of issues and India is no different. There is no single comprehensive way to conclude, correct or build up a system protecting the rights of these people and through which preparation can be done for any evidence-based solution.
Reports of harassment, violence, denial of services and unfair treatment against a trans person in different areas of social, legal, and medical establishments also contribute to the issues. Raising, addressing and evaluating a system-based method to make the process of understanding the social position of a trans person equally important to lower the vilifying nature of cishet dominance. Often, most of the strangling point in raising these concerns finds their depth towards people and their lack of awareness around gender, sex and sexuality. Coming from the corridor and nature of only understanding binaural issues, it does dismiss most of the existence of gender beyond binary.
Whereas cis-hetero patriarchal society is also historically the most dominant, the question also remains as to how would we acknowledge caste, class, race and religion under the same umbrella. Regardless of the time which is spent online, the linear relationship between mental health well-being and social media shows a deeper connection. When most of the accessible and easiest way of being is wired around social media, navigating the same for the community has been a challenge in disguise.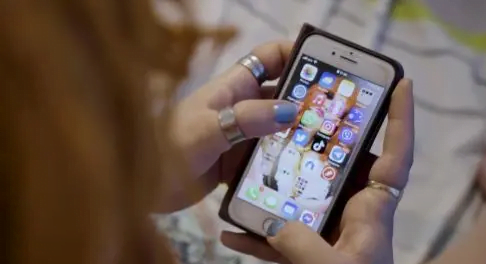 In systematic and structural positions this can be decreased, if not completely erased. Diverse solutions, deep diving into the issues, holistic presence of the perspective building and networking can be some of the possible ways to tackle these challenges while working with different communities.
As mental health is a long, debatable and love-hate friend of the majority in the trans community, social media has ever been found to be a major fresh air. When in that sense, the limited accessibility is taking away to find solace most of it creates unrest and mental health deterioration.
Often online bullying, criticism, unprecedented comments, and mockery end up becoming a reason for pleasure for one community while taking away peace and reason of being for another.
---