A thing as pious as love or liking for someone should be treasured, no matter what. While most relationships end up landing in the tunnel without any progress, some eventually culminate into a marriage. Regardless of whether it's the traditional arranged marriage setup where the families of the individuals introduce them to each other or the love marriage where the couple introduces the family of one to the other's—the bond of marriage isn't all flowery and pleasant. It is wrought with challenges of various kinds and includes varying multitudes of ups and downs. 
While this still might not sound too bad or complex, things take a fall when it comes to couples who practice different religions or faiths. Parveen Ansari (27) is a teacher who resides in Delhi and met her now husband Ram Singh Yadav (28) when she was in school.
The two were classmates during high school and their love blossomed as they went for higher education. Ansari, a Muslim, said to FII, "Ram (a Hindu) and I have been very serious about each other and the relationship but it hasn't been easy for us since we belong to different religions".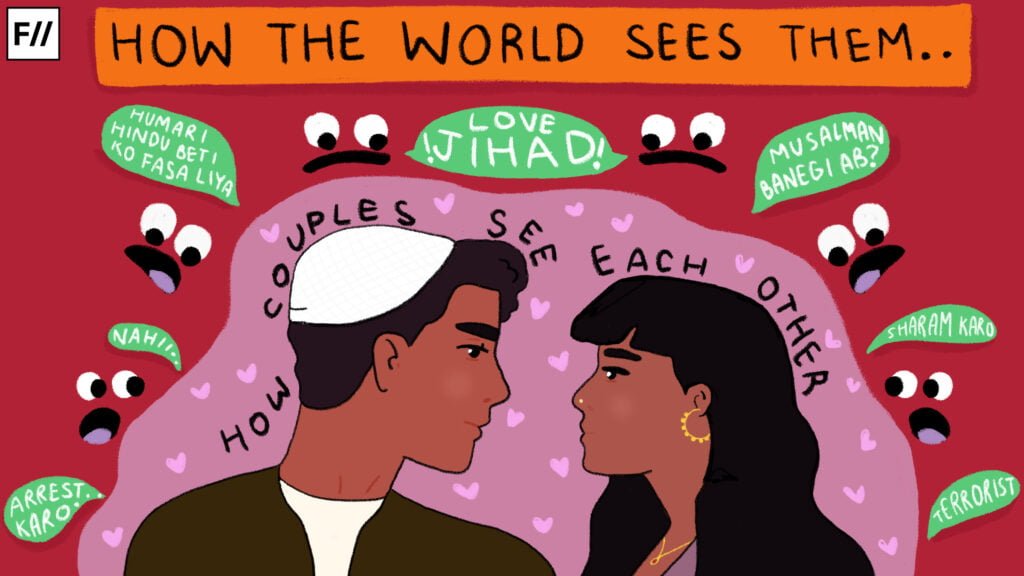 Ansari and Yadav faced adverse hindrances not only from society but also from their families as they opposed the union of the two. While Yadav's father threatened to kill him, Ansari also faced death threats from her brother if she refused to end her relationship with the former. According to Shivani Misri Sadhoo, a relationship & marriage counsellor, while there could be immense amounts of love and respect between an inter-faith couple, there are hurdles of various kinds specific to them.
Societal and social woes
When two individuals from different religious backgrounds get married, there can be plenty of potential for conflict, which could happen due to both societal and social media pressures. Commenting on how and what hurdles can become troublesome for interfaith couples, Sadhoo says to FII, "If you are on a social media platform, you may become an easy target of being bullied or even receive some hate comments, from certain sections of social media pages".
Instances like these are rampant in India where an interreligious marriage or union is not considered too favourably. For instance, the marriage of actor Swara Bhasker to activist politician Fahad Ahmad became an event of trolling and mockery.
When Ansari and Yadav decided to get married against their families' wishes, they approached the court to get their marriage registered under the Special Marriages Act. India's Special Marriage Act (1954) permits all couples—irrespective of their religion or caste—to get married without converting or changing their faith. Getting married under this exclusive Act is assumed to be a more straightforward way out for interfaith couples, however, Ansari and Yadav had a very traumatic experience.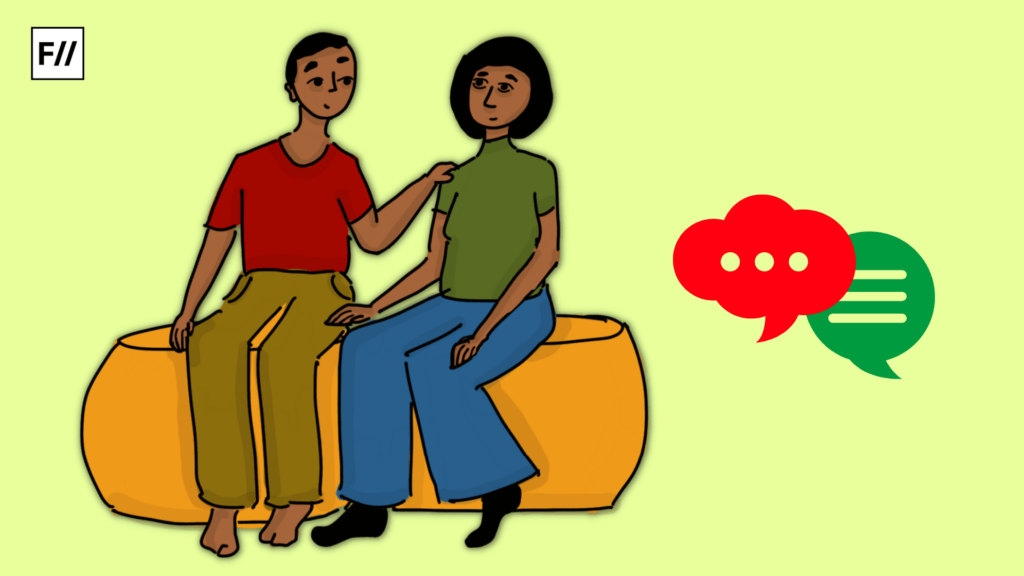 Ansari shares that when they applied under this Act without informing their families, the Marriage Officer refused to solemnise their marriage and instead threatened to send the marriage notices to their homes to stop the marriage. Additionally, the officer also suggested they get married at a temple since Yadav is a Hindu.
The couple also faced discrimination and exclusion from their neighbours and leaders from both sides of the community gathered to boycott the couple, and their families, and to oppose the wedding.
The war of faith and belief
When one talks about the differences in psyche and perspective, same-faith couples are somewhat assured that their marriage will be accepted easily be it by their respective families or even society. "However, one may not be so sure, about the same in interfaith marriages", says Sadhoo.
The probabilities of facing resistance from society, family, and relatives are somewhat higher in the case of interfaith couples. It can be said that same-faith couples at least have lesser things to worry about when it comes to the acceptance of their marriage compared to interfaith ones. The counsellor highlights, "In the case of the former, couples don't have to worry concerning their religious beliefs as both partners usually follow the same religion. But in an interfaith marriage, an issue about religious beliefs and other things often arises".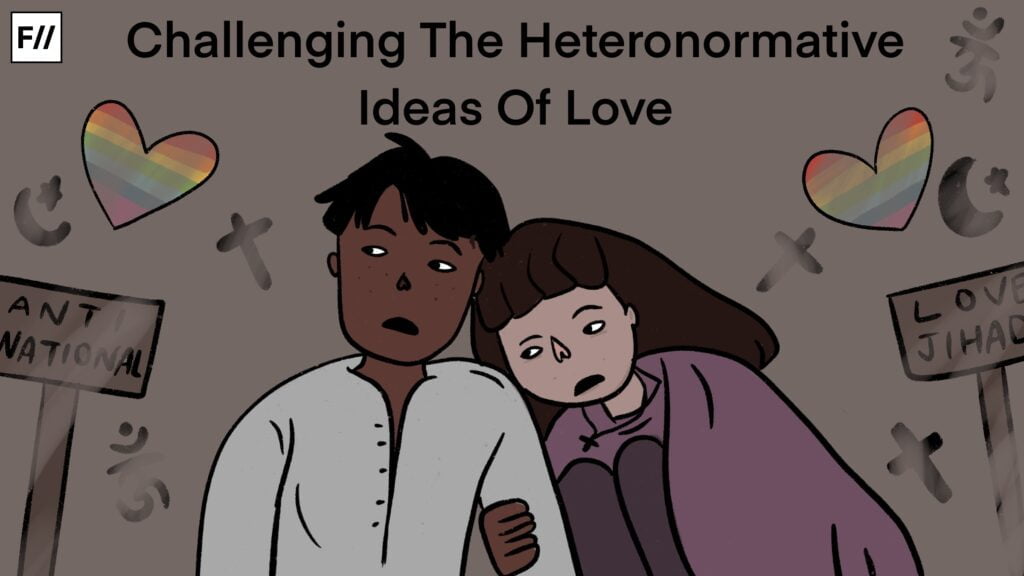 Additionally, in-laws can also be a significant source of conflict in any marriage, particularly in an interfaith marriage. As opposed to the West, the sheer interest of a person in another person is not enough in India. As they say, "Couples may love and accept each other, but in Indian culture, you just don't marry a person, you marry the whole family" so approvals and likings of respective in-laws are a strong mandate.
Explaining the situation, Sadhoo continues that if either set of parents starts to impose their own religious beliefs on the couple or their kids, it may create a lot of tension. In certain cases, society or families might press or hint towards the conversion of religion, which could be a significant source of conflict. "Either of the parties in the union when asked to give up their religion or convert might feel that they are being asked to give up something important. This is one of the significant issues of an interfaith marriage", Sadhoo says to FII.
My family was willing to accept the marriage if Ram adopted Islam and his family was willing to accept me if I adopted Hinduism. Ram and I stuck to our religions and had vouched that we will never give up our religions.

Parveen Ansari
Affirming what the counsellor explains, Ansari adds that her partner's, as well as her family, forced them to adopt the other's religion. She adds, "My family was willing to accept the marriage if Ram adopted Islam and his family was willing to accept me if I adopted Hinduism". The couple has been married for close to three years now and still, their families hope for a conversion. But, she adds, "Ram and I stuck to our religions and had vouched that we will never give up our religions". 
Living and loving through the hurdles
The rejections faced by an interfaith couple can often lead to feelings of guilt and depression, and anxiety might also creep in if they are often harassed by society and made feel constantly that they are not a part of society. Although we all live in a society, sometimes it's important to let go of them as they will not always be there for us.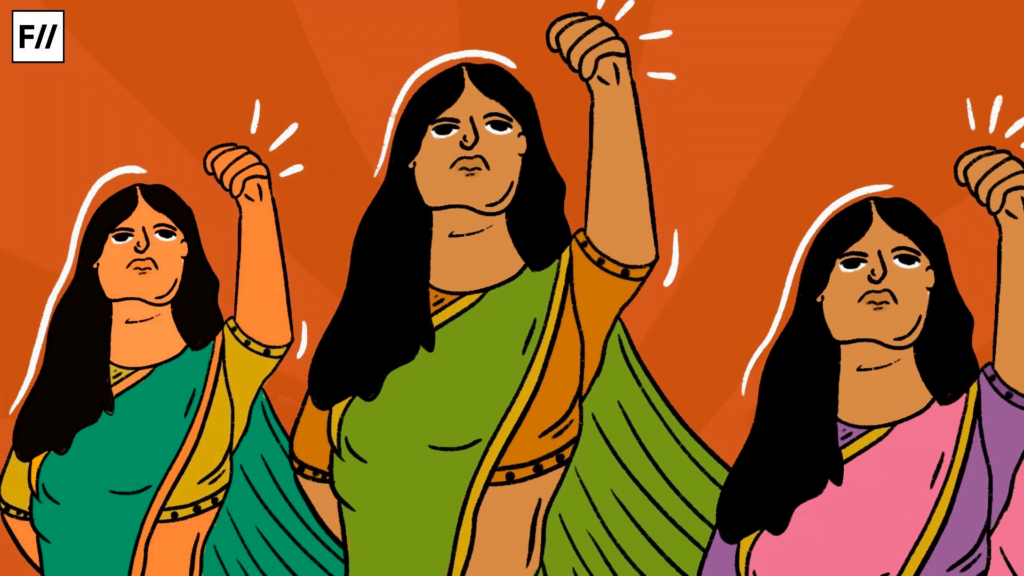 Sadhoo continues, "It is important to ignore the comments or pressure that is being created by perhaps your family members and even society. You need to remember and recall why you married each other in the first place and realise that it is the love between you and your partner that matters the most to you". 
Rather than focusing on the negativities, she suggests focusing on how you can enjoy life with your partner and what positives you two can bring out in your as well as each other's lives. Ansari agrees and adds that it is important to stand by your decision and to be with your partner no matter what. "We still face a lot of exclusion and threats from society but we chose to be strong and financially independent so that we can lead our lives the way we want," Ansari said to FII.
---