Janki's third child was a toddler when she had to leave her house because of leprosy. It's been forty years since she left. She wasn't treated well at the house and by the villagers after she was diagnosed with leprosy.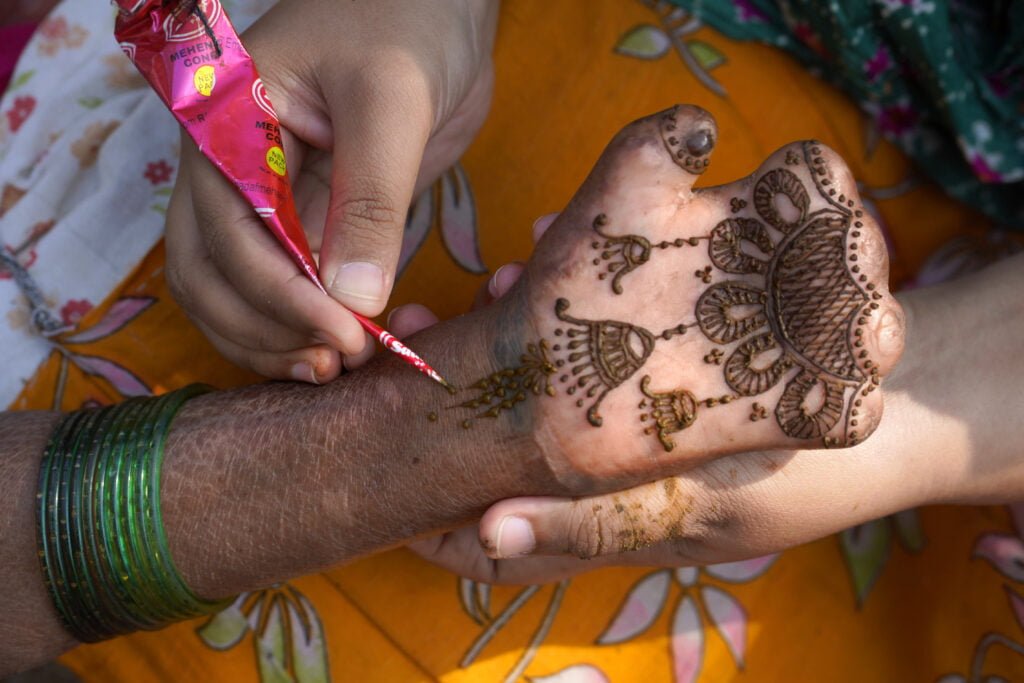 She has no contact with her husband's or her parents' families. It was the doctor in her village who informed her that, "it's the most dangerous among all diseases."
I visited the leprosy care centres and hostels for meeting leprosy rehabilitated persons, in Gujarat and Maharashtra, two states of India, on a grant from Pulitzer Center on Crisis Reporting. Many of the people in these hostels have been left by their families and they have no one in the outer world they can live with. They have found a new home, family and world in these hostels.
Quick facts
Leprosy is one of the oldest diseases known to man. It is believed to have originated in the Indian Subcontinent, the evidence of which comes from a 4,000-year-old human skeleton uncovered in India in 2009. As of 2021-22, the number of leprosy cases in India is 75, 394, accounting for 53.6 % of the world's leprosy cases.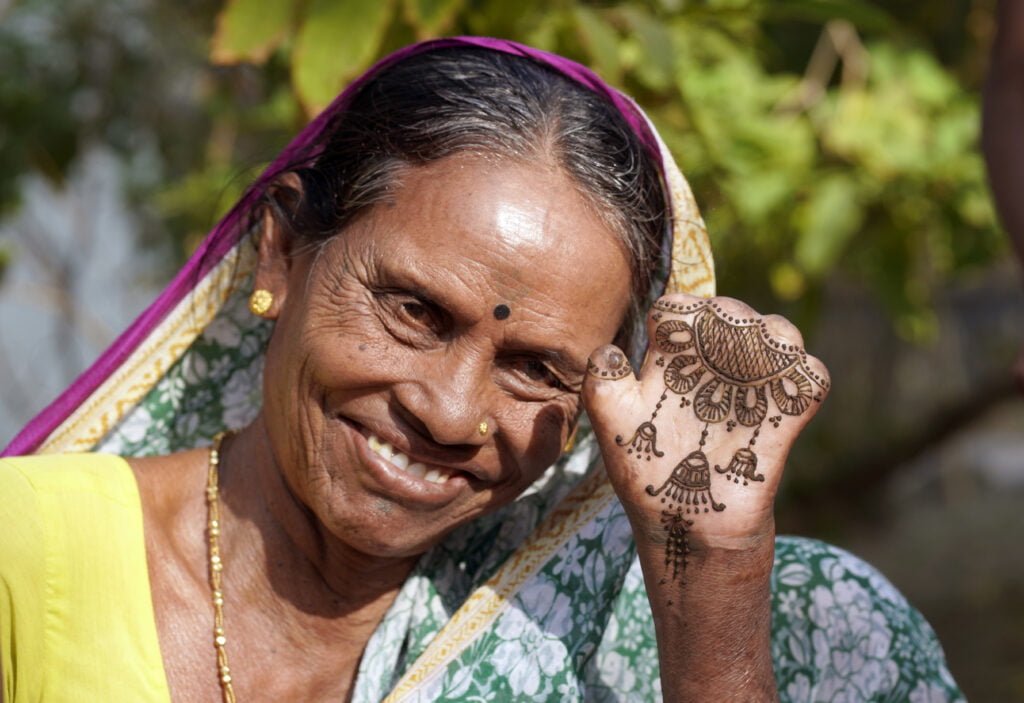 Leprosy or Hansen's disease is a curable (but chronic) infectious disease caused by the slow-growing bacteria mycobacterium leprae, the only pathogenic bacteria which is able to infect peripheral nerves and cause nerve damage. It causes no pain in the infected part of the body leading to ignorance by the person until it gets serious. The disease is difficult to contract and most people will never develop it even if exposed to leprosy bacilli. Most cases of leprosy transmission occur because of repeated and long-term contact with an infected, undiagnosed and untreated individual.
India has an annual new case detection rate of 5.52 per 100,000 population as of 2021-22. According to the figures and statistics, if compared to India's population, one might think that it is under control and not a serious concern.
What makes leprosy a challenge?
The discrimination comes along with it, which the United Nations has labelled as a human rights issue. The long-term impact of the disease includes emotional trauma and socio-economic loss due to discrimination and deformity.
After leaving home, Janki now lives in the hostel for leprosy patients and for leprosy rehabilitated persons, run by Maharogi Sewa Samiti (MSS). The hostel is called 'Apulki' (house of affection).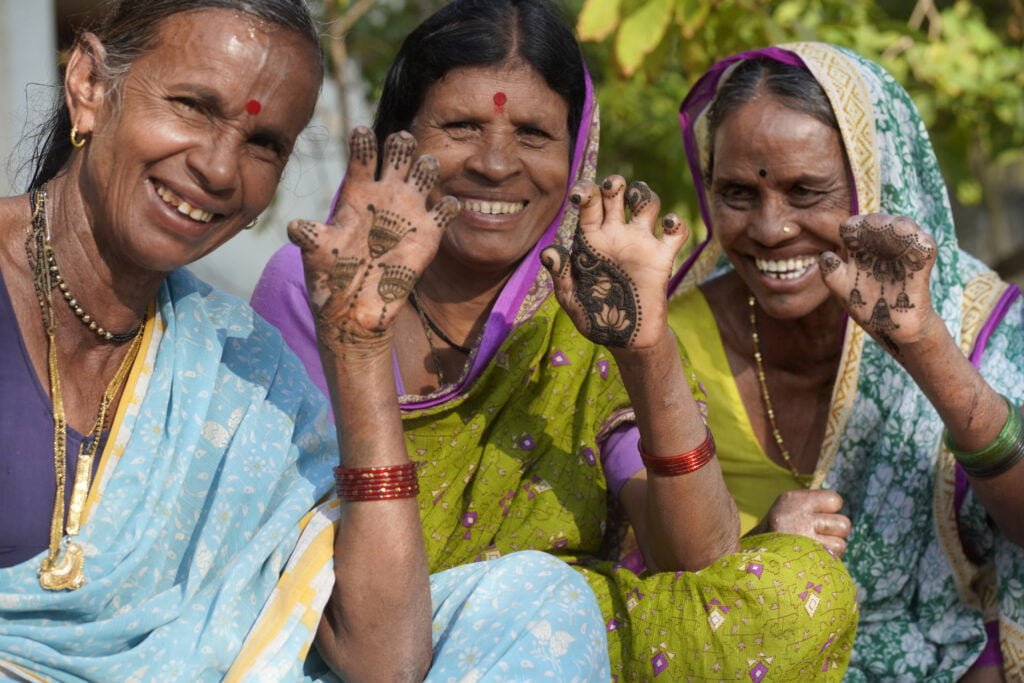 Anjana Dhude, 62, was diagnosed with leprosy two years back in 2020. Initially, she had patches on her skin. Due to Covid-19, she didn't consult with any doctors. Soon after six months, she started to have blisters and ulcers due to nerve damage.
Twenty years back (around the year 2000), Indira was diagnosed with leprosy and while taking treatment at the leprosy hospital, her husband conveyed to her that he is going to marry someone else.
She was stunned at first but then, helplessly said, "You can marry as many times as you want. What can I do now?" her smiling face dimmed as she shared her past.
Now, all these women live in the hostel for leprosy patients and for leprosy rehabilitated persons.
These women lost their fingers or fingers deformed due to nerve damage from leprosy. They said, "Seeing our hands and legs without fingers looks sad and terrible. Gradually, we have found a way to see ourselves as happy. We used to think what is the purpose of mehndi in our hands. What will be drawn in these hands without fingers? Then a dot of mehndi is drawn on the tip of the lost finger. It gives us a big smile". Anjana said, "I'm much happier here and I don't miss my home anymore." Her children and her mother-in-law visit her sometimes.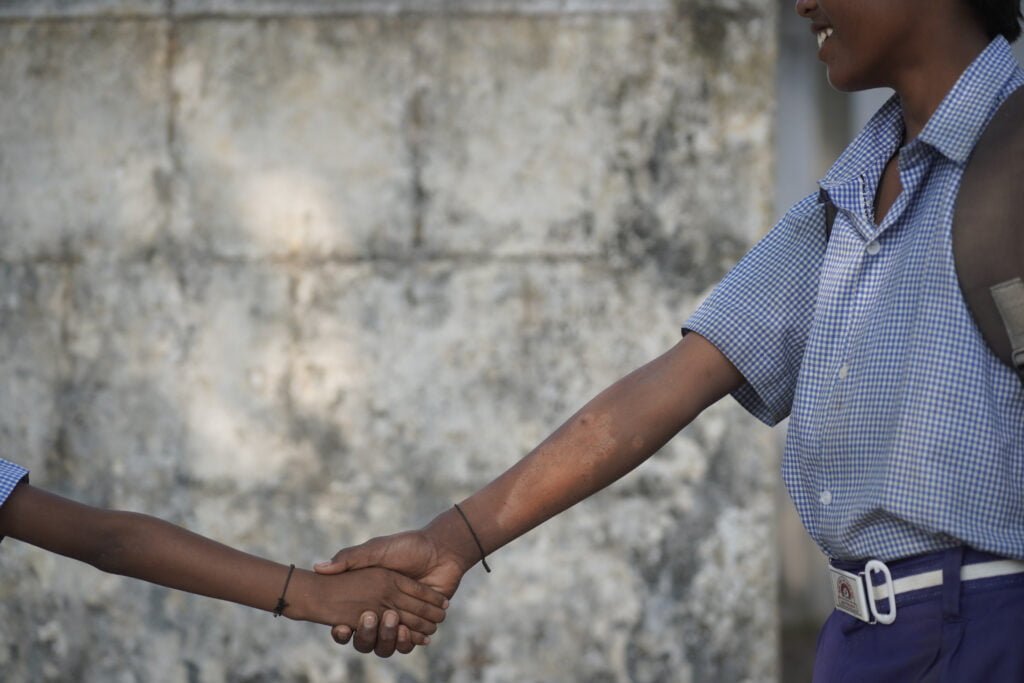 13-year-old Aniket first noticed these patches on his hand when he was in class 6th in 2020. He has no sensation in the area where the patches are there. He said, "Recently I had an injury in the forearm where the patch is, I had no pain."
Bacillus Mycobacterium Leprae which causes leprosy is the only bacillus that can damage the nerve. Nerve damage leads to disabilities and deformities. Damage to nerves causes loss of sensations, loss of sweating and muscle paralysis resulting in visible deformity. People tend to ignore the wound or burns when there is no pain or temperature sensation. Such continuous wounds and burns from daily activities like hot tea or while cooking reach the bone and the bone gets impacted leading to deformity.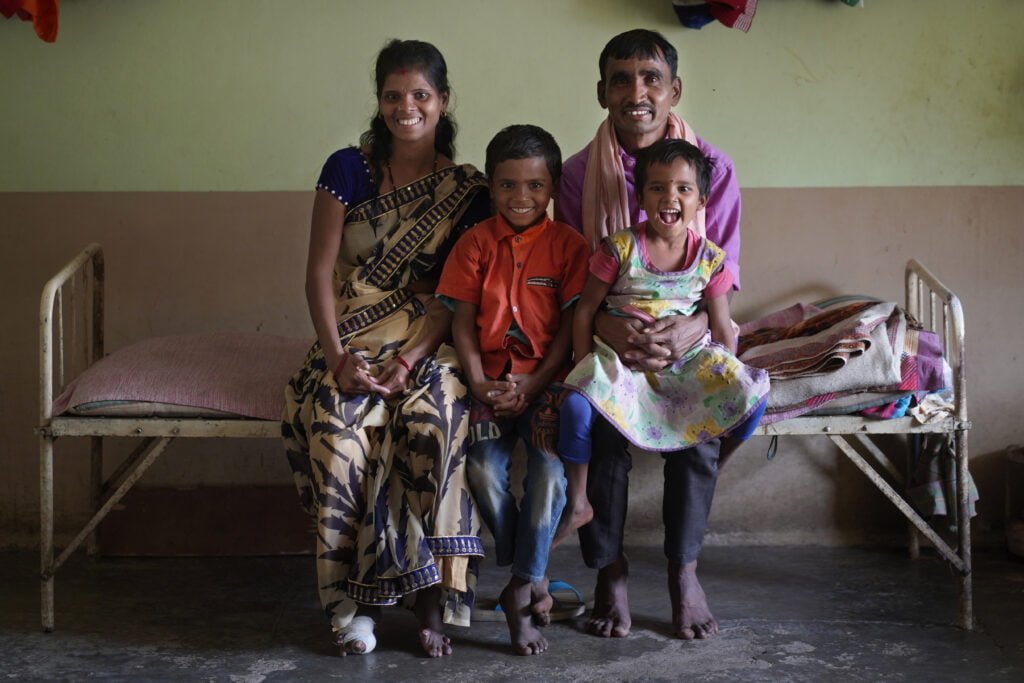 Chandrakala was diagnosed with leprosy four years back in 2018, six months after she gave birth to her youngest child, Kavita. The doctor prescribed her six months of medicine course but she stopped in between. Now, she has ulcers in her legs and toes have deformed.
Her husband and children have come to meet her in the hostel from their village in the Shirpur Taluka of Komram Bheem Asifabad district of Telangana.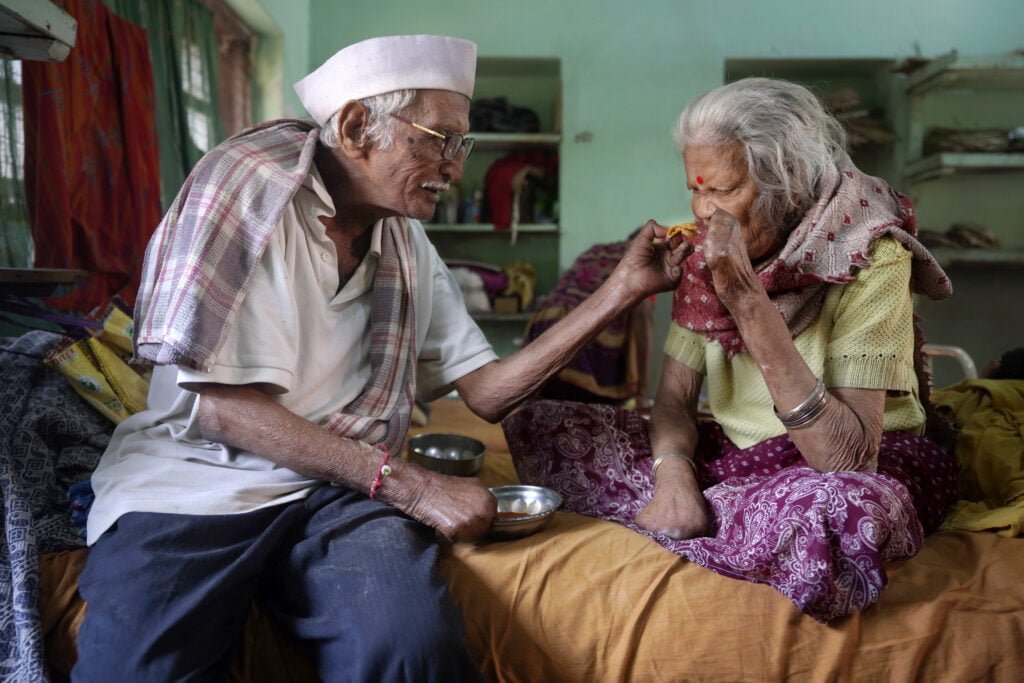 Maruti's wife lost all her fingers and is affected by lagophthalmos (inability to close one or both eyes completely) due to leprosy. He has also lost his fingers partially. Maruti was 25 years old when he was diagnosed with leprosy. Further, a year after, his wife was diagnosed with leprosy in their village in the Khandeshwar taluka of the Amravati district of Maharashtra. Their son passed away when he was 4 years old. Their daughter is married and she visits them whenever possible.
As per the various reports, the majority of the population (95% — 98%) is immune to the disease. Only 2% — 5% who have deficient natural resistance develop the disease. Others are protected by natural processes. Only an untreated infectious smear-positive multibacillary (MB) patient can spread leprosy by throwing out a large number of germs from the upper respiratory tract into the atmosphere while sneezing or coughing.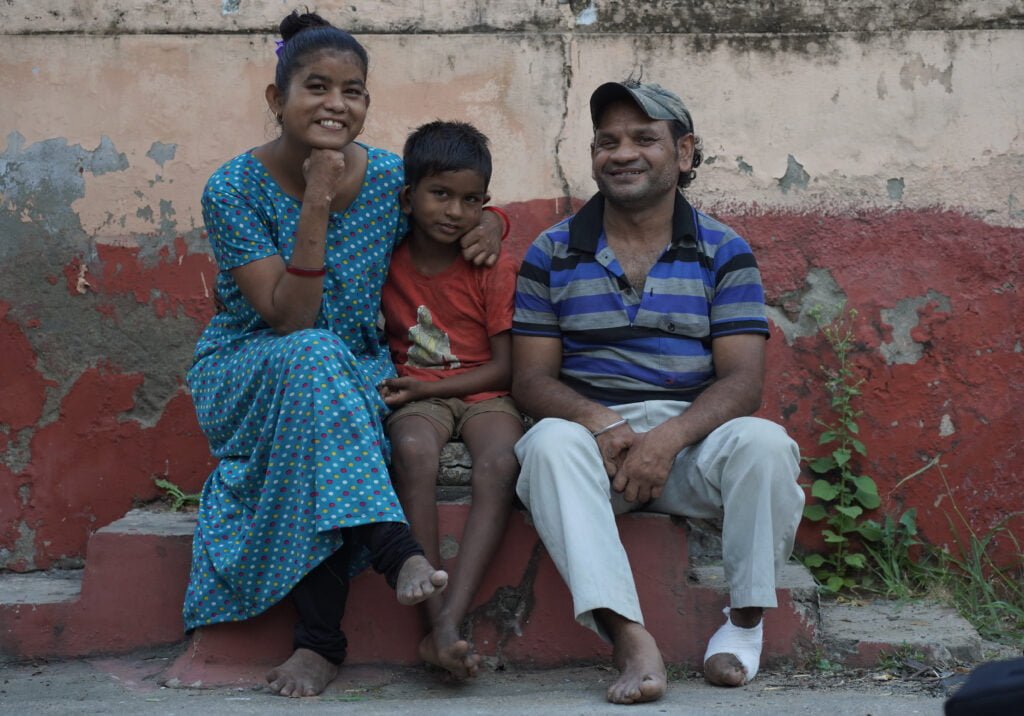 Sonam had severe leprosy at her adolescent age. She was left alone by her family including her parents. Leprosy care centre Sahyog Kushtha Yagna provided her with a place to stay and proper healthcare to cure her leprosy. At the care centre, she met her husband Rajesh who also had leprosy at a young age. He was cured and trained in dressing the ulcers/wounds of leprosy patients.
Rajesh's parents passed away and he disconnected from all his relatives due to the stigma caused by leprosy. He said "When I had no leprosy I used to swim in the river with my friends. I used to share bathing soap. Without hesitation, I used to visit my relatives and friends. After I contracted leprosy, everything changed for me. I became lonely."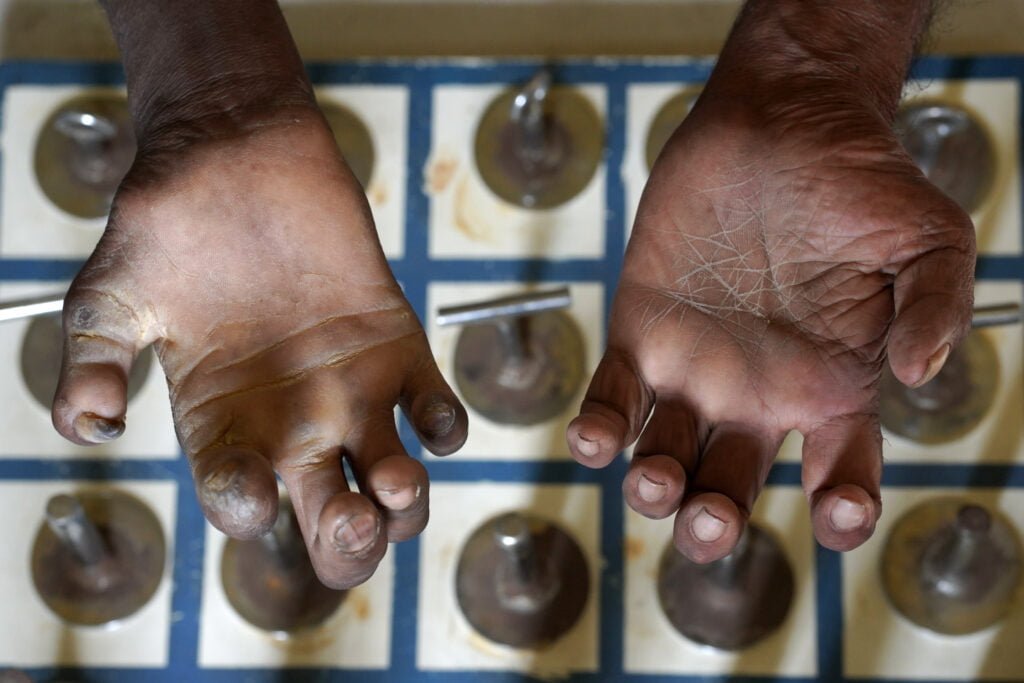 Dileep's hand (right side) is in the starting stage of the deformity and Sanjay's hand is completely deformed due to mycobacterium leprae which impacts the peripheral nerves.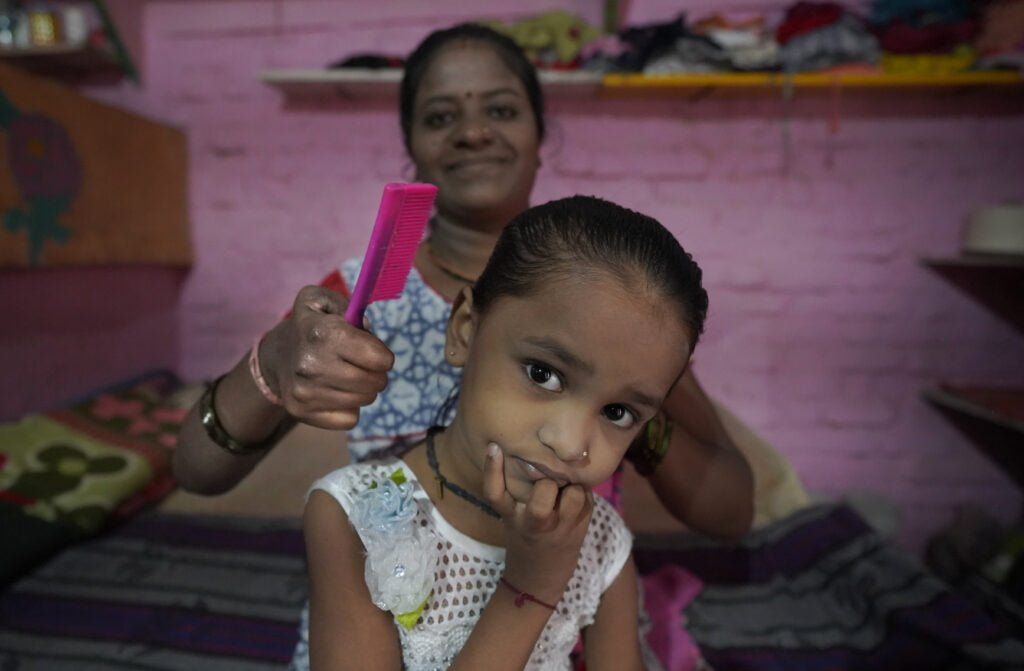 Exercises for hand prehension activities, sensory integration and massages are given to prevent further deformities and help in the hand's functional movement. Once the nerve is damaged in the long term it has further degenerative effects which include deformity formations, muscle contractures and sensory loss which can never be regained. To prevent these complications and to make the person functionally active, independently, these exercises are important.
---
Note: This photo story was supported by the Pulitzer Center. All the photos and stories are covered after the due permission of the subjects in the photo. The photographer explained the purpose of the photos and stories and how they will be used and disseminated.