Women at the frontline suffer from the effects of rising temperature, weather extremity, and erratic rainfall but the last to be considered in climate adaptation policies. Due to unequal power relations, and structural and institutional constraints, climate disasters have a greater impact on socially disadvantaged communities including women and girls. Drought or flood-related climate crises cause an additional burden for women resulting in poor health and sanitation and instances of sexual violence. Women are disproportionately affected because of gender roles and responsibilities, limited access to resources, patriarchal structures, limited mobility and low representation in decision-making bodies.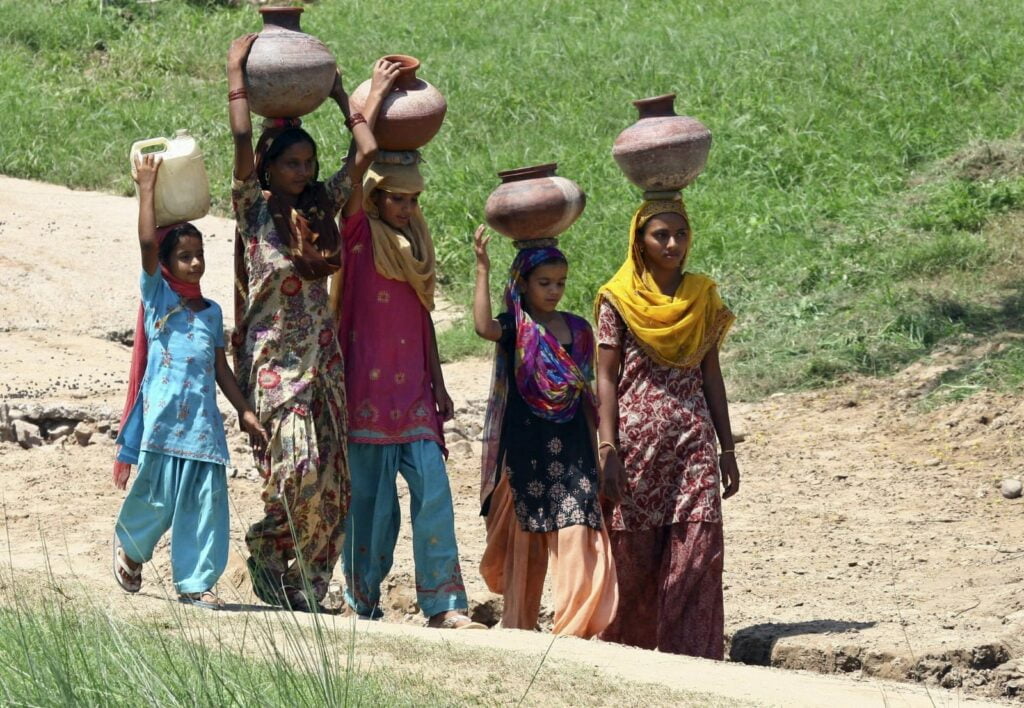 Scholars argue that to understand and address gender-differentiated vulnerability, it is necessary to look into unequal power relations and differential access to resources. Focusing solely on women as vulnerable may be misleading because they are also game changers in the fight against climate change. Since they have been historically delegated to performing the role of a natural resource manager, women have untapped skills, coping strategies, and knowledge that can be utilised to minimise climate-related impacts.
Any climate change policy must take proper cognisance of gender differentiated concerns and capacities. Sadly, these issues are inadequately recognised by the mainstream climate policy of India and gender concerns become invisible in the policy arena.
How is gender considered in India's climate policy?
The climate action plans and policy framework in India have made considerable progress by recognising gendered impacts. However, they still aim for gender-responsive adaptation rather than addressing it through introducing gender transformative approaches. An assessment titled How is India adapting to heatwaves? documented by Centre for Policy Research presents that NAPCC clearly acknowledges that vulnerability and adaptability of people to climate change are deeply mediated by gender. Heat management solutions tend to focus on special care for vulnerable groups- children, people with disabilities, women and elderly but they do not address or acknowledge the unequal structures which generate differential vulnerability.
India's National Action Plan on Climate Change emphasises on addressing gendered vulnerabilities, stating: The impacts of climate change could prove particularly severe for women. With climate change, there would be increasing scarcity of water, reduction in yields of forest biomass and increased risks to human health with children, women and the elderly in a household becoming the most vulnerable. With the possibility of decline in availability of food grains, the threat of malnutrition may also increase. All of these would add to the deprivation that women already encounter and so in each of the adaptation programs, special attention should be paid to gender.
Women, children and people with disabilities are collectively viewed as more vulnerable than men. Instead of identifying the gender-based selective vulnerability of women, the vulnerable section including women has been looked at through a single lens putting them in the same bracket.
Rather than taking note of how people's vulnerability is shaped by their intersecting identities, women are labelled as a homogenous group. Gender intersects with other marginal identities such as class, caste, race, location. This explains the specific experiences of certain groups of women. Lack of proper recognition of the intricacies of multi-layered discrimination in policy documents leads to scant regard for the gender concerns.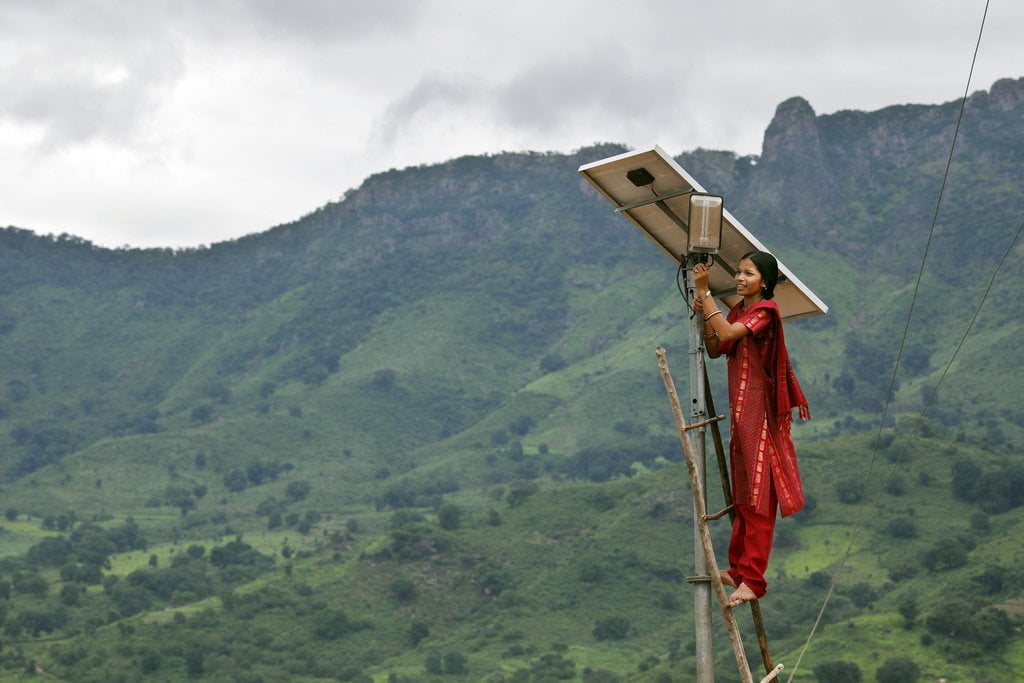 A 2011 study by Deepa Joshi in the Uttarakhand hills reveals how an adaptation project increased socially constructed vulnerabilities especially for the women of the Dalit community. Dalit women were not allowed to access the government adaptation water project because the project site was located within the vicinity of a temple. Hence, the accessibility to the benefit of the adaptation project was defined by the position of caste and targeted those beneficiaries who could not make use of water services offered by the government. It further added to the pre-existing vulnerability making marginalised sections more vulnerable to climate related stress. Such ground realities depict the inability of policy legislation to respond to gender-based structured vulnerabilities.
Narrow understanding of gender
The National Climate Action Plan explicitly recognises gender as a driver of differentiated vulnerability, but the policy framework equates gender with women, and they are viewed as most vulnerable to climate change. The underlying assumption of NAPCC literature boils down gender relations to just a study of women rather than a study to decode unequal power relationships and associated vulnerability. Focus has been made only on the functional rather than the structural aspect of gender relations.
Gender mainstreaming in the policy framework has narrow-mindedly considered the concept of gender, as a synonym for women, without going into the complex interplay of these women's identities, interests, roles. This simplistic understanding and way of integrating gender perspective into climate interventions fails to address the complex realities of men's and women's life. Gender mainstreaming in such a way will not result in advances for women as it will end up creating women-focused policies and programmes.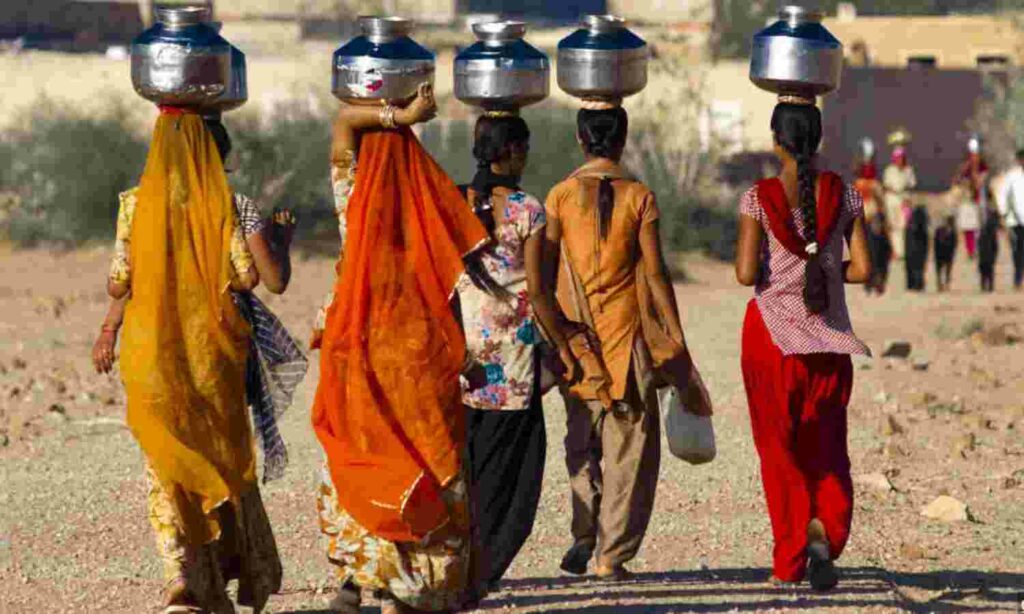 Practically speaking, the government must identify the realities of gender-based distribution of labor, property and power and develop strategies to increase women's access and control over natural resources in order to tackle the disproportionate burden of climate change. There is a growing feminisation of agriculture, a sector which is facing serious threats of climate change effects- rising temperature, erratic rainfall, frequent floods and drought. Due to the culture of masculinised land ownership, women have fewer options to set up new sources of livelihood and less access to support and inputs offered by the government to transition to organic farming.
Ignoring women's agency
Despite their vulnerability, women are active agents and effective promoters of climate adaptation and mitigation. Policy documents identified women as vulnerable subjects of climate change without recognising their valuable contributions in adaptation strategies. Women are not considered as equal partners in any of the 8 national missions under the NAPCC. For instance, the National Mission on Strategic Knowledge for Climate Change emphasises on the need to assimilate traditional knowledge systems but it does not incorporate the knowledge that is gender-differentiated. The said mission programme could have been used for utilising the unique knowledge possessed by women in framing gender-just adaptation policies but a gender-blind approach is clearly evident in the policy discourse.
In a critical examination of 28 State Action Plans on Climate Change, Chandni Singh et al concludes that most policies (16 SAPCC) tend to frame women as victims without a balanced recognition of their adaptive capacities. This is erroneous given the substantial evidence of women's contributions to risk management.
A film Missing: The forgotten women in India's climate plans directed by Krishnendu Bose and commissioned by CDKN (Climate and Development Knowledge Network) made on the challenges faced by Uttarakhand women in their daily fight against climate change impacts, presents that in a world of meagre resources, high constraints and extreme poverty, how resourceful these women are. Effective policies to support their local initiatives could prove to be a significant game changer in the country's efforts to tackle climate change.
Reasserting essentialist feminist ideas
The guiding principle of NAPCC literature promotes the essentialist understanding of women's relationship with nature. This conception establishes symbiotic relationship between women and nature, according to which, environmental conservation becomes their sole responsibility. It can be argued that the philosophy of India's climate policy rests on the idea of the gender-based division of labor where household chores including natural resource management are the women's duty.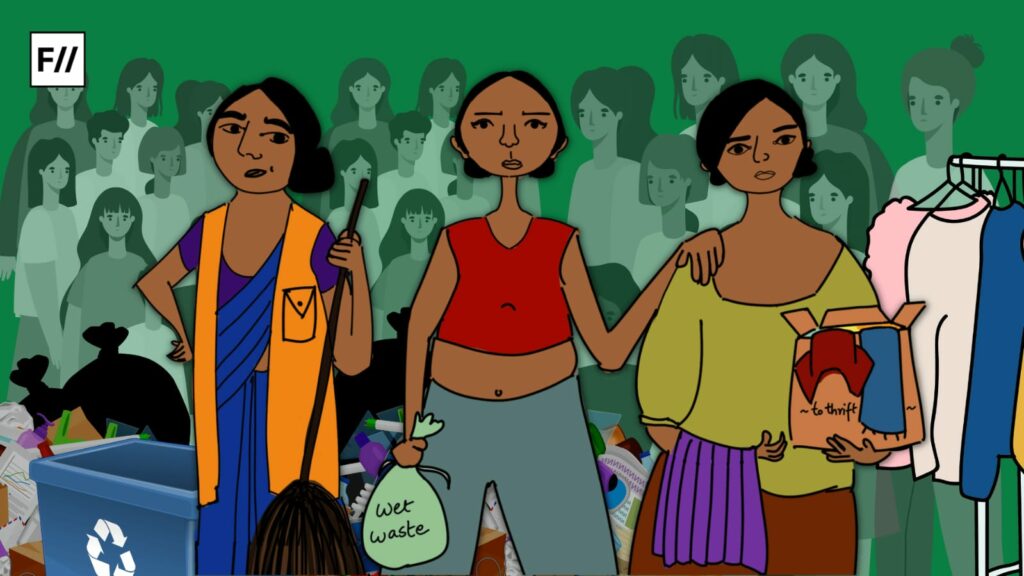 However, keeping in mind that women's labor is mostly unpaid and under-recognised, and noting the lack of female participation in decision-making bodies, this gendered responsibility negatively impacts the women by increasing their work burden which includes caring for both the household and the environment. This assumption reinforces the sexist idea that environmental conservation is women's sisterly duty, and it excludes men from the task of environmental conservation.
Climate policies in India are drafted with masculinist values to protect economic growth and to create a green economy. A critical study of the National Action Plan on Climate Change demonstrates an apparent masculinisation of the policy discourse. The reason for this is a persistence of gender bias in the planning process prioritising masculine voices which further reinforces gender inequalities. Thereby such policies maintain the status quo and further perpetuate and magnify power imbalances and structural barriers.
Policy narratives need to be shifted towards conversations focusing on intersectional power imbalances examining how differential identities and institutional arrangements interact with the risks associated with climate change. Adaptation programmes need to challenge the existing unequal distribution of resources, responsibilities, rights and opportunities.
---