Films were forbidden in my house, courtesy my mother's firm belief of it being a "bad influence". That meant being a 90s/2000s kid without the strong dose of bollywood. But the multiple rave reviews of Rocky Aur Rani Ki Prem Kahani made me give the film a fair chance. That meant watching K3G for the first time ever for "context" and taking a solo trip to the cinema hall (an honour I had bestowed only upon Endgame so far) and the indulgent popcorn and drink (even Endgame did not get that). Karan Johar had apparently turned a new leaf so I hoped for a good time. But I walked back home with a heavy heart and gnawing disappointment. 
Looking for love in Rocky Aur Rani Ki Prem (?) Kahani
The premise of Rocky Aur Rani Ki Prem Kahani lacked a "prem kahani". There was no depiction of reasons or circumstances that make Rocky and Rani fall for each other. Their connection felt shallow, driven more by physical desire than emotional bonds. While lust is not shameful, the lack of emotional investment stopped me from rooting for them.
Nobody rooted for Dhanlaxmi either when she got a typical controlling mother in law and an emotionally absent husband. Instead of moping and resigning to fate, she defied societal expectations and built the very business which sustained the whole family. 
However, the film failed to clarify whether Dhanlaxmi's loveless marriage was due to the absence of work life balance or the lack of reciprocation from Kanwal. Separating her son from his father over his love for poetry seemed odd too. Furthermore, the narrative seemed to normalise Kanwal's infidelity, disregarding Dhanlaxmi's sacrifices and struggles. The same Indian society that celebrates Kanwal and Jamini's love shames wives for not being happy in a marriage where husbands prioritise work. While nobody deserves to be in a loveless marriage, their unclear backstory and vilification of Dhanlaxmi left a disheartening void in the storyline.
The house swap in Rocky Aur Rani Ki Prem Kahani
The house swap scenario in Rocky Aur Rani Ki Prem Kahani is where it gets worse. The Chatterjees are helping Rocky slowly evolve to be a better person, albeit through bare minimums like making coffee or uttering "bra". While Chandan's first dance performance in front of the Randhawas receives humiliation, Rocky somehow makes the moment of Chandan's reclamation at the Durga Pujo ceremony all about himself.
Nobody is interested to know his sob story of why "as a Dilli guy" he can not even use expletives that target women. The whole monologue only seemed to sympathise with privileged, ignorant people who never like getting rightfully called out and fear that 'cancel culture' will expose them someday.
Chandan displays maturity by not getting disheartened after being publicly humiliated for his performance and also lets Rocky play victim and vent about his family's dislike for dance. Getting educated or informed is often dismissed as "preaching" and people are subjected to trolling. Had Rocky listened, apologised, made his family apologise as well, and assured the Chatterjees of his commitment to meet Rani's feminist ideals by unlearning and relearning without shame, it could have been a game changer.
Meanwhile, with a pallu on her head, Rani is investing emotional labour at the Randhawa Paradise. She nurtures relationships and catalyses positive change, with an attempt to warm up to Dhanlaxmi as well. Her contributions led to Rocky's family making significant strides in their personal growth but she gets berated for that as if she is plotting shenanigans fit for a soap opera vamp.
However, yelling at Rocky's mother and sister to "use their spine" was quite insensitive of Rani. The reason a lot of oppressed women do not stand up for themselves is to avoid dire consequences that privileged people like Rani are not aware of. Still she has their best interests in her mind and strives to save them from the clutches of misogyny.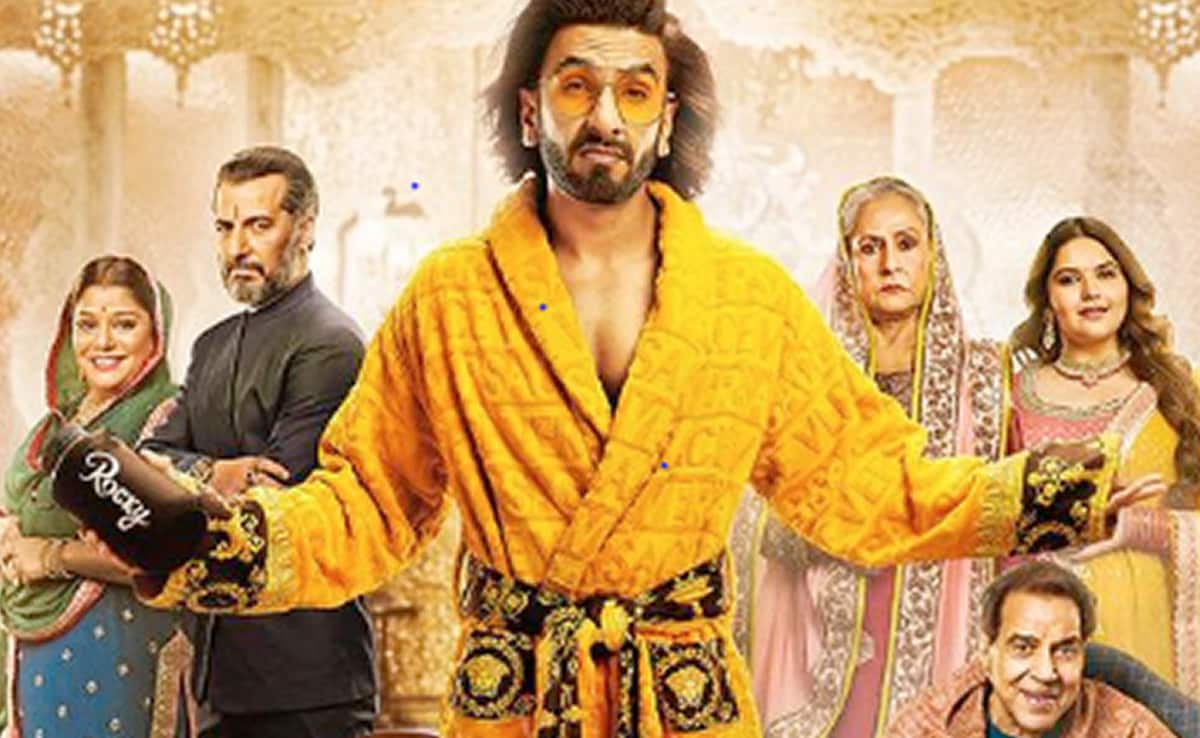 While Rani's family contributes to Rocky's family's progress, the question arises: what do they gain here? This unequal exchange raises concerns about the burden placed on women to fix issues in a seemingly one-sided dynamic. There is no incentive for Rani to marry and move to such a problematic house, where she is only getting hate in return for trying to help everyone.
The Durga Pujo scene in Rocky Aur Rani Ki Prem Kahani
The final nail in the coffin in Rocky Aur Rani Ki Prem Kahani was everything that followed the Durga Pujo scene. Rocky did not even seem bothered to go after his family when they left abruptly. Only after Rani coaxes him does he step out. Rocky's hesitance to take a strong stance, prompts Rani to take matters into her own hands. Her courageous defence for both families and Rocky as well demonstrated her strength and determination. As a partner, she does not hit but rightfully removes his father's threatening hand away from her lover.
But Rocky's subsequent false accusation and his inability to handle the situation highlighted his deep-seated ego and fragile masculinity. Where was this rage when Chandan got insulted for his performance? Where was his anger on seeing his mother and sister being stifled due to patriarchy for ages? Rani proves to be a stunning partner way out of Rocky's league, who fights and fixes everything in his family, but is immediately seen as an meddling, non sanskari outsider who "crossed a line".
The perpetuation of patriarchy by "letting go"
Rani's family's misguided advice to "let go" only propelled regressive gender norms. Jamini asking Rani to 'not be left alone and pine for love' like her, emphasised the pressure on women to endure injustice in the name of maintaining relationships, perpetuating the cycle of inequality. Even in 2023, society would advise women to hold on to a problematic man as being unmarried is a taboo. All the progressive changes in Rocky's and his family's life is the fruit of Rani's efforts. Still he ignores her for ages and eventually sends his parents to apologise when he should have been humble enough to own up.
As an Indian woman, it is heartbreaking to see that a film which is being praised for supposedly being a flag bearer of feminism, is blind to the veiled labour that women are expected to provide. There are innumerable Ranis out there who only get a dysfunctional, deeply problematic family as a wedding gift, and their whole life is dedicated to undoing the damage. Growing up in a toxic, abusive household and the normalisation of wives always bowing down despite being right is a trauma that most people can never get rid of. 
Rocky Aur Rani Ki Prem Kahani: a futile attempt at feminism
Ultimately, Rocky Aur Rani Ki Prem Kahani fell short of its potential to champion feminism and progressive values. It failed to adequately address the nuanced complexities of gender dynamics, emotional labour, and the impact of traditional norms on women's lives. Instead of celebrating genuine partnership, the film inadvertently normalised unequal power dynamics and emotional inequality.
The wide acceptance of this movie only makes me worry further that traditional Indian marriages are always a scary deal for women. If a man berates a woman in front of everyone despite being right it would be impossible to build any trust in the potential lover to take the leap of faith to be his wife. Unbiased support from a partner is a non negotiable, even if it is against the family. When a partner cannot support the right thing, one cannot imagine them to be gentle and correct them in private incase one does err.
From childhood, many Indian women are conditioned to conform to the "perfect bahu" archetype. Their options often boil down to escaping or marrying a supportive partner who can shield them from patriarchy's grip. Moving out is a privileged luxury in South Asian culture. So unfortunately they try marrying their way out of toxicity. But how is anyone worthy of trust if eventually everyone turns out to be problematic? 
If Rocky was truly a worthy partner, he would have apologised himself and not rushed the wedding. He would have accepted that there is still a lot for him to learn, continued to stay with her family or even suggest alternating between families each year, so that only women do not have to leave their families behind. True feminism's path is taxing and isolating. But privilege blinds many to the suffering caused by patriarchy's grasp and unfair gender expectations.
---