Trigger Warning- Rape
A sixteen-year-old girl from Saharsa in Bihar has spoken out about the sexual abuse she was subjected to for two years by the Manager of Shanti Niketan Shikshan Sansthan in Sahasra in Bihar in an interview with Dainik Bhaskar. The accused is Samrat Biswas, the Manager of Shanti Niketan Shikshan Sansthan and also the son of the Director of the School, Ajit Kumar Biswas. 
The girl was twelve years old when she was raped for the first time. It is a sad state that when the children celebrate their twelfth birthday with the enthusiasm of being on the brink of entering teenage, she was just hiding the scars on her body and her mind. After facing sexual violence for two years between 2017 and 2019, she underwent depression and blurted out the incident to the psychiatrist in the month of August. The news broke to the family which led to the filing of an FIR (First Investigation Report) on 28th August 2023 followed by the arrest of Samrat Biswas on 29th August 2023. The other accused, the enabler Anita Mishra, the Principal of Shanti Niketan Shikshan Sansthan was also arrested by the police but released. But she was taken under police custody on 4th September 2023.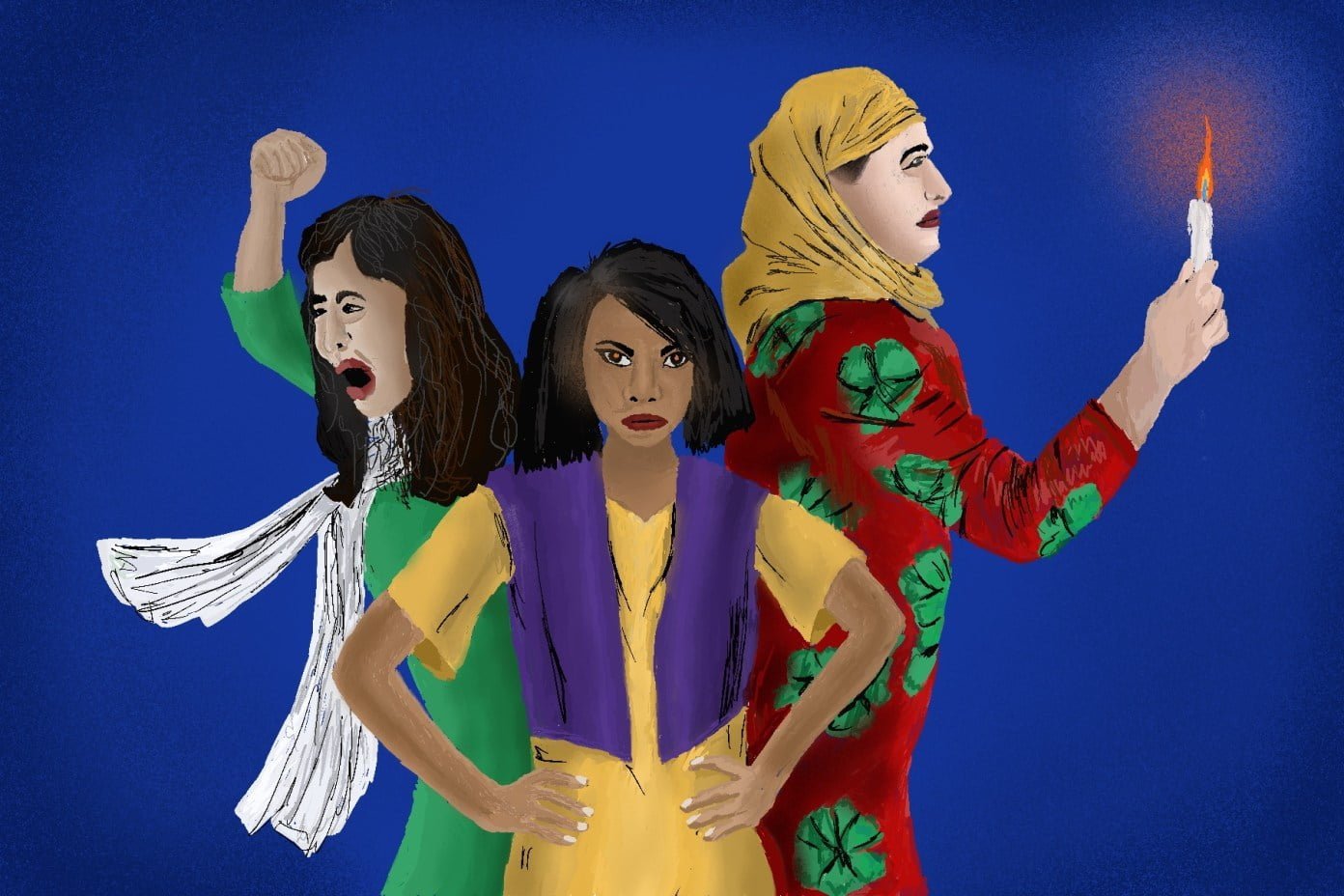 'I was in a lot of pain. Anita Ma'am would slap me if I said anything (about the abuse). She also said that if I told anything to anyone, they would leak my video. I was a child at that time. I didn't know what to do. This went on for two years. I was constantly in depression. In 2019, I left the school and got admitted into another school in Saharsa…', says the girl. She came to Patna in 2022 after passing Grade 10. She was preparing for the NEET (National Eligibility Entrance Test) exam in the city. 
When one day, one of Samrat Biswas's live-in relationship partners, Muskan Rani called her and said that Samrat Biswas is also in Patna and wants to meet her, it was nothing but her most scary dream coming true. She had a severe panic attack after which she was taken to the hospital. She lay unconscious on the hospital bed all night. Later, when she was taken to a psychiatrist for help, she could not hide more. She opened the past and also revealed that not only her, but many more girls especially the ones between Grades 5 and 10 who were raped by Samrat Biswas. 
A protest was called for by the family of the girl, civil society, social activists and NGOs in Saharsa on September 5, 2023. The candle march in the protest gained social media attention but still did not make it to the mainstream print, digital telecast and broadcast media houses. 
The girl has been engaging in self-harm multiple times. Since the incident, her health deteriorated but the family always thought it to be her physical health. The panic attacks and severe depression were not given enough attention. This refers to the lack of awareness about the mental health problems in Indian society. We only think about a person's mental state after they attempt or commit suicide. Then also, we refer to it as 'a mistake or childish behaviour', still not reaching the roots of the problems. 
The gender stereotypes in Indian society make women a vulnerable category. The lack of spaces where people can share their problems leads to an increase in violence and suppression of vulnerable voices. Families and peer circles are often accompanied by expectations and judgements, leaving no space for being vulnerable. The girl did not share that she was raped for seven years. She kept suffering inside hoping to get over it. But, do scarred minds leave scarred bodies? The scars leave the bodies with time, but do the scars of the mind and the heart ever leave a person? 
The shame and honour associated with a woman's body and the so-called need to protect a woman's body leave women with very few choices to share what they go through. They are often held responsible when they are subjected to crime and violence. They become the hosts to crimes, sometimes with their clothes, sometimes with the time they choose to travel, sometimes with the make-up they wear and sometimes, for the bodies they carry. 
The family of the girl is trying to gain support by requesting the other victims to stand up for themselves and for each other. There must be hesitation about how the news will be received by their families in case they are already not aware. But there would be many instances where they would be asked to keep quiet for it will bring shame and problems to the family. 
With respect to this case, as a society, we are responsible for multiple things – making women vulnerable by associating shame and honour with their bodies, not standing with each other, not giving enough attention to mental health and not creating spaces to talk and share. 
The girl and her family demanded the confiscation of all electronic devices owned by Samrat Biswas, Anita Mishra and any other person who could be involved in this, life imprisonment for both the accused and also demanded to shut down Shanti Niketan Shikshan Santhan in Saharsa. The girl's family and other social activists suspect the school is involved in human trafficking. The girl's family also suspects that the police are not participating actively with respect to taking the statements of the other victims.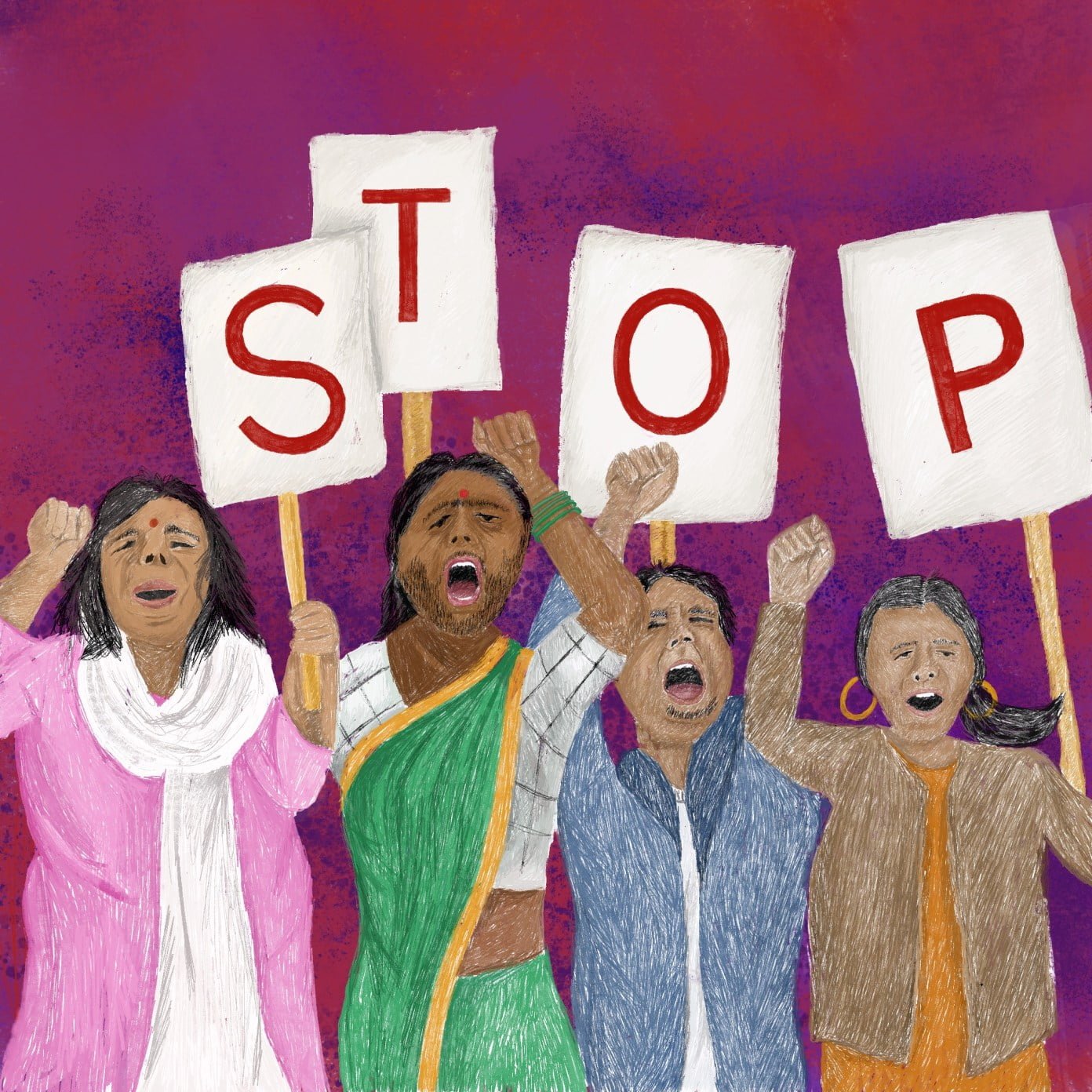 At this point, I just want you to leave with a few questions – Is 'no' such a difficult word to understand? Why do we not learn to say 'no' and accept 'no'? Why don't we create spaces to talk, cry, shout and share? Why do we not stand for each other in our own ways? Why is this world unsafe for us?
References-
---