Private operators continue to fleece passengers and abandon them midway as lack of proper departmental support and good incentives affects government plans
By Sanavver Shafi
Bhopal, Madhya Pradesh: Ganesh Patidar (45) sits on a rickety bench at the Nadra bus stand in Bhopal district, waiting for the next bus that will take him to Palaspani in Barwani district, some 350 km away. 'It might take me 12 hours or even more, depending on my luck today,' he tells 101Reporters, as he swats a fly away from his face.
'Ideally, a bus journey from here to my village should take eight hours, but since there is no direct bus, I will have to change buses in Indore,' Patidar adds.
'Private buses charge arbitrary fares. Many times, drivers halt the journey midway, saying it will not be profitable to complete the trip due to low passenger count. We then have no option but to wait until someone shows willingness to take us to our destination,' says Patidar, who works in a private company that supplies agricultural chemicals. He has to travel to Bhopal once every 15 to 20 days as part of his work.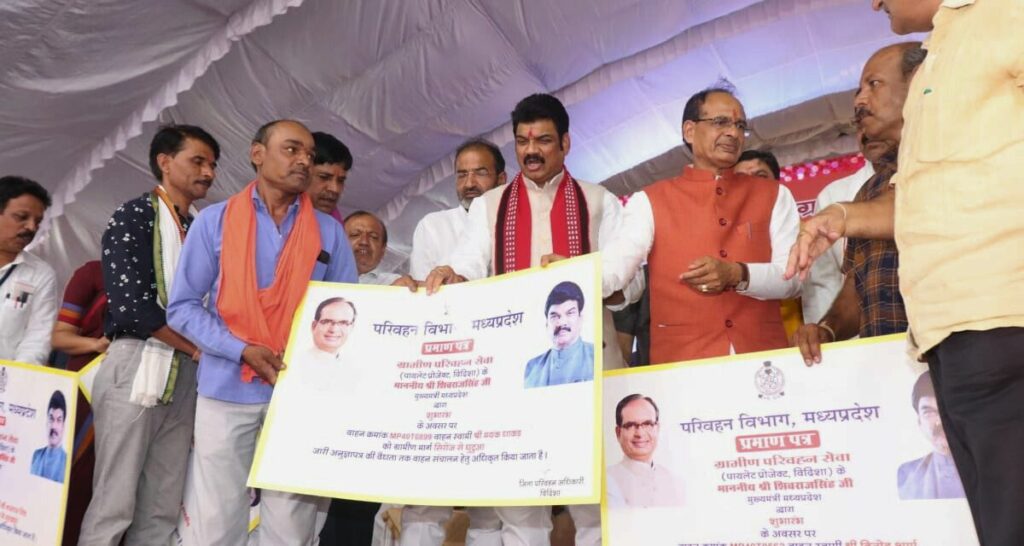 This is in contrast to the time when the Madhya Pradesh State Road Transport Corporation (MPSRTC) was up and running. Right now, Madhya Pradesh is the only state in the country that does not have a government-run transport corporation. The crucial link that connects remote villages and administrative centres is missing in the state, making it difficult for people, especially those from marginalised communities, to move around.
Snapping the lifeline
The dismantling of MPSRTC commenced in 1983 when Congress leader Digvijaya Singh was in office. However, the proposal did not get Cabinet approval during his tenure. In 2005, during Babulal Gaur's tenure, the state government ordered its dismantling without the Central government's approval.
According to Shyam Sundar Sharma, a former MPSRTC employee and chairman of Sadak Parivahan adhikari-karmchari utthan samiti, the Industrial Disputes Act, of 1947, stipulates that no state government has the right to order the closure of road transport service. It should get permission from the union ministries of labour and surface transport as the Centre has a 29.5 per cent stake in the corporation.
As many as 500 MPSRTC buses from Bhopal, 400 from Indore and about 300 from cities such as Gwalior and Jabalpur used to travel an average distance of 500 km to cover remote villages. With the corporation becoming defunct, private operators have taken up these routes.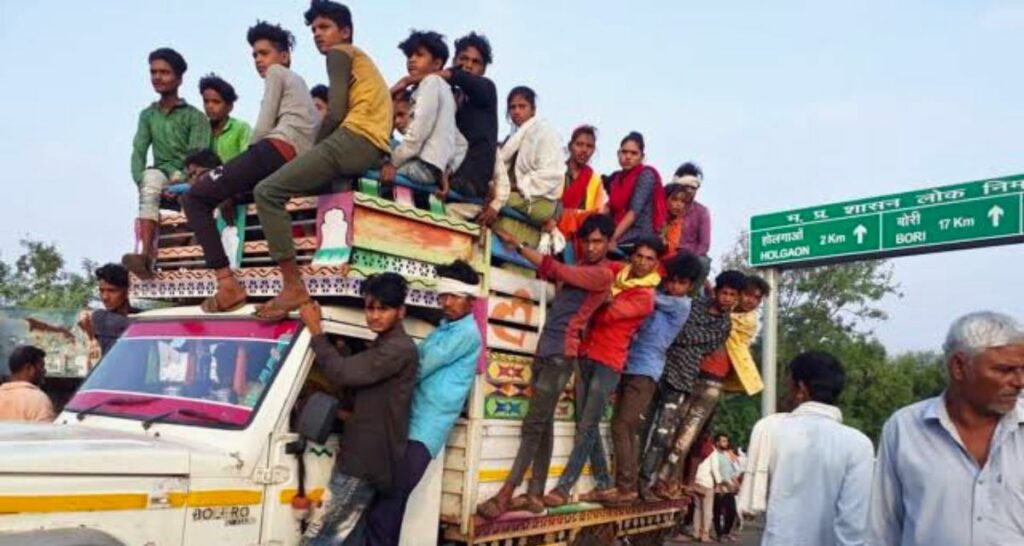 'Nowadays, most private operators are reluctant to ply on rural routes since they are unprofitable. Instead, they opt to run exclusively on the more financially rewarding routes like national highways,' says Bhupendra Kumar Jain, an RTI activist and an expert in state transport.
Short-lived schemes for the rural population
After the discontinuation of MPSRTC, requests for improved public transportation in rural regions began to surface. In 2010, the Shivraj Singh Chouhan government introduced the CM Rural Transport Policy to generate employment opportunities for rural residents and extend the scope of public transport services to every village, but no work started on the ground.
Two years later, the then chief secretary Anthony de Sa modified the policy to boost the incentive given to bus operators. The changes included granting online permits and offering a subsidy on the tax levied per seat from Rs 120 to Rs 20 on the designated 1,600 rural routes.
Despite these efforts, bus operators displayed limited interest. In April last year, the Chouhan government unveiled another new initiative named Rural Transport Service. Launched as a pilot project in May, the scheme was operated for six months to extend the benefits of public transportation to 4,70,523 residents in 546 villages of Vidisha district. At that time, 36 Tata Magic vehicles were deployed to cover 1,513 km spanning 76 rural routes.
'Operators of these 7+1 seater passenger vehicles were granted full exemption from the monthly Motor Vehicle Tax as per the Madhya Pradesh Motor Vehicle Taxation Act, 1991. Additionally, an incentive programme through the rural transport credit model was implemented to offset the losses incurred by vehicle operators,' says Mukesh Kumar Jain, the then Madhya Pradesh Transport Commissioner.
Mahendra Pathak (32) became part of the pilot by plying his Tata Magic vehicle. 'I used to operate between Bandhera and Vidisha. From the very beginning, the passenger count was low. The vehicle needed diesel worth Rs 300 to 400 daily. I also had a monthly loan instalment of Rs 4,534. On top of that was the vehicle maintenance cost,' Pathak tells 101Reporters.
He now takes students to school in his vehicle, thus earning Rs 15,000 to 20,000 a month. 'The incentive under the government scheme was only 25 paise per km, and the money was disbursed only after six months of operating the vehicle,' he says.
Prakash Dhakad, who used to run his Magic vehicle on Sangul Road in Shamshabad tehsil of Vidisha, had a similar experience. 'Despite making three to four trips every day, I could only secure 10 to 15 passengers. Moreover, the government had set the fares too low,' he says.
However, Transport Department Commissioner SK Jha tells 101Reporters that the purpose of the pilot project is to identify the flaws so that timely improvements can be made. 'During those six months, several shortcomings came to light. One notable issue was the inadequacy of the 25 paise per km incentive. In response, the Rural Transport Service has undergone modifications.'
The operators who submitted the lowest rates in their tenders were engaged under the scheme. 'Now, tenders will be invited by the Collector at the district level after selecting the rural routes,' he says. Jha informs that the service has been extended to the tribal districts of Alirajpur, Jhabua, Dindori, Mandla and Anuppur this January.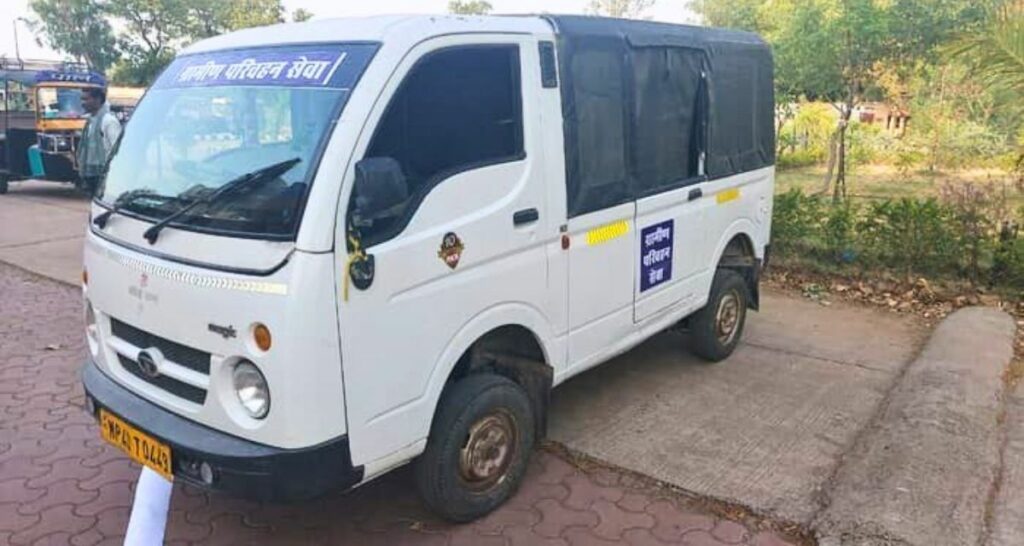 Strangely, under the Rural Transport Service, not a single 21-seater bus was given a permit in Vidisha, which means no bus operator had shown interest in the policy. The eight-seater vehicle operators are also looking for other means of employment as they have not benefitted from the policy. 
Caught in red tape
The five tribal-dominated districts of the state have dismal connectivity. The issue got widespread attention when a video circulated on social media last December, showing 35 villagers taking an auto from Jobat tehsil in Alirajpur to their village Bilasa.
A state transport department official, speaking on condition of anonymity, says, 'The operators are willing to provide services in remote areas but for the reluctance of the Regional Transport Office [RTO]. The initiative has not received proper support from the department. Illegal public transport services are already operating on most rural routes, which underscore the importance as well as the profitability of starting such services.'  
The official emphasises that the Rural Transport Policy, 2022, has waived the monthly highway tax or permit fees. However, RTO authorities are disinclined to work without compensation. This has led to a familiar pattern in which the scheme initiated in five tribal districts, like in previous instances, remained only on paper. Ten months have passed without the selection of rural routes and the issue of tenders.
Virendra Singh Yadav, Regional Transport Officer of Alirajpur district, says a district-level committee has identified 22 rural routes based on key factors such as population of villages along the route, vehicle capacity, service frequency and the number of vehicles needed. 'Tenders will be issued on a route-by-route basis, with a duration of six months to one year, and passenger fares will be determined following the transport regulations.'
Other Regional Transport Officers, Vimlesh Kumar Gupta of Mandla, Ramsia Chikwa of Dindori-Anuppur, and Kritika Mohta of Jhabua, say the routes in their respective districts (Dindori 12, Jhabua 18, Mandla 20) have been identified. Old routes are also under review, and tenders will be released as soon as the survey reports become available.
Experts speak
According to Shyam Sundar Sharma, the government's decision to shut down the corporation was a mistake. 'Rural areas are facing the brunt. The government should formulate a plan to reinstate the corporation, which will help people access affordable and convenient public transport once again. This will facilitate better control over drivers and conductors, preventing them from charging arbitrary fares and abandoning passengers midway,' he says.
Shailendra Srivastava, a retired state transport department commissioner, emphasises the need to establish transport cooperative societies to ensure the success of rural services. 'Mahakaushal Transport Sahkarita Maryadit Samiti was formed by the MPSRTC employees who lost their jobs when the corporation was dismantled. This cooperative has been serving the Jabalpur division since 2013, commencing with a single bus on the Jabalpur-Mandla route. Today, it has 22 buses and employs 110 individuals,' he says.
'By studying the cooperative transport models from across the country and aligning them with the rural transport policies, the government can not only offer employment opportunities to rural youth but also deliver accessible and affordable public transportation to villagers,' Srivastava says. 
---
Sanavver Shafi is a Madhya Pradesh-based freelance journalist and a member of 101Reporters, a pan-India network of grassroots reporters.