We all must have heard the 'Why should boys have all the fun?', tagline from a scooter advertisement where they show that girls can also enjoy leisure time by driving. But have we ever seen any advertisements that show a girl riding bikes?
One might ask, since scooter riding is easier, more comfortable, and the vehicle is lighter in weight, why choose a bike with gears? But geared bikes give more comfort over long distances, and also help drive off-roads which scooters cannot. Every vehicle has its own pros and cons. How does one decide to choose between these two?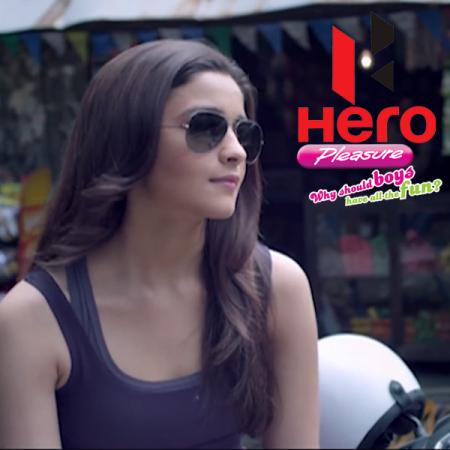 Conversations with female bike riders from Bengaluru and Khargone district of Madhya Pradesh have been able to bring in the different ideas and reasons behind them choosing bike riding as a hobby.
Bikes and biking as a way to share responsibility
'I can do one thing, which no other girl from my village can do', says Chetna Songare, a BA student from Bhomwara village. As she can ride a bike, she is able to do work related to the bank, bring groceries home, and help her grandfather if he wants to go somewhere, etc. She never demanded a bike by herself to learn and help the family, the family already had one bike, the family need and the bike's availability at home made her try bike riding and she got support from her family. Though, due to safety reasons she has never gone outside the village, she takes her bike as a medium of comfortable commute within the village.
Mobility is one challenge which makes one dependent on other transports to fulfill basic needs, and for personal and family work. Recently, more women have shown interest in learning to ride, increasing the number of female bike training schools, clubs, crash courses etc. This shows that these spaces were needed for women to show their interest and capacity in riding with the help of professionals and that they do not limit themselves to family members' help in learning how to ride.
A way to fly
'One word that comes to my mind when I hear female bike riders is wings', says Priyanka Prasad who is a working professional in Bengaluru and a passionate bike rider since 2016. She has taken her longest bike ride from Bengaluru to Srinagar. She believes that one has to be passionate enough to do what they want, and women have to take initiatives for breaking the stereotype that only a man can ride heavy bikes. Bike riding is a mechanical skill which a person can learn simply by using gears and handling the weight. But for women it is much more than this. For women it is freedom. It is a battle where they need to prove that they can succeed.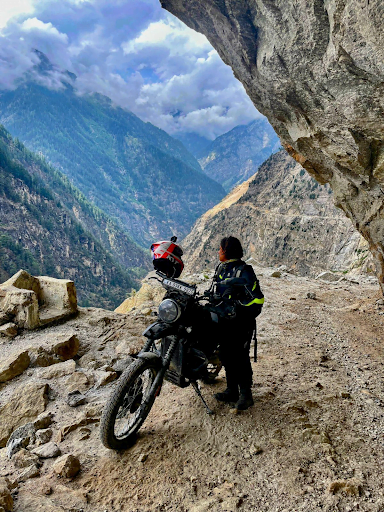 Society will find ways to make women feel that they are doing something which they should not. There were instances in the journey of bike riding where priyanka felt extremely helpless. Reflecting on those difficult days, she shared that there will always be reasons which can push women to go back to the kitchen, but the self confidence and energy to run behind one's passion should always be powerful than the challenges thrown at them.
Priyanka's family and in-laws support her and respect her passion. Her colleagues are also always excited to hear about the experiences she has on her trips.
Like Priyanka, another travel enthusiast is Bhavana from Kerala. She is currently working in Bengaluru. She has been riding a bike for more than six years now and feels comfortable in riding bikes like in no other mode of transportation.
'Starting to ride a bike was life changing for me, the experience of traveling on my own bike gives me a therapeutic experience and the ability to go to several places', says Bhavana while sharing her joys of bike riding. She also plans to help new women bike riders through events and workshops in future as she feels proud of her bike riding when someone gets motivated and tries to learn.
Namita Solanki, a 21 year old girl from Baswa village who has been riding a bike for the last three years and is often called a boy because she rides a bike and mostly wears shirts and pants/jeans, shares that riding a bike makes her feel independent and she doesn't care what people say or think about her. Punasa is where Namita's maternal uncle lives, which is 42 kms away from her village. Three years ago, she needed to wait for buses or ask someone to drop her to Punasa. 'I can now enjoy traveling to my maternal uncle's place all by myself, I do not have to be dependent on anyone to take me there', says Namita. She also adds that she enjoys travelling on bikes because now she is more attentive towards the atmosphere and roads.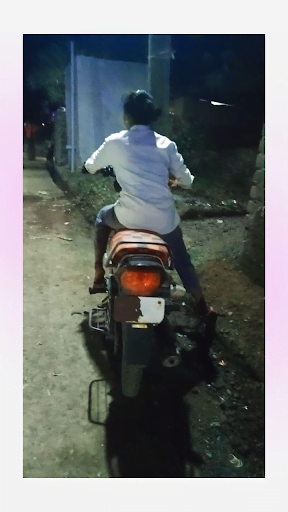 These stories of flying and women finding wings will remind one of the recently released movie Dhak Dhak, where four women are on a road trip to ride on their bikes and find time for leisure from their daily lives.
Riding through rough terrains
With the joys and comfort of bike riding, there are multiple challenges that come in the way of women bike riders.
Priyanka Prasad shares that if a woman is riding a bike, is independent and doing everything by herself, there is a fear that she will not get married. When a woman drives a bike on the road, people will just turn their heads to stare. However, nobody looks at men when they drive. Safety is always a concern for women. Being alone at any time, anywhere is not safe for them. Adding to that, if a woman is out alone riding for a long distance, it feels challenging. People will just overtake women bikers to check them out. Moreover, women bikers will not find easy access to washrooms and restrooms.
Chetna Songare was once with her sister on a bike when suddenly the bike started acting up. They thought they were low on oil, but then a person helped with a small wiring issue in the bike. During this, a group of boys from the same village passed comments on the two women. 'If you don't know how to manage a bike, why do you want to drive it?', they said. To this, Chetna replied that she is trying to learn and will learn soon.
Bhavana had to prove herself on the day of the driving license test, in a different way from how others proved their skills. It was a rainy day, and because she was a girl she was looked down upon as an inferior biker. While everyone was taking their tests on normal grounds because of the weather, she was supposed to take the tests on a slushy road which looked difficult to drive in. The task was given to her in order to show that this is not a girl's job, but soon the instructors were proved wrong when she passed the test in one go.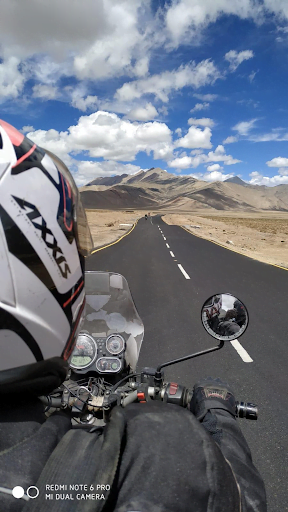 'Women need to show that they can do it, and there's nothing wrong in showing people that they need to change their thoughts', says Bhavana.
There must be many more instances where women were made to feel inferior as bike riders.
'It's not the bike which discriminates against who is driving it, it's the society which does the discrimination', says Priyanka.
A way to find joy
Bhavana loves wearing sarees, but she loves her bike too. She wears a dhoti style saree and makes herself comfortable while driving. She adds, 'People felt weird when I was riding in saree, but they also feel weird when they see a woman on a bike. So how does it matter unless it impacts you? We can find ways to feel comfortable and happy if we make use of our own confidence.'
There are many more girls like Namita, Priyanka, Chetna and Bhavana who will be more than happy to see girls riding and enjoying biking and not stopping themselves just because it's considered a boy's job to ride such a vehicle.
---