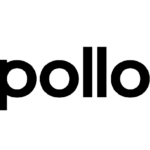 Website Apollo.io
Daily Adventures and Responsibilities:

Coordinate and scheduling interviews, managing our scheduling tool, and communicating with candidates, interviewers, and recruiters on a daily basis.
Assist Recruiters in executing the sourcing process from end-to-end, leveraging tools like Apollo and LinkedIn to identify talent.
Play an active sourcing role within the team, reviewing inbound and outbound applicants for the Recruiter/Hiring Manager to screen on an ongoing basis.
Continuously update our Applicant Tracking System, ensuring our database remains clean and up-to-date.
Create a personalized interview experience for all active, passive, and future candidates of Apollo.
Create an open line of communication with candidates and all parties involved before and during interviews.
Assist with identifying issues affecting the hiring process and ensuring it is as fast and smooth as possible, for both candidates and hiring managers.
Help our hiring team build the best candidate, recruiter, and hiring partner experience.
Solve problems in real time including (but not limited to): interview cancellations, changing schedules, Zoom links, etc.
Be the point of contact for any issues that may arise throughout the day of interviews, while communicating any issues with candidates, recruiters and hiring managers.
Ability to think on your feet and be creative in solving problems when things don't go as planned.
Assist in recruitment administrative activities related.
Qualifications and Experience required to apply for this role:

1+ year experience working in a high-growth environment
1+ years of experience as a Recruitment Coordinator/Talent Acquisition Coordinator
Experience thriving in fast paced work environments and managing multiple tasks.
Track record for working well in a team environment.
Previous experience using a top tier ATS (we use Greenhouse!)
Experience setting expectations with multiple stakeholders at once.
Excellent verbal and written communication skills.
Any certification or formal training as a Recruitment Coordinator/Talent Acquisition Coordinator is a plus
For more information, please click here.