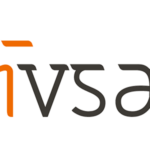 We're hiring for 'Athrav Seva Foundation'
'Athrav Seva Foundation' is a Non-government Organization fiercely committed to the welfare of children, thrives for gender equality and fights against subjugation of women. With a bold ambition and a powerful vigilance, we work on-ground and are a voice for people who cannot advocate for themselves.
Fundraising Manager Responsibilities:
 Conducting research on fundraising opportunities in NGO.
 Writing, submitting, and uploading press releases as required in NGO.
 Writing funding proposals and submitting these to potential donors in NGO.
 Preparing quarterly budgets in NGO.
 Coming up with ingenious ways to raise awareness / funds in NGO.
 Implementing a variety of marketing strategies and promotional campaigns in NGO.
 Organizing and attending non-profit events and networking with relevant stakeholders in NGO.
 Establishing good relationships with staff, members of the public, and the media in NGO.
Fundraising Manager Requirements:
 Bachelor degree in PR, Fundraising, or any related field (preferably a masters degree).
 3-5 years of fundraising experience.
 Previous experience in sales or marketing also acceptable.
 Sound knowledge of the charity sector.
 Experience managing a team.
 Excellent written, verbal, and telephonic communication skills.
For more information, please click here.
To advertise your job, internship or any other academic or professional opportunities on FII's Jobs and Opportunities Board, email us at careers@feminisminindia.com