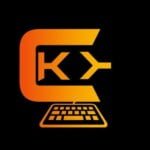 Website Code Karo Yaaro
Job Description For Social Media Marketing:
Suvidha Mahila Mandal is a non-profit organization working to impart education among the financially challenged sections to help them realize parity in education and strength of little minds in building a promising future. The organization has provisions of student internships, student mentorship and the scope to volunteer. Through these programmes, the organization aims to achieve the vision of imparting innovative education that stays with the students forever and equip them for the unforeseen future.
Selected interns day to day responsibilities include:
1. Create Awareness
2. Social Media Promotions
3. Cultivation of leads
4. Support in raising our Platform to reach out mass of people. and To Reach out to the People who Actually having need.
5. Help in reaching people
6. Promote through Social Media Platform
7. Raise charity for the organisation.
8. Help promote free education
Internship Type– Unpaid
Duration- 1 month
Who Can Apply:
Only those candidates can apply who:
1. Are available for the work from home job/internship
2. Must Have Mobile with internet Connection.
3. Must Have Facebook, Instagram, Linkdln And Other Social Media Platform.
4. Can start the work from home job/internship immediately
5. Are available for duration of 1 months
6. Have relevant skills and interests
7. Has good communication skills.
8. Helps in raising charity for the organisation.
For more information, please click here.