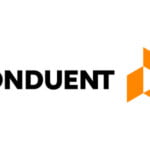 Website Conduent
Responsibilities:
As a member of the local team, you will be responsible for updating the records for the clients employees, for instance updating personal details, salary information, change in location, creating references and many other processes.
You will also manage all relevant databases, provide information in regards to documentation needed for different types of requests, relocations, resignations and terminations, process and send relevant letters to the employees, as well as tracking absences and holiday entitlements and creating and administrating onboarding and offboarding documentation.
You will also help educate the managers and in-house admin of externals on how to use Self-Service. It is expected from you to help identify opportunities to process simplifications and enrich customers' experience and to prepare ad hoc reports or documents, if needed.
Additionally, you will be in charge of keeping in contact with other HR teams and different third parties that may require additional information in a certain matter.
Requirements:
• Good level of English written and verbal is a must.
• Must demonstrate strong interpersonal, speaking, and writing skills.
• Must be proficient in using Microsoft Office applications (Microsoft Word, Excel,
and PowerPoint).
• Must demonstrate excellent logical & analytical skills.
• Ability to work towards deadlines.
• Positive attitude and solution oriented thinking.
• Flexible and eager to learn.
Experience-2-4 years of experience into any HR Domain will be preferred.
Shift Timings: 8:00-5:30PM & 12:00PM-9:30PM
Education-Any Graduates can apply except BE/Btech/MCA/BCA.
Interested candidates can share their resume on shikha.narang@conduent.com
For more information, please click here.