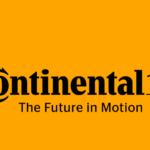 Website Continental
Tasks and Responsibilities:
· End-to-end management of new joiners' assimilation in the organization.
· Planning calendar activities for induction to continually drive positive new joiner experiences.
· Liaison with multiple stakeholders and owning induction calendar for all activities, driving it end-to-end.
· Lead and organize initiatives towards employee connectedness, wellness, leadership sessions, fun events etc.
· Managing employee queries on organizational policies and programs as well as handling employee grievances.
· Gather, analyze and present key employee survey response metrics to management.
· Actively involved in digitalization and simplification of onboarding processes and programs.
· Active tracking of attendance and monthly report preparation on assimilation experience and related concepts.
· Keen understanding of HRBP roles and responsibilities such as employee engagement, performance appraisals, promotion cycle, PIPs and exit management.
· Manage the end-to-end Fresher Learning Program for the transition of fresh Engineering Graduates from Campus to Corporate.
· Plan the training calendars & ensure effective delivery of training programs.
· Collaborate with key learning interfaces to identify and implement appropriate learning solutions.
· Analyze the quality impacting and training delivery issues and drive a plan of action for continuous improvement.
· Devise the Annual Learning Plan, and track deployment of planned learning interventions.
· Coordinate Workshops/ Learning Interventions for identified needs and target groups, wherever applicable.
· Ensure the effectiveness of all Learning & Development interventions through a robust feedback mechanism involving participants, managers, business impact etc.
· Manage the Higher Education Programs for employees in liaison with the Universities.
· Support in other relevant strategic initiatives of the L&D/HR function with a goal to make it the best place to work.
Qualifications & Experience:
· Graduate preferably in HR, Communications, Psychology or equivalent
· 8 to 10 years of overall experience in HR with a min. of 5 years as Onboarding Specialist/ Learning & Development role either with an HR Consulting Firm or IT or Engineering R&D organizations
Skills & Abilities:
· 3A (Approachable, Accessible, Available), Result oriented and with excellent communication and presentation skills
· Independent and inter-linked thinking ability
· Passionate in developing people and connecting with the business
· Good understanding on HR, Learning & Development concepts, experience of execution of these models including communication and change management
· Ability to establish quality relationships, a strong communication link and credibility within the organization
· Possess a sense of urgency and excellent execution and project management skills
· Must be a strategic thinker, with the ability to see the big picture
For more information, please click here.