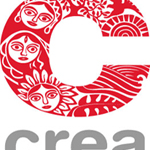 Application Deadline: May 14, 2023
Start Date: July 1, 2023
Virtual Full-time Position: (40hrs/week)
Reporting to: Senior Manager – Programs
Are you an aspiring feminist? Do you believe in the feminist vision of human rights and social justice?Then here is an exciting and unique opportunity to deepen your leadership and expand your strategic thinking: CREA's 2023 Emerging Leaders Initiative!
Who Can Apply
Early-career professionals, recent graduates, or professionals looking to switch to the social sector, who are passionate about driving positive social change and impact and based out of India.
Description:
Assist in the planning, implementation, and evaluation of CREA programs and initiatives
 Develop program materials including, but not limited to, presentations, agendas, and
documents.
Assist with the documentation of workshops, institutes, and programs.
Develop concept papers, internal evaluation reports, and donor reports.
Support the facilitation of workshops and training sessions for CREA-led projects and
programs.
Conduct research and analysis to inform program design and evaluation.
Collect, analyze, and report on program data and impact.
Assist in the development of external and internal communication.
Assist in the coordination of logistics for CREA programs and initiatives, including
travel arrangements, event planning, and procurement.
Participate in cross-functional teams and collaborations to support CREA's mission and
goals.
Travel for in-person cohort meetings when required.
What You Need to Apply:
While we welcome applicants from any field, priority will be given to candidates who hold a
university degree in social sciences
 Knowledge and understanding of the socio‐ political context in South Asia
Strong research, analytical, and writing skills
Excellent management and networking skills
Proficiency in English and working knowledge of Hindi
Self-motivation
Ability to work across time zones, geographies, and nationalities
Ability to handle periods of high-pressure work
Location anywhere in India, but with access to a stable internet with good bandwidth, and a
working computer.
For more information, please click here.
To advertise your job, internship or any other academic or professional opportunities on FII's Jobs and Opportunities Board, email us at careers@feminisminindia.com