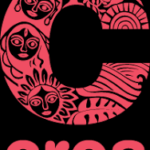 Website CREA
Title: Program Coordinator – Our Voices Our Futures Consortium
Location: India
Reporting: Program Director – Fostering Collective Resilience
Status: Full-time
Key Relationships: Director – Fostering Collective Resilience, Manager – Programs and Innovation, OVOF Consortium Coordinator, CREA East Africa team, partners in India, Middle East and North Africa (MENA), Sudan, and South-Asia, CREA's Monitoring, Evaluation and Learning (MEL) team, Finance team, Administration team, and other team members responsible for delivering on the program
Position Overview
The Coordinator will be responsible for coordinating and implementing CREA's program activities under the Our Voices, Our Futures (OVOF) program. This includes coordinating and co-creating the implementation of CREA's program activities under OVOF in South Asia, East Africa, Sudan, and MENA, along with other regions where CREA's work under its Strategic Objective 4 on Fostering Collective Resilience and overall OVOF work is active. Key responsibilities include providing project management and coordination for all aspects of CREA's programmatic work related to OVOF.
OVOF is a global South‐led consortium, comprising CREA (lead), the Association for Progressive Communications (APC), UHAI — The East African Sexual Health and Rights Initiative, and WO=MEN. The consortium partners are complemented by strategic partner IM‐Defensoras, a Mesoamerican women's human rights defenders (WHRDs) organization. OVOF will amplify voices and increase visibility of structurally silenced women in Bangladesh, India, Kenya, Lebanon, Sudan, and Uganda, resulting in structurally silenced women taking their rightful places in civic space and participating across three key spaces: online space, physical public space, and legal and policy space.
Major Duties and Responsibilities:
Partner and Program Coordination
Coordinate CREA's South Asia, East Africa, Sudan, and MENA country work, in collaboration with the Manager – Programs and Innovation.
Follow up and assist all CREA OVOF country partners on preparation of work plans.
Conduct regular correspondence for implementing the planned activities with country partners, and report progress and challenges.
Conduct effective and timely communication and regular visits to partner organizations to participate in joint consortium activities and all the other activities co‐organized by CREA.
Support the Manager – Programs and Innovation in identifying and executing inter‐consortia (with respect to two other consortiums that CREA is a part of) joint activities/cross‐learning and networking convenings.
Work closely with the OVOF secretariat communications team and CREA partners for OVOF communications, reporting, advocacy, and campaign-related activities.
Logistics
Organize and manage logistics for consortium trainings, workshops, campaigns, meetings, in consultation with the Manager – Programs and Innovation.
Support OVOF-related events/panels by sending out meeting invites, follow up on RSVPs, prepare resources and meeting folders.
Draft terms of reference for consultants and coordinate payments with the Operations team.
Program Implementation
Coordinate, implement, and support program activities that CREA is responsible for (as per the work plan), in consultation with other team members responsible for delivering on the program.
Participate and help plan CREA trainings, workshops as required for OVOF.
Support the Program team to forge new partnerships and alliances to advance understanding of democracy, closing civic space, and the right to dissent and freedom of expression.
Provide support for coordinating CREA's advocacy strategy linked to OVOF.
Conduct regular scans through quick literature reviews and desk research on important developments, events, campaigns, etc., which could possibly have an impact on the program.
MEL, Reporting and Documentation
Support the Consortium MEL team in gathering data from all CREA partners.
Follow up with CREA's strategic partners to ensure that they are collecting data in specified formats.
Provide support to external agencies conducting baseline, midline, and end-line evaluations. Prepare drafts of annual narrative reports to be submitted to the donor.
Prepare drafts of annual work plans to be submitted to the donor.
Prepare draft presentations, concept notes and/or write‐ups for meetings and consultations.
Provide support for other kinds of documentation.
Representation
Represent CREA in different platforms, as and when necessary.
For more information, please click here.