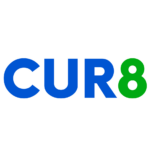 Website CUR8
About the job
Designation- Business Operations
Location – Gurugram
The selected candidate's day-to-day responsibilities include:
Responsibilities:
● Research the web to find relevant data on suitable candidates for Revenue Roles for our Operations and Growth team to do outreach
● Superior LinkedIn and Database Research skills (both internal and external databases)
● Systematically identifying potential candidates and verifying candidate positions and contact details
● Ensuring relevant information is up to date and captured effectively in our internal database
● Maintaining great relations with startup founders
● Supporting the Operations and Growth team in day-to-day tasks including company profiling, data
extraction and visualization to drive insights for the business
● Creating Databases and research documents
● Superior reporting and dashboarding skills
What will make you stand out:
● You are extremely diligent in the work you produce
● You have had previous experience working with large data sets, including
scraping the search engines using various automation.
● Using custom tools to extract, manipulate and process data
● Superior knowledge of Excel (non negotiable).
For more information, please click here.