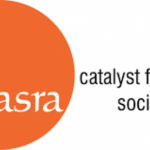 Key Responsibilities:
Staying abreast of developments and trends in the development sector
Working closely with NGOs and / or funders to identify areas in which Dasra can support them and mobilizing that support internally
Supporting the writing and dissemination of sector-focused, insight led documentation
Supporting the team in organizing philanthropy, fundraising, knowledge dissemination and/or capacity building events/workshops
Assisting the team in managing key donor, NGO, government, knowledge partnerand other relationships and managing related reporting and documentation
Coordinating with internal teams on timely completion of deliverables as per project plans
Staying abreast of developments and trends in the development sector
Represent Dasra at external events/ meetings
Works on parts of a project/ assignment – could be for a single project or multiple projects.
Skillset Required:
We are looking for someone who is dynamic, highly energetic with proven time management skills and ability to work without a high level of supervision. Ideal for self-starters.
Graduate with 0-3 years of work experience in the development space, advisory, research & analytics, business processes, operations, etc.
Written & Communication skills: Summarizes key points and learnings comprehensively, leveragesappropriate communication aids, and writes and communicates in a clear, concise manner with a strong stakeholder lens. Can draft compelling narratives through reports, proposals, decks and verbal presentations. Has an ability to 'read the room' and gauge how audiences are responding, in order to adjust communication.
Project Management: Plans for and achieves project deliverables within the deadline, effectively manages own time, and identifies conflicts/roadblocks with some support and guidance.
Research & Data Analytics: Frames sharp research questions, collects relevant and accurate information/data from credible sources, synthesizes key insights.
Fundraising: Effectively supports senior team members to deepen funder relationships by understanding their needs and ensuring quality execution in all funder engagements.
Relationship Management Understands the expectations of internal and external stakeholders and works to develop relationships towards a single goal/ project/ deliverable.
Strong computer skills including proficiency in Microsoft Word, Excel, and PowerPoint.
Practices attentive and active listening and can accurately restate the opinions of others even they disagree.
Has the ability to work with great agility in an environment with ambiguity
Passion for the development sector and the communities we serve is a must.
For more information, please click here.
To advertise your job, internship or any other academic or professional opportunities on FII's Jobs and Opportunities Board, email us at careers@feminisminindia.com