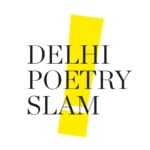 Website Delhi Poetry Slam
POSITION OVERVIEW
The Program Co-ordinator is in-charge of developing the plan for all on-site and virtual events, and day-to-day management of the studio. We host workshops, poetry readings and interactive sessions with guest authors for our members.
RESPONSIBLITIES:
• Creating an agenda for workshops and events at our studio
• Timely and efficiently liaising with mentors, from sending them invitations to be part of the project, discussing the curriculum, to overseeing the final execution
• Socializing with members during events
• Developing a thoughtful marketing plan to promote Delhi Poetry Slam's membership
• Fielding general inquiries about our programs via call and email
• Developing special programming for virtual events
• Overseeing the scheduling and coordination of our calendar
• Facilitating and compiling the email newsletter
• Generating feedback from members and incorporating them in future events
PERSONALITY: We are looking for a highly organized individual. As this position requires interaction with our members and facilitators, the Program Coordinator must have a warm and hospitable personality. The Program Coordinator should have solid communication skills over phone and email, and be quick to respond to queries.
To apply : please email freddie@delhipoetryslam.com with your resume and why you want to work with Delhi Poetry Slam.
Email Subject: Application for Program Coordinator.
For more information, please click here.