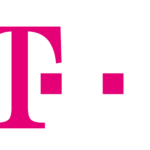 Website Deutsche Telekom Digital Labs
What You'll Be Doing
Brand and Recruitment Marketing
Establish and implement a paid media plan for employer brand and recruitment marketing strategy
Establish an event calendar together with Recruitment, and HR teams and coordinate end to end (including all necessary logistics ) all employer branding and recruitment events
Lead the development of our brand campaign briefs, in close partnership
Ensure that the campaign proposition is adhered to throughout the life of the campaign development and conduct post campaign reviews, leveraging data, to assess effectiveness and optimize for future executions.
Internal Employee Communications and Engagement
Establish and deliver overall employee events calendar and strategy in partnership with local leadership, to build engagement and employee satisfaction.
Partner with the HR team to regularly solicit and act on local employee feedback.
Create and drive an internal communications calendar to ensure cadence and messaging is aligned to wider company values, mission and communications strategy, as well as consistent, engaging, organized and locally appropriate.
Create fun, informative, and engaging content for internal distribution, including all-employee videos, and exploration of new formats and channels.
Develop engaging social media content for a range of channels (LinkedIn, Facebook, Instagram, etc) and continue to assess and evolve the Center's local social media approach in collaboration with cross-functional teams (e.g. with the Booking Holdings Communications team, relevant brand communications teams, and HR teams)
What You'll Bring
5+ years with progress experience in employer brand building environments.
Experience working at technology / internet / digital brand(s)
Skilled in project scoping, strategic options identification, consensus building, and implementation.
Ability to learn fast and adapt in a fast moving environment, acting quickly to execute creative ideas locally, showing strong interpersonal skills, flexibility and a positive attitude.
Demonstrates creativity and "out of the box" thinking that drives innovation. The ability to "see around corners" and "connect the dots" that proactively drives business and comms.
Curious & analytical – able to understand and interpret data, insights and business goals and translate them into brand strategies
Self-motivated and able to take ownership of key topics, effectively managing both up and down the organization.
Fluent in English, with superior written and verbal communication and presentation skills
Highly organized with excellent planning skills; clear and strategic thinking with the ability to develop and execute multi-faceted strategies
Ability to responsibly manage highly confidential and time sensitive information
For more information, please click here.
To apply for this job please visit dtdl.in.