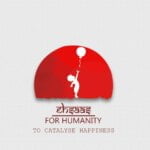 Website Ehsaas for Humanity
About the job
Ehsaas for Humanity is a non-profit organization based in Delhi-NCR bearing the staunch goal of changing lives and bringing hope to families. With the main motto to catalyze happiness, it aims to provide aid and services to all the facets of humanism. For the past few years, Ehsaas has been committed to serving people and extending numerous helping hands through its young brains filled with empathy for the less privileged class. We, at Ehsaas for Humanity, believe that love and kindness hold the power to restore wellness.
So how about becoming the reason for someone's happiness?
Work together with EHSAAS and spread the Ehsaas of love and kindness.
We are calling for 15 days Internship Opportunity and giving our volunteers the privilege to play their role in societal empathy and exhibit Humanism. You need to apply here on LinkedIn and after that, a member from Team Ehsaas will guide you through the process further.
Domain: Fundraising
Cause: Interns have to raise funds for the upcoming Sanitary Pads donation drives.
Internship Tenure: 15th March'23 to 30th March'23
Mode of Internship: Online
Paid Internship: Yes
Stipend: 15% of the total amount raised.
Perks:
1. Certificate for Volunteering
2. LOR based on performance
3. 15% Stipend of the total amount raised
For more information, please click here.
To advertise your job, internship or any other academic or professional opportunities on FII's Jobs and Opportunities Board, email us at careers@feminisminindia.com