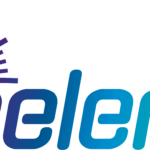 Website Excelerate
This role requires a leader who can be inventive and fearless while balancing operational excellence and program success for our global initiatives. Ownership will include deep engagement with core segments – in particular senior leadership of Global Shala and it's partner universities, our internal operations teams and other stakeholders. The Global Operations Associate will have an opportunity to impact the way Global Shala executes and scales one of our largest initiatives- our experiential learning programs.
What will you do?
Take ownership of the strategic vision and implementation of our experiential learning programs
Scale and manage our experiential learning teams to fulfil requirements of our global business
Ensure all business procedures operate smoothly and align with our quality standards
Demonstrate commitment towards creating excellence in our service based offering while contributing suggestions to its improvements.
You will be a strong candidate if you have:
Willingness to delve into details, monitor implementation and activity metrics, and determine corrective action.
Strong drive towards learning along with personal and professional growth
Strong organizational management and problem-solving skills with impeccable multi-tasking abilities
Time management and planning skills
Excellent skills in writing, reading and reporting
Proficient in collaboration and delegation of duties
For more information, please click here.