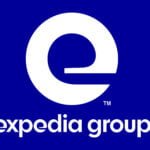 Website Expedia group
Market Manager
The Market Manager's primary responsibility is to onboard, develop and maintain a high-quality portfolio of hotel and property products (i.e. relevant, attractive and competitive) for Expedia's fast-growing global customer base, within their assigned territory.
In doing so, you will also continuously work with Expedia Groups property partners to help them maximize the production potential from their participation in the Expedia marketplace by smartly utilizing the power of Expedia Group's unique data insights, marketing, distribution and revenue management toolset.
This role is the core on which the Market Management team is based. The team ensure that the Expedia Group brands' global customers always find the most suitable hotel for their dream trip wherever they want to go, and that our hotel partners can effectively, efficiently and throughout the year, reach Expedia Group's full breadth of global traveler demand.
What You'll Do
Consistently using data specific to your market available in Expedient, Expedia's proprietary market insights and activity prioritization dashboard, and demonstrating local market knowledge, Market Managers will:
Develop and sustain strong partner relationships by providing relevant data insights and high-quality consulting services to hotel partners (revenue management advice, marketing opportunities)
Build the portfolio of local hotel partners by introducing prospective partners to Expedia's marketplace and facilitate their onboarding process
Ensure that partner hotels' products (content, rates and availability) are consistently optimized on the Expedia sites to maximize customer conversion
Secure additional lodging rates and availability information over high demand and compression periods to satisfy customers' pressing needs
Secure seasonal deals and promotions within the guidelines set by management to support the brands' merchandising and marketing efforts.
Continuously promote and develop hotel partners' high engagement with Expedia's full suite of:

Unique market insights (partner reports, competitive data, key performance drivers)
Revenue management tools (dynamic promotions, packages, fenced deals, mobile)
Marketing and merchandising opportunities
Specialized brands (e.g. Egencia, Hotwire, Media Solutions) potential opportunities
Self-service tools (Expedia Partner Central)
Represent Expedia in the local market, build Expedia's company profile with key local influencers (e.g. tourism bureau, hotel association, etc.) and provide expertise to the local industry
Provide coaching to colleagues (peers, Associate Market Managers, Market Associates) on standard methodologies
Other reasonable duties, as assigned
Who You Are

Bachelor's Degree; or related field; or equivalent related professional experience
3 – 5 years' experience
20 – 30% of travel for market visits
Drive for Results

High impact personality: intellectual agility, entrepreneurship, compassion in relationship, great teammate
Hungry, determined, motivated, willing to take action and results-focused
Organization and time management skills, rigor, attention to details
Proven follow-up/persistence when facing challenging situations
Ability to multi-task effectively and be able to change gears quickly without skipping a beat
Strategy Execution

Demonstrates ability to prioritize work and be laser-focused on achieving critical targets, goals and/or strategic objectives set by LPS leadership team
Relationship Management

Relationship builder; earns the confidence of others;
Bridges and sustains solid partnerships based on mutual support through a reciprocal style
Solution Alignment

Appetite for innovative technology, fast-changing business environment, data driven decision-making
Demonstrates analytical skills
Ability to select and present insights, including performance, market and competitor analysis and to implement significant action plans based on the data
Written & Spoken Communication, Listening and Influencing

Proficiency in English
Presents ideas and directives clearly and persuasively; actively listens when spoken/presented to
Ability to effectively communicate to various levels and through a variety of communication channels
Build & Maintain Teams

Able to work independently as well as be a strong team worker, ensuring the whole team wins
Help other team members acquire skills or achieve targets/goals
About Expedia Group

Expedia Group (NASDAQ: EXPE) powers travel for everyone, everywhere through our global platform. Driven by the core belief that travel is a force for good, we help people experience the world in new ways and build lasting connections. We provide industry-leading technology solutions to fuel partner growth and success, while facilitating memorable experiences for travelers. Expedia Group's family of brands includes: Brand Expedia®, Hotels.com®, Expedia® Partner Solutions, Vrbo®, trivago®, Orbitz®, Travelocity®, Hotwire®, Wotif®, ebookers®, CheapTickets®, Expedia Group™ Media Solutions, Expedia Local Expert®, CarRentals.com™, and Expedia Cruises™.

© 2021 Expedia, Inc. All rights reserved. Trademarks and logos are the property of their respective owners. CST: 2029030-50
Employment opportunities and job offers at Expedia Group will always come from Expedia Group's Talent Acquisition and hiring teams. Never provide sensitive, personal information to someone unless you're confident who the recipient is. Expedia Group does not extend job offers via email or any other messaging tools to individuals to whom we have not made prior contact. Our email domain is @expediagroup.com. The official website to find and apply for job openings at Expedia Group is lifeatexpediagroup.com/jobs .
Expedia is committed to creating an inclusive work environment with a diverse workforce. All qualified applicants will receive consideration for employment without regard to race, religion, gender, sexual orientation, national origin, disability or age.
For more information, please click here.
---