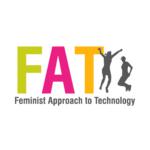 Website Feminist Approach To Technology
Feminist Approach to Technology, established in 2008, is a not-for-profit organisation with a strong belief
that women's participation is equally important as men's, not just in the use of technology, but also in
the creation of and decision-making around technology.
This position is pegged as a 'Coach' and is time bound as our vision is for the young women to take full
accountability and ownership for the program and deliverables.
As a Coach, the key deliverable will be to build capacity, show direction, guide, facilitate, help and
support, resolve conflicts and create an enabling environment for young women to flourish. We are
looking for someone who will be highly energized by working with young women from the community
and loves a challenging, yet rewarding environment to work in.
1. Working with the FAT team members to manage and regular updation of Logframe for performance monitoring and evaluation of key programs underway.
2. Working with the FAT team members in preparing the logframe for various proposals.
3. Working with the FAT teams to manage and regular updation of Risk-register.
4. Working with the FAT program teams in the preparation of consolidated reports, including concise narratives and relevant analytics that capture program progress and impact for funder reports, policy documents and other organisational documentation.
5. Working with the FAT team members with data collection, management and analysis of the data captured, provide a summary of findings and documentation of program progress and impact;
6. Working with the FAT team members with monitoring, evaluation of program activities; and in preparing learning assessment tools.
7. Working with the FAT members in implementation and on-going development of M&E processes / systems.
For more information, please click here.