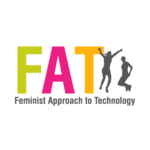 Website Feminist Approach To Technology
Scope of Work
Creating and editing educational and training videos for FAT
Create learning materials into simplified audio / video products
Establish a clear understanding of the storyline and purpose of the video's creation
Work independently with required direction from time to time
Selection Criteria
Skills Required:
Minimum experience of 5-10 years in video editing/film making
Familiar with working on 'Final Cut Pro'
Ability to make video graphics
Should have experience of working on documentaries and educational films
Awareness about feminism, social issues and environment issues
Full of creatives ideas
Languages Needed:
Fluency in Hindi, English and any other language
Time Commitment:
Full time engagement on a consultant contract (40 hr in 5 working days)
Other Requirements:
Willing to associate long term with FAT
Willing to travel to FAT's project locations (New Delhi, Pune, and parts of Bihar and Jharkhand) as per need
Flexibility to work from home, but must be available in office when needed
Package:
The position is for a consultant contract at INR 60,000 per month (TDS will be deducted). Depending upon the suitability of the candidate for the role, they will be first offered a short term contract of 3 months as a Consultant. On successful completion of the trial period, the contract will be reviewed for 1 year as a Consultant. The trial period may be extended as per mutual agreement if required.
How to Apply
Please send the following documents to 
jobs@fat-net.org
 by or before 
February 23, 2023
.
"Application for Video and Content Editor" in the subject line
A cover letter with a short note on your achievements
An updated CV with three references, your last drawn salary (annual) and expected salary
Note of purpose (why would you want to apply for this position?) and the period of association with us
For more information, please click here.