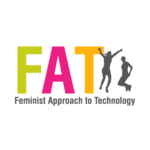 Website Feminist Approach To Technology
About Role
This position is pegged as a 'Coach' and is time bound as our vision is for the young women to take full accountability and ownership for the program and deliverables.
As a Coach, the key deliverable will be to build capacity, show direction, guide, facilitate, help and support, resolve conflicts,  and create an enabling environment for young women to flourish. We are looking for someone who will be highly energized by working with young women from the  community and loves a challenging, yet rewarding environment to work in.
Scope of Work
Work with the other Coaches to streamline all FAT's training material and curriculums including STEM education appropriately in each program.
Provide guidance and coaching to build the team's capacity in all STEM education-related work at FAT and provide training in the field as and when required.
Be accountable for strategy building, program implementation, quality monitoring, problem solving, fundraising, and future strategy building for the  Girls in STEM program while Coaching  all Champions working in the program.
Support Champion to execute the pilot model of Girls' MakerSpace.
As per FAT's overall work and Girls in STEM purpose, the Coach will work with a team to build their capacity in partnership with the other organizations for resource and skills sharing.
Work with the entire team in collective decision making and building and maintaining healthy feminist culture at FAT
Working with Champions and Coaches to strategize at an organization level to further FAT's mission.
Selection Criteria
Qualifications:
FAT does not prioritize academic degree or years of experience; rather FAT looks at the person's skills to deliver the role, ability to work with FAT's community, and ability to coach young teams in their day-to-day work while nurturing them as future leaders (Previous experience in coaching youth would be added advantage).
Skills Required:
Prior experience working in the area of STEM Education (experience of working with marginalized communities would be added advantage)
Skills to establish new MakerSpaces
Previous experience of working  with children between the age of 8 to 14 years
Strong understanding and a feminist perspective on co-relation between Gender and STEM
A variety of hands-on skills in STEM areas.
Project management skills-  Planning, Monitoring, Evaluation, and Learning
Good skills in report writing and proposal development
Languages Needed:
Our work is with children and young women who mainly speak Hindi. The Coach should be able to communicate in Hindi effectively to work with our participants and team members besides being fluent in English.
Time Committment:
Full time engagement on a consultant contract (40 hours in 5 working days).
Other Requirements:
Willing to associate long term with FAT
Willing to travel and able to stay long in FAT's project location
Flexibility in working from home, but available in the field (if needed)
Package:
We have two roles available in FAT:
As an Assistant Coach for candidates with less coaching experience in a consultant contract at INR 80,000/Per month (TDS will be deducted)
As a Coach for candidates with required coaching experience in a consultancy contract at INR 1 lakh/Per month (TDS will be deducted)
Depending upon the suitability of the candidate for the role, they will be first offered a short term contract of 3 months as an Assistant Coach. On successful completion of the trial period, the contract will be reviewed for 1 year as a Coach. The trial period may be extended as per mutual agreement if required.
How to Apply
Please send the following documents to 
jobs@fat-net.org
 by or before 
January 22, 2023
.
"Application for STEM Coach" in the subject line
A cover letter with a short note on your achievements
An updated CV with three references, your last drawn salary (annual) and expected salary
Note of purpose (why would you want to apply for this position?) and the period of association with us
For more information, please click here.