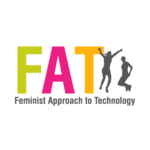 Website Feminist Approach To Technology
Scope of Work
Responsible for writing scripts for educational and training videos as per FAT's requirements
Work independently with the concerned team member with limited direction from time to time
Creating and maintaining documentation of all drafts, changes, and revisions to scripts throughout the writing process
Translate the educational and training material content  in simple Hindi/English language, so that the FAT participants are able to understand easily
Each deliverable will have weekly deadlines and FAT will provide feedback on the work done, based on which the consultant shall submit the final product to FAT
Selection Criteria
Skills Required:
Minimum experience of 5-10 years in script writing for documentaries and educational films
Well versed in Hindi and English equally and translation skills
Awareness about feminism, social issues and environment issues
Ability to write scripts on STEM subjects
Full of creatives ideas
Excellent proofreading skills with the ability to identify grammar, spelling and punctuation errors
Languages Needed:
Fluency in Hindi, English and any other language
Time Commitment:
Full time engagement on a consultant contract (40 hr in 5 working days)
Other Requirements:
Willing to associate long term with FAT
Willing to travel to FAT's project locations (New Delhi, Pune, and parts of Bihar and Jharkhand) as per need
Flexibility to work from home, but must be available in office when needed
Package:
The position is for a Consultant contract at INR 60,000 per month (TDS will be deducted). Depending upon the suitability of the candidate for the role, they will be first offered a short term contract of 3 months as a Consultant. On successful completion of the trial period, the contract will be reviewed for 1 year as a Consultant. The trial period may be extended as per mutual agreement if required.
How to Apply
Please send the following documents to 
jobs@fat-net.org
 by or before 
February 23, 2023
.
"Application for Script Writer and Translator" in the subject line
A cover letter with a short note on your achievements
An updated CV with three references, your last drawn salary (annual) and expected salary
Note of purpose (why would you want to apply for this position?) and the period of association with us
For more information, please click here.