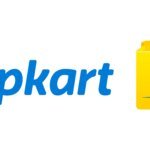 Website Flipkart
Job Title :Executive Assistant
Location: Bangalore
You Are Responsible For
Support the leader(s) at Flipkart to make him/her 10-100x more effective and efficient in all aspects of his job.
Handle his communications and calendar and serve as a primary interface with the rest of the Flipkart organization (primarily leadership).
Help plan and organize a variety of events for leadership to the entire organization.
Put out fires, no matter what they are, when they come up.
Stay cool under the pressure of a rapidly growing technology company
Things To Succeed
Graduate / Post Graduate in any discipline with minimum 4 to 5years of relevant experience as an EA to senior leader with large reputed corporates. MBA will be an added advantage.
Expert user in Outlook / Google Apps, including Gmail, Calendar, Sites, Sheets, Slides, and Docs. Advanced settings and options will be used and relied upon heavily.
Excellent note taker, able to understand varied business and technical talks while taking effective minutes and capturing action items.
Superb follow through and organization skills. Your tasks will be varied and rearranged constantly in priority. Being detail oriented is key to handling the pace.
Resilience; tasks that may seem simple can become complex to navigate.
Fun nature! We're likely to make $billion dollar decisions as we are likely to take the team out for their hard efforts. Putting together events at variety levels of scales and themes is critical.
Cool customer. Our style is casual with heavy focus on outcomes, not hours or effort.
Worldly. You'll be working with people from all over the world who may be unaware or unaccustomed to local culture and will need help learning and bridging the gap.
For more information, please click here.