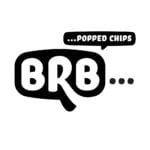 Website Forbidden Foods
Responsibilities
Lead the overall marketing plan for the company in close coordination with the leadership team.
Coordinate with various digital and offline marketing agencies for planning and executing various marketing activities.
Source, plan, design, and execute various BTL marketing activities such as events, festivals, school/college activities, corporate events, etc.
Support sales team in design and execution of various marketing activities linked directly with point of sales including POSM, in-store promotional activities, store branding, etc.
Lead and execute various customer sampling campaigns through multiple offline and online channels.
Work closely with peers and external agencies for conceptualizing and executing various photo and video production.
Manage product listings on company website and various marketplaces including new age third party sellers.
Work closely with agencies to keep the company website up to date with various offers, etc.
Manage various direct consumer marketing campaigns such as WhatsApp, emails, and SMS.
Manage and coordinate various online and offline consumer surveys.
Work closely with peers and agencies for marketing and direct consumer outreach calendar.
Work closely with peers and agencies for planning social media calendar, social media posts, and influencer marketing.
Work closely with peers for brand collaborations in both physical and digital space.
Develop and manage vendors for various marketing materials such as kiosks, merchandise, POS-M, etc.
Prepare regular reports and MIS to track the progress and effectiveness of the marketing activities.
Requirements
The ideal candidate should have 1 years – 3 years of experience offline and online marketing activities for new-age FMCG brands.
Experience with a F& B brand will be preferred.
Good understanding of on-ground BTL activities, events and other offline promotions in FMCG companies.
Ability to work with internal teams and with external agencies and stakeholders.
Ability to meet strict and demanding deadlines.
High-energy, self-driven and capable of independently realizing goals & targets.
Confident, pleasing and amiable personality.
Uncompromising ethical behavior in all dealings.
For more information, please click here.