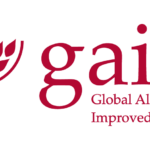 Website Global Alliance For Improved Nutrition (GAIN)
About the Role
The Global Alliance for Improved Nutrition (GAIN) is seeking for an experienced Asia Project Coordinator ( Social Protection) to coordinate the day-to-day operational delivery, implementation, and monitoring of GAIN's social protection activities in the South and Southeast Asia region. This role will be offered on a 3 years' fixed-term contract basis, subject to availability of funding. You will be based in Delhi, India.
Reporting to the Technical Officer, the Asia Project Coordinator will play a vital coordination role in GAIN's cross-functional social protection country teams in India, Bangladesh, Indonesia, and Pakistan. You will serve as a key liaison supporting country teams in the planning and execution of social protection activities and you will be instrumental in orchestrating monitoring, evaluation, and learning activities for social protection across the region.
This position will also support the alignment of GAIN's social protection projects in Asia with the global social protection vision and strategy. The post holder will contribute to key project deliverables and, with the support of the global Social Protection lead and country-based focal points, will be tasked with effectively communicating findings to diverse and cross-cultural audiences. You will be responsible for liaising with stakeholders within their assigned project components and ensuring that project outputs and activities are successfully implemented within approved plans, budget, timeline, and quality standards.
Key Responsibilities include
Working closely with implementing countries (including field sites) to facilitate setup and periodic monitoring of project activities
Coordinating content synthesis from GAIN's Asia countries for the social protection contribution to donor reports and other deliverables, such as case studies, academic articles, and media/social media materials
Identifying, escalating, tracking, and resolving country-level project issues in Asia on an ongoing basis, and proactively reporting to the global social protection Programme Lead on issues which require wider attention and resolution
Liaising with relevant environment, gender and safeguarding specialists to ensure that themes are present and relevant in project activities
Contributing to building strong partnerships with civil society, INGOs, government entities, private sector and other organisations engaged in social protection in Asia
Representing GAIN's social protection interests in relevant regional stakeholder meetings and social protection-related advocacy events, as agreed by the global social protection Programme Lead
Ensuring that activities costs are kept within budgets and timeline, and contribute to identification of course-correction strategies when needed
Collating and managing multi-country datasets of project indicators and data relevant to donor reporting and knowledge mobilization
For more information, please click here.
To advertise your job, internship or any other academic or professional opportunities on FII's Jobs and Opportunities Board, email us at careers@feminisminindia.com