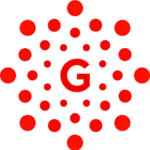 Website Grow Your Staff
This is a remote opportunity.
You will be directly working with the team from 2:30 p.m. – 11:30 p.m. IST (Monday – Friday).
CTC = 3-4 Lpa
Experience = 0-2 years
Responsibilities
Managing employee records and documents in personal files and the HR system
Support the HR department in implementing programs to help improve the employee experience
Processes monthly payroll, addresses queries on payroll, completes yearly tax activities and all other relevant compensation-related activities
Working closely with the finance team to facilitate a smooth process of business operations
Generation of all HR documents including offer letters, employment agreements, promotions, etc.,
Maintain all Audit related documents and data in the right order
Skills and Qualifications
Bachelor's degree in any field.
Strong communication skills and proficiency in English.
Prior experience in HR operations is a bonus
Ability to work in a high volume and demanding environment with proven capacity to prioritize and multitask.
Proactive and dedicated
For more information, please click here.