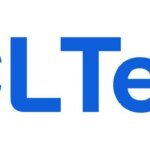 Website HCL Tech
Role and Responsibilities:
You will be responsible for end-to-end strategy, curation, and on-site management of C-level clients visiting the corporate experience centre for a best-in-class personalized brand experience. You will drive end-to-end planning and development of experiential content within the brand and business. You will partner closely with Brand Marketing, Communications, Content, Creative, Sales teams, and external agencies to develop conversations that disrupt the conventional models. You will also use data and insights to measure and optimize performance on an ongoing basis.
Additional responsibilities:
Overall operations include upkeep & maintenance of both technology and infrastructure to ensure smooth functioning of the facility.
Aiming for 100% compliance in operations and process management, maintaining and updating SOPs, vendor contracts, and licenses.
Managing and driving the booking platform for CEC and drawing reports for monthly review.
Analysis of business data collated from every visit, including feedback and inputs to improvise, innovate and enhance the usage by relevant stakeholders.
New and innovative ideas to increase effective utilization of the corporate experience centre and deliver a rich experience to clients visiting the facility. s and solutions for relevant intel gathering and conversations with senior leaders.
Brand storytelling to senior leaders from client organizations, senior government officials, and leadership within the organization.
Managing content updation track to always ensure the latest and relevant content at the centre.
Qualifications/Eligibility:
MBA/PGDM (Marketing) Batch 2023, 2022 Tier II/III with minimum 60% in 10th, 12th standard, UG and PG.
Relevant Exposure / Experience would be an added advantage
Candidate should be open to relocation.
Skills Required:
A passion for being an experiential marketeer with a penchant for the brand.
Good written and communication skills.
A collaborative, motivated, and a cross-functional team mindset.
Effective project handling and management skills.
Demonstrated ability to prioritize activities, be solution-oriented, and stay focused in a dynamic, everchanging environment.
Comfortable interpreting and applying data and insights to inform programming and measure effectiveness.
Basic understanding on technology will be desirable.
Presentation skills and excel management is a must.
Master's in marketing, business & communications.
Positive attitude and team player.
For more information, please click here.