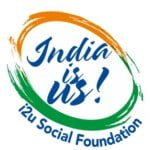 📢 Paid Internship Opportunity with i2u Social Foundation! 🌟
Join i2u Social Foundation, an NGO support ecosystem dedicated to collaborating with verified NGOs and empowering companies to fulfill their CSR initiatives. We are currently seeking interns to contribute to our impactful work in the NGO sector.
Internship Responsibilities: 🌐
As an intern with i2u, you will have the opportunity to work on the following areas:
Social media management to raise awareness about our causes and initiatives.
Assisting in corporate onboarding and maintaining fruitful partnerships.
Supporting the planning and execution of impactful CSR campaigns.
Contributing to the growth and development of the NGO sector through research and analysis.
🌍 Join the team: 🌍
If you are passionate about making a difference in society, eager to gain hands-on experience in social media management, corporate engagement, CSR campaigns, and the NGO sector, this internship is for you!
To apply, please send your resume at ro@indiaisus.com.
For more information, please click here.
To advertise your job, internship or any other academic or professional opportunities on FII's Jobs and Opportunities Board, email us at careers@feminisminindia.com