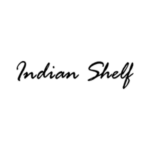 Website IndianShelf
Job description:
The person should develop content with relevant keywords to increase organic traffic, analyze SEO performance, solve technical SEO issues , and develop and be able to implement SEO strategies with our digital marketing team.
Responsibilities
Perform keyword research and analysis report in coordination with business objectives to optimise existing content and uncover new opportunities
Provide SEO recommendations based on data-driven analysis to execute/manage strategies for content development in coordination with the editorial team
Conduct regular SEO audits of all types (technical, content, keyword, competitors, etc.) to identify and execute opportunities to scale up organic traffic and work with relevant teams to ensure functionality and implementation
Analyze, track and report on SEO initiatives
Stay up-to-date with search engine updates to identify trends and insights and implement them
Uses qualitative and quantitative analysis to guide SEO-driven strategies to achieve maximum ROI through organic campaigns
Coordinate with the Tech team to get the SEO Tasks implemented
Communicates effectively and has excellent written and verbal presentation skills.
Qualifications
Exceptional knowledge of the latest trends in SEO, SEO Strategies and SEO Best Practices.
Proficient with Technical SEO, Content Marketing and Search Marketing techniques.
Knowledge of web analytics tools
Familiar with best project management techniques and practices.
Outstanding written as well as verbal communication skills.
Excellent leadership skills.
For more information, please click here.