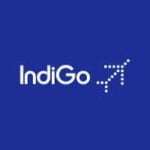 Website IndiGo
About the job
Communication Skills: must be able to articulate and communicate your ideas accurately, appropriately, and effectively.
Writing Skills: must be able to draft and/ or edit/ improve and approve written content (including airport/inflight announcements) Writing skills are critical for this profile.
Flexibility: must be able to make yourself available at short notice based on the requirement of the business.
People Skills: Engage team members and create healthy relationships with and among them to create a quality learning and work environment
Conduct periodic training needs analysis for voice skills across the organization
Develop and rollout timely as well as effective & innovative training solutions to address the learning requirements across the organization
Illustrate needle movement w.r.t trainee capability on communication skills post-training (via certification)
Meet the defined communication training & certification targets for operational Cabin Crew as well as Customer Service Staff
Conduct Pre-Hire training (as required) with an 80% batch conversion at the final round of interview
Conduct Communication Training for the Flight Operations team (as required & planned with them)
Ensuring the Company Manuals pertaining to voice training & announcements are updated
Execute and monitor corrective developments and action plans for IFS, AO&CS and Flight Ops staff
Availability to the Human Resources recruitment preliminary interview phases for Cabin Attendants and Airport Operations
Travel to deliver station-specific/ regulatory training (as well as audit/job shadowing – if necessary)
Upskill & develop self on related professional skills
Research and develop training visual aids, audio aids, and reviewing the efficacy of the current trends in learning technology
To facilitate (as required) communication training for new hires (IFS and AO&CS)
To facilitate (as required) corporate training programs
Will participate (as required) in the development & rollout of Advanced Customer Service training for AO&CS
For more information, please click here.
To advertise your job, internship or any other academic or professional opportunities on FII's Jobs and Opportunities Board, email us at careers@feminisminindia.com