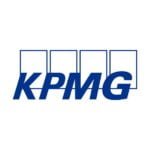 Website KPMG
Experience: 1-2 yrs of expertise in L&D
Level: Executive
Qualification: Grad/PG
Ensuring smooth functioning & partnering with Business for L&D needs .
Doing the Training need analysis .
Gathering Feedbacks .
Identifying training and development needs within the Firm through job analysis.
Creating monthly and quarterly dashboards based on level and businesses.
Developing effective induction program which could be followed up by a feedback.
Amending the existing training and development programs according to the changing environment of the work place and evaluating the existing training and development program.
Helping the line managers and trainer solve specific training problems, either on an one-on-one basis or in groups.
Managing the LMS and tracking the training hours.
Supporting and working with the team to design, implement and monitor the enabling skills calendar
Ensuring zero errors are being made while launching courses.
Accuracy in the MIS report being generated and dashboards being created.
Timely updation and booking of the logistical requirements for the trainings without any gaps.
Interested candidates can share their cv at kripathakkar@kpmg.com with subject line "Application for L&D executive" with Total years , Rel years , CTC , Exp CTC , Joining Time
For more information, please click here.