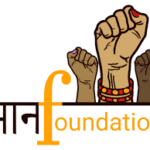 Website Maan Foundation
About the Role
Job title: Legal Intern
Location: Hybrid (WFH/GB road)
Duration: 4 months
Nature of work: Pro Bono (volunteer) Time commitment: 10-12 hours weekly
Role & Responsibilities
– Create and deal with legal briefs, documents and contracts for/of the organisation
– Contribute to designing and implementation of Project Pehchaan
– Undertake strategy mapping for the project, along with database creation and
scheming implementation.
– Conduct research in the field of documentation, governmental schemes, programs that
can help our beneficiaries.
Skills & Desired Qualities
– Completed or pursuing Law
– Excellent written and oral communication and interpersonal skills.
– Determinant, strong headed and fiery candidates who are ready to fight the system for
our stakeholders.
– Candidates should display a flexible mind open to ideas that can find alternative
solutions to unique problems.
– Willing and able to undertake work in challenging and high risk communities.
Benefits and Outcomes
– Certificate at the end of tenure from a registered NGO & performance based LOR.
– Rich experience of working first hand in high risk communities in one of the most
unique and challenging NGO spaces.
– High sense of personal satisfaction by creating impact directly for the community and
by supporting grassroot leaders.
– Opportunities to expand learning horizons and take initiatives.
For more information, please click here.
To advertise your job, internship or any other academic or professional opportunities on FII's Jobs and Opportunities Board, email us at careers@feminisminindia.com