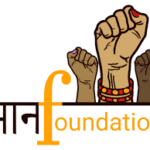 Website Maan Foundation
About the Role
Job title: Social media Intern Location: Online (WFH)
Duration: 4 months
Nature of work: Pro Bono (volunteer)
Time commitment: 8-10 hours weekly
Role & Responsibilities
– Build and execute social media strategy through competitive research, platform determination, benchmarking, messaging, and audience identification.
– Increasing engagement across social media platforms.
– Create, design and edit designs, posts, videos content for social media on a regular
basis.
– Create and follow deadlines for posting on social media.
– Working with the team to create a brand image and communicate them through social
media.
Skills
– Excellent written and oral communication skills
– Ability to work effectively in a team and within departments
– Knowledge of designing and editing apps like canva, adobe, photoshop etc.
– Creative individuals that can strategize increase in social media engagement with
unique posts and have a knack to hold viewer's attention and storytelling
– Strong analytical skills and knowledge of SEO and keyword search.
– Basic knowledge of layouts, typography, line composition, color, and other graphic
design fundamentals
– Constantly updated about new features and trends in social media
Learning outcomes
– Certificate of completion at the end of tenure from a registered NGO.
– Letter of recommendation based on performance.
– Rich experience of working first hand in high risk communities in one of the most
unique and challenging NGO spaces.
– High sense of personal satisfaction by creating impact directly for the community and
by supporting grassroot leaders.
– Opportunities to expand learning horizons and take initiatives.
For more information, please click here.
To advertise your job, internship or any other academic or professional opportunities on FII's Jobs and Opportunities Board, email us at careers@feminisminindia.com