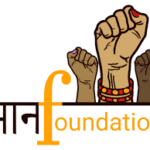 Website Maan Foundation
About the Role
Location: Hybrid (WFH/GB road) Duration: 4 months
Nature of work: Pro Bono (volunteer) Time commitment: 8-10 hours weekly
Role & Responsibilities
– Handle all the business communication for the organisation via email, social media and other mediums of public relations.
– Draft cold emails to potential funders, organisations, government departments, requesting collaborations, assistance and so on.
– Work with the research team to execute the strategies planned out and the social media team for business communication over social media
– Additionally responsible for scheduling posts for social media and finding ways of increasing reach
– Reach out to organisations for pitching in collaborations ideas
– Brainstorm possible collaboration ideas with other organisation to increase impact and
network
Skills & Desired Qualities
– Excellent written and oral language and communication skills
– Fervently passionate for the rights of sex workers
– Determinant, strong headed and fiery candidates who are ready to fight the system for
our stakeholders.
– Are able to work in difficult landscapes of high risk communities
– Highly perseverant individual
Learning outcomes
– Certificate of completion at the end of tenure from a registered NGO.
– Letter of recommendation based on performance.
– Rich experience of working first hand in high risk communities in one of the most
unique and challenging NGO spaces.
– High sense of personal satisfaction by creating impact directly for the community and
by supporting grassroot leaders.
– Opportunities to expand learning horizons and take initiatives.For more information, please click here.
To advertise your job, internship or any other academic or professional opportunities on FII's Jobs and Opportunities Board, email us at careers@feminisminindia.com