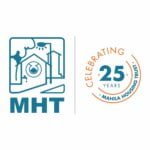 About the Organization:
Mahila Housing Trust (MHT) was founded in 1994 based out of Ahmedabad with the mission of building housing and living environments for poor women and girls. MHT's programs address basic civic and housing infrastructure needs, including water, sanitation, drainage, solid waste management, roads, electricity/energy, low-income housing and secured land tenure. MHT facilitates access to information along with financial, legal and technical services in housing, water and sanitation, and energy sectors with a focus on improving the quality of lives and livelihoods of poor women and girls.
Main Responsibilities:
Review and understand existing policy engagement approach at MHT on various urban development issues.
· Develop & implement research, policy & partnership development agenda in line with strategic & operational plans.
· Conduct research and oversee development of research activities in support of the organisations policy and government engagement work.
· Develop key relationships with governments, civil society, NGOs, private sector, think-tanks, media groups, etc. Engage them in a constructive dialogue and identifying opportunities for MHT to support broader policy objectives/priorities
· Prepare the policy papers, briefings and position papers and support the Senior Management Team to fulfil their role of representing the organisation at conferences, meetings and other forums.
· Lead the process of consolidating research findings for evidence-based policy making and dissemination of learnings in coordination with other teams at MHT.
· Work with different stakeholders in the policy space to continuously identify opportunities for intervention and collaboration with different state departments and central ministries.
· Coordinate with the communication in-charge to provide inputs for social media handles and other channels for policy advocacy. Oversee the development of policy briefs and engage in policy dialogues on a frequent basis.
Qualifications
A Master's degree in Public Policy, Economics, Development Studies or a related field
· Good understanding of the urban development policy space in India focusing on issues like housing, energy, climate change, water & sanitation etc.
· At least 5 years of relevant work experience in social research, public policy or related field
· High networking skills and demonstrated ability to interact with a varied set of stakeholders including Government officials and departments
· Strong written/oral communication skills: prior demonstrated research and report generation from which action, policy or system change was an outcome; comfortable with public speaking and meeting facilitation; and ability to present/write technical details in simple language.
Remuneration
Remuneration will be based on the qualifications & experience of the applicant
For more information, please click here.
To advertise your job, internship or any other academic or professional opportunities on FII's Jobs and Opportunities Board, email us at careers@feminisminindia.com