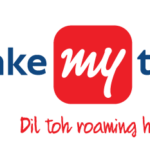 Website Make My Trip
What will you be doing:
Relationship Management
• Develop strong relation with the travel partners/travel agents by conducting regular visits/ Video calls
• Discuss market scenario and educate him on benefits by working with Go-MMT
• Ensure quick response time to partner queries
• Act as consultant to partner to grow his business and deliver healthy NPS
• A detailed eye on competition landscape and market dynamics in the assigned territory
Penetration / Reach
• Accelerate on boarding of partners to ensure best reach of brand in assigned territory
• Quickly educate them to be self-sufficient in managing the product / platform
Driving Growth
• Drive business plan for that territory and gain market share
• Deliver performance indicators on monthly, quarterly, and yearly basis
Data Analysis
• Establish and maintain partner relationships, review monthly production reports with him, plan and execute deliverables.
• Sharing insights on market and industry with the partners
Interaction Points:
• Strong communication skills
• Analytical bent of mind
• Team player
• Risk Taker & ability to take initiatives
Qualification & Experience:
• Preferred candidates having past work experience in Sales/ Business Development / Key Account management/B2C Sales / B2B Sales.
• Strong understanding of Sales / BD, product category, market, and growth opportunities to implement strategic and targeted action plans to achieve goals
• Expert in Microsoft Excel & Microsoft PowerPoint.
• Willing to travel extensively within assigned territory
• Graduation / post-graduation in related fields with excellent communication skills.
• Relevant sales experience of minimum 2 years preferred
For more information, please click here.