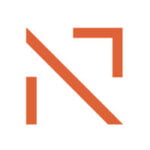 Website NucleusTeq
Location: Raipur
Time: 9 Am – 6 Pm
Job description:
Requirement of Back office candidate.
Skill Set: Knowledge of M/S Office, Good communication skills.
Qualifications: Graduate / Postgraduate
· Experience: Upto 2 Yrs
Roles and responsibilities:
Assisting and coordinating with team
Supporting administrative staff and sales staff in handling and documenting customer accounts
Conducting marketing research
Assisting front office staff in maintaining the office premises, scheduling events, and organizing meetings and appointments,
Preparing reports on competitor product analysis
Ordering supplies and keeping track of the usage,
Ensuring if everything is working in a perfect manner
Using technology to keep the company updated behind the curtains
Keeping office supplies stocked
For more information, please click here.