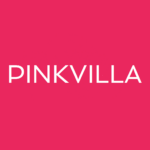 Website PINKVILLA
Based in: Mumbai
Shift Timing:- 5:00pm to 2:00am
What do you need to do? (Role and Responsibilities)
Develop creative and engaging social media posts.
Manage the day-to-day handling of all social media channels adapting content to suit different channels.
Oversee, plan and deliver content across different platforms using scheduling tools such as Sprinklr, Hootsuite, asana and olapic.
Create engaging multimedia content (and/or outsource this effectively) across multiple platforms.
Form key relationships with influencers across the social media platforms.
Undertake audience research.
Manage and facilitate social media communities by responding to social media posts and developing discussions.
Monitor, track, analyse and report on performance on social media platforms using tools such as google analytics and Facebook insights.
Research and evaluate the latest trends and techniques in order to find new and better ways of measuring social media activity.
Recommend improvements to increase performance.
Set targets to increase brand awareness and increase customer engagement.
Encourage collaboration across teams and departments.
Regularly liaise with clients via telephone, email, conference calls or face-to-face (agency roles).
Qualification:-
Excellent understanding of digital marketing concepts.
Strong creative and analytical skills.
Minimum 2+ year of Experience in Social Media.
Preferred candidates from the Media Industry.
Good knowledge of all different digital marketing platforms.
For more information, please click here.