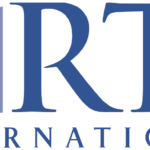 RTI is hiring a Gender and Social Inclusion (GESI) Advisor on the recently awarded USAID-funded Task Order Technical Support for South Asia Regional Energy Partnership (SAREP) activity. The Gender and Social Inclusion Advisor is responsible for ensuring that gender and social inclusion-related issues are incorporated as appropriate across the project, from planning of policy reform to interventions under the SAREP activity. This position will be based in New Delhi, India.
Responsibilities
Provide technical leadership and oversight, and integration of GESI approaches across all program activities.
Support the integration of gender equality and social inclusion (GESI) activities in the work plan and support partners in mainstreaming GESI in their policies, practices, and activities.
Lead the design of gender-sensitive activities and GESI-specific tools in work planning to promote gender equity in project implementation.
Support and collaborate with the technical team on integrating GESI activities in technical assistance, capacity development, and pilot projects under SAREP.
Provide inputs to SAREP grantees in India and the South Asia region to ensure that GESI considerations are integrated in their program and project design and implementation.
Work closely with the monitoring and evaluations team to ensure that gender and social inclusion issues are reflected in the M&E plan, framework, and reports to assess whether the GESI objectives are being met.
Work closely with project staff to build their understanding of GESI issues.
Conduct training and develop and/or adapt training content on gender methodologies for partner organizations and support them in mainstreaming gender in their policies , management systems, and programs.
Lead gender and social inclusion audits across different organizations. Including conducting desk review, key informant interviews, focus group discussions, coordination with all stakeholders and report writing.
Network and coordinate gender program strategies as appropriate with partner organizations
Qualifications
Master's degree in gender studies, social development, psychology, political science, or related field with at least 10-13 years of work experience and 3 years of relevant experience (GESI); or bachelor's degree and at least 5 years.
Prior experience designing and implementing gender and social inclusion plans for projects in SE Asia. USAID or other donor funded experience preferred.
Prior experience conducting gender audits in organizations. ILO-PGA certified preferred.
Ability to develop effective working relationships with USAID, government counterparts at all levels, local organizations, community groups, and other program partners and stakeholders.
Ability to conceptualize, plan, guide, and implement work with demonstrated experience in mainstreaming GESI.
Nuanced understanding of the challenges faced by women and other marginalized groups in India and preferably also in, Bangladesh, Bhutan, Maldives, Nepal, and Sri Lanka.
Experience providing training on gender and social inclusion related issues.
Strong oral and written communication skills in English. Ability to speak local dialect(s) preferred
Interested candidates can share resume at vsrivastav@sarep-southasia.org.
For more information, please click here.
To advertise your job, internship or any other academic or professional opportunities on FII's Jobs and Opportunities Board, email us at careers@feminisminindia.com