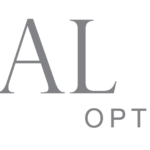 Website Social Lens Consulting
To apply: Please send your CV with a cover letter describing your fit for the position to: contact@slens.co with the subject: "Application for the role of Senior Analyst"
ROLE AND RESPONSIBILITIES
Design and development of research tools and frameworks for needs assessments, impact assessment, program evaluation, baseline surveys, etc.
Recruit and train field researchers to assemble field teams for conducting primary research in evaluations.
Conduct and supervise field visits by leading the field teams in the project locations
Perform data collection and data entry with the field researchers and the Social Lens team
Analyse quantitative and qualitative data and present findings through the help of data visualisation tools
Conduct secondary research and analyse and summarise the findings in the form of reports
Prepare PowerPoint presentations and written reports, analysing research data including operational and financial and other data
Develop standard operating procedures and frameworks for projects and processes, conduct risk analysis and design recommendations
Development of materials and assignments for training workshops.
Liaison with NGOs, funding partners, and implementing stakeholders
Work closely with the CEO including attending meetings with the CEO
Supporting the communications function where necessary on writing blog posts/social media posts.
Master's degree – Economics/ Statistics
Excellent knowledge of Statistics/ Econometrics
Excellent English communication skills – speaking and writing
Ability to multi-task and work in tight deadlines
Advanced MS Excel skills, proficient in MS office (Excel, Word, PowerPoint) and GSuite and tech-savvy in general
Passion for high quality work and attention to detail
Analytical thinking and great problem-solving skills
Past experience in the development sector/consulting/advisory
Experience with data collection tools and data analysis tools
Background of research with knowledge of R/ Stata
Past experience:  2-3 years
Employment Type:  Full time. candidates from Mumbai will be preferred.
Joining Date: At the earliest
CTC Range : 7-8.5 lakhs INR, based on experience
For more information, please click here.
To apply for this job please visit slens.co.